Nordic Urban Lab 2018

22, 23, 24 March 2018
Hanaholmen, Helsinki / Espoo, Finland
Download final programme as pdf here
WATCH RECORDED LIVE-STREAMING OF KEYNOTES:
Thursday 22 March: Hans Kiib // Panu Lehtovuori // Nancy Duxbury

Friday 23 March: Creative City Network of Canada // Franco Bianchini // Anthony Engi Meacock, Assemble

Saturday 24 March: Lucy Bullivant // Charles Landry

A CULTURAL PERSPECTIVE ON THE CITY
Nordic Urban Lab 2018 was the third and final open Nordic gathering of cultural managers and cultural strategists, urbanists and city planners, architects, visual and performance artists, researchers and academics, students, community organisers, urban activists, environmentalists, and city councilors, to look at alternative culturally based urban strategies and practice.
This intense two and a half day Laboratory based at the beautiful Hanasaari – Hanaholmen Cultural Centre gave an overview of both current European and Nordic trends and experience as well as issues, practices and cases in Finland.
One of the overall aims of the three Nordic Urban Labs (Copenhagen Metropolis Lab 2014 – Borås/Gothenburg 2016 – Helsinki 2018) was to develop a cultural planning tool kit, which can inform and support cities, communities, artists and cultural NGO's to develop their own practice in the field.
Themes of the Nordic Urban Lab…
explored some of the key aspects of taking a cultural perspective on the city and on urban strategies and included; cultural mapping, from temporary to permanent, citizen led initiatives, activism and artivism, pop up and performative architecture, place making, do it yourself urbanism, linking urban and cultural strategies, gaming and urbanism, microtopias for visioning, urban tool kits, engaging and empowering citizens, public space as the key, new directions for public art, informal and formal processes – and naturally sessions on cultural planning.
Some 50 key persons were invited to engage and to kick-start discussions. Eight keynotes provided the fixed points of the Lab on all three days (see live-streaming of keynote speakers above), and 12 thematic workshops/breakouts and 12 urban case studies from Nordic cities were offered and documented by students from the University of Helsinki, the University of Malmö and the University of Turku.
---
---
See documentation of the presentations and case-studies here:
Introduction to Cultural Planning etc.: 
Dorte Skot-Hansen (DK) "Integrating Cultural Strategies in Cities"
Lia Ghilardi (UK) "Local DNA Mapping: The Key To Successful Cultural Planning"
Pasi Mäenpää & Maija Faehnle (F) "Civic Activism as Resources for The Metropolis"
Case-studies:
Tinna Harling (S) & Laurie Smith Vestøl (N) "Cultural Planning in the Municipalities of Skien & Tjörn"
Päivi Raivio (F) "Co-Designing in The Public Space"
Christian Pagh (DK) "What is a Truly Playful City?"
Peter Schultz Jørgensen (DK) "Breaking Cities – Lets win back Barcelona" 
Erica Månsson (S) "Cultural Planning in a Swedish Context – Tranås 2040"
Kirsten Sydendal (DK) & Mikko Särelä (F) "From Popular Protest to Citizens Driven Communities"
Aleksandra Szymanska (PL) & Natalia Brylowska (PL) "Re-Engaging Citizens in Gdansk"
Maija Kovari (FI) & Jadwiga Charzynska (PL) "Cities are Ours – The Public Space"
Friederike Kopp (DE), Kaspars Lielgalvis (LV) & Liva Kreislere (LV) "From Empty Buildings to Creative Cities"
Jaana Simula, Maunu Mäyrynen, Vuokko Vienola & Marjo Heino (F) "Cultural Mapping and Planning in Pori"
Sarah Douglas-Murray (CA) & Ali Sabourin (CA) "Urban Planning Toolkit in Canada"
Johanna Tuukkanen (FI) "Exploring Urban Space with Anti Festival"
Jekaterina Lavrinec (LT) "Playing Games in the Public Space"
David Pinder (UK) & Marco Canevacci (IT) "Instant Urbanism"
Luba Kuzovnikova (N) "Life Mapping in the Arctic" 
Eveliina Harsia, Pilvi Nummi and Maarit Kahila (F) "Nikkilä Memories – Digital Memory Mapping"
Kenneth Balfelt (DK) "On The Edge – Development of 'Folkets Park' 
Christian Juul Wendell (DK) & Matti Lucie Arentz (N) "Do It Yourself Urbanism"

Sara Erlingsdotter (S) & Joanne Leighton (AUS/BE) "Performative Landscape"
Trevor Davies (DK/UK) & Dorte Skot-Hansen (DK) "The Experience City"
---
---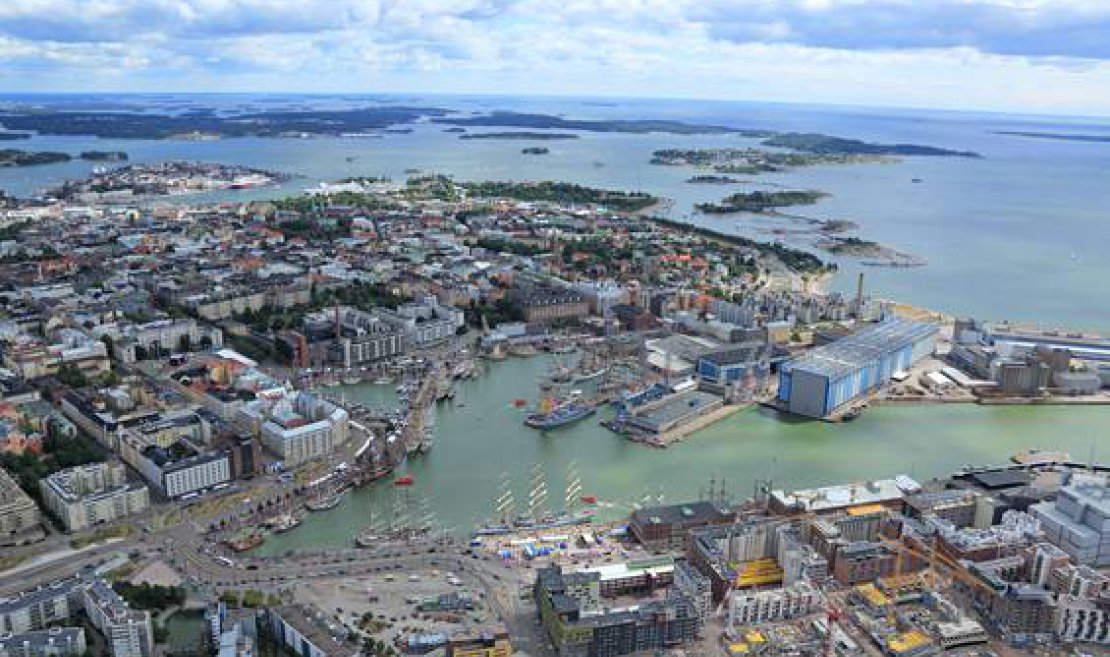 Organisation: Metropolis by Københavns Internationale Teater in collaboration with Espoo, Pori, Sipoo Cultural Dpts., The University of Turku, Aalto University and Hanaholmen.
Programme responsible: Trevor Davies (Metropolis) & Maunu Häyrynen (Uni. of Turku)
Nordic Urban Lab has received funding from: