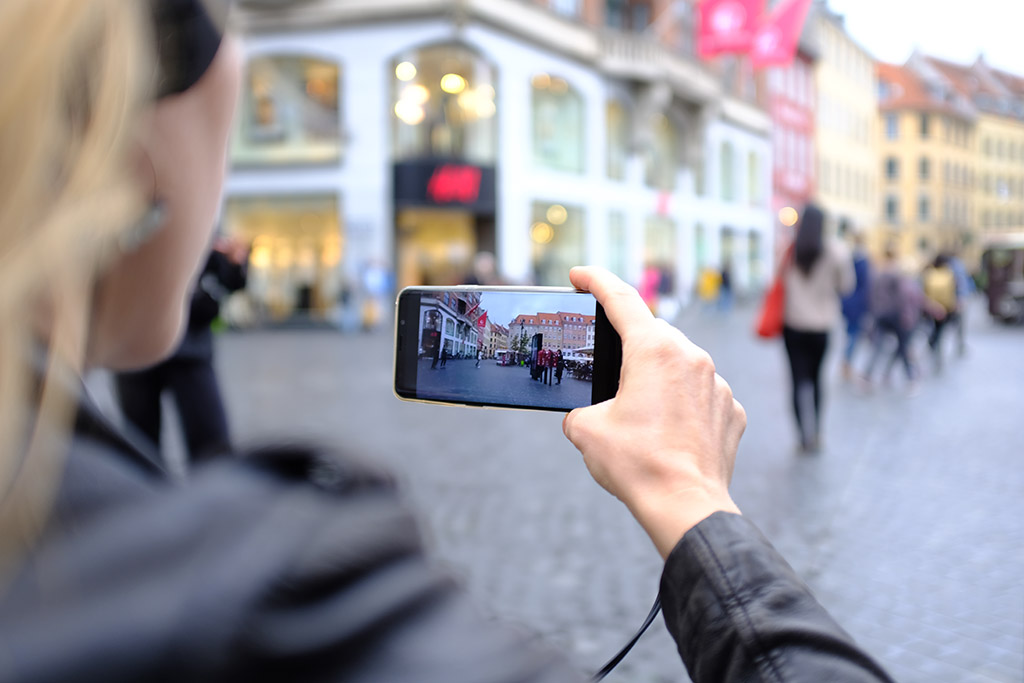 Metropolis Residencies 2020
25 artists working with performing arts will participate in an international site-specific residency programme in Copenhagen.
Metropolis Residency is a unique international urban residency programme in Copenhagen aimed at performing artists with an interdisciplinary approach, researching, creating and producing in public space and the public realm.
In 2020, Metropolis organises three residencies of one month. Each residency has a specific focus and a co-curating artist.
Artists will be working on their own research, but also with a focus on exchanges and collective explorations guided by the co-curating artist.
5 July-2 August 2020:
MAPPING THE CITY
Exploring different sensorial mapping methods of places and situations in order to develop new dramaturgical / choreographic / spatial structures and contexts.
Co-curator: Salomé Mooij (NL)
9 August-6 September 2020:
PERFORMATIVE LANDSCAPES
Exploring co-creation between humans and landscapes to develop new ways to relate and re-connect to nature and our surroundings.
Co-curator: Nana Francisca Schottländer (DK)
A third residency, Sensuous City, took place as a closed forum with and by the performance collective Sisters Hope, researching and developing material for a production in 2021. This residency was for 11 invited performers.
The call for 2020 is closed for applications.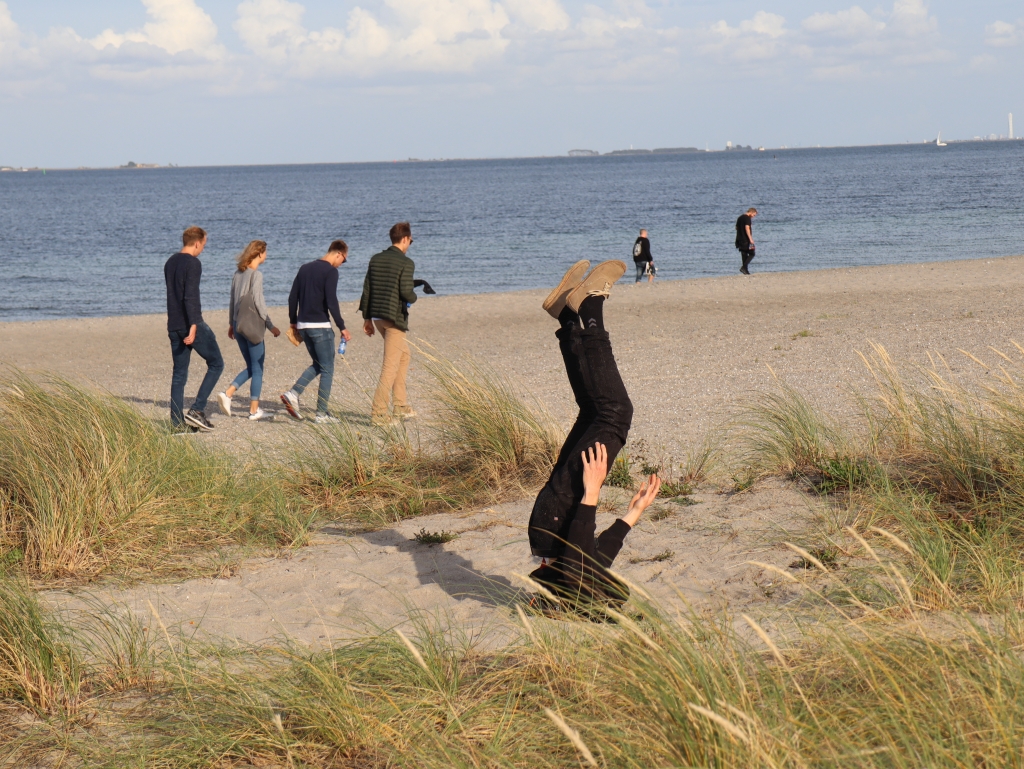 BACKGROUND, CONTEXT & VISION
Metropolis is an international platform for performative art in public space with a clear focus on working in the existing urban environment.
We have worked site-specific since 1981 in the format of location-based performances, site-specific creations, community-based work, and urban interventions.
Our activities are always rooted in the performing arts, but we have developed strong interdisciplinary links to the fields of architecture, urban design, visual arts, sound-based artwork and digital media.
Metropolis is about work which is public in many ways – researched, created and presented in the public domain. It is about engaging citizens in issues at the core of civil society. And it is about using and developing new performative formats, aesthetics and languages.
Metropolis Residencies were previously held in 2018 and 2019. See documentation and interviews with the participating artists on our Metropolis Blog.
As a new practice for the 2020 residencies, a co-curating artist will take part of the residency and be in charge of facilitating a heightened focus on collaborative processes and exchanges.
Metropolis' four-year artists-in-residence programme for 2018-21 is supported by the Danish Arts Council and In Situ – European platform for artistic creation in public space.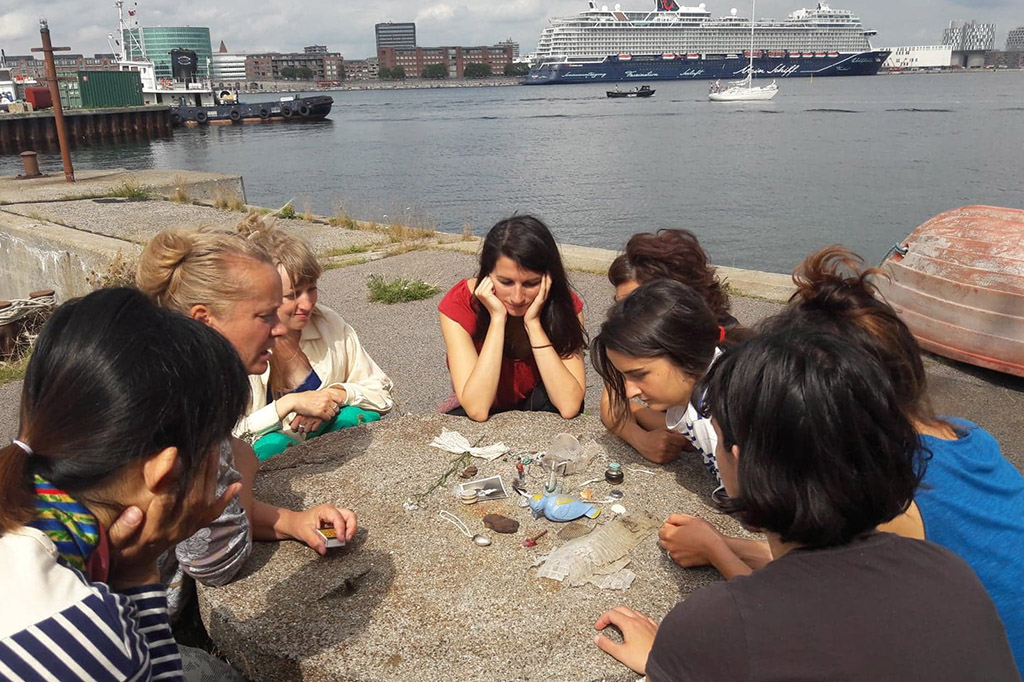 RESIDENCIES 2020
Residency 1
MAPPING THE CITY
– mapping as a way to explore and transform the city
Working site- and situation-specific in the city necessitates exploring and connecting to places and non-places. It requires attention to the city's different physical layers as well as non-physical layers of social patterns, collective narratives, and emotional cartography.
Artists develop methods of gathering and structuring this information as part of their practice, using various mapping techniques and approaches.
This residency aims at introducing, testing, inventing and experimenting with different mapping methods as well as encouraging and supporting individual approaches.
The residency will also explore how to use the gathered data as material to develop new dramaturgical, choreographic and spatial formats, providing framing for performative work that is truly using the city as its material.
Co-curator: Salomé Mooij (NL)
Originally an educated theatre director, Salomé is working as a theatre maker and performer. Currently she is exploring mapping techniques and how to incorporate them performatively into her work on places of shelter in the city.
Salomé was part of Metropolis Residencies 2019. She will continue her own investigations as well as create formats of exchange between the residency participants. This will allow for possible collaborations within the residency and in the final week of collective mappings in a chosen area.
Salomé will ask participants to bring their own artistic research question. This will form the basis of all work and collaboration within the residency.
Period: 5 July-2 August 2020 (arrival/departure)
READ ABOUT THE PARTICIPANTS HERE
Residency 2
PERFORMATIVE LANDSCAPES
Exploring new balances and interactions between human, body and "nature"
This residency will explore the co-creation between humans and landscapes. In the era of the Anthropocene, the human-centered perspective of thinking must be questioned in regard to finding new ways to relate to nature and our surroundings.
How have landscapes shaped human interactions and vice versa? We will be working from an expanded understanding of landscapes as changing fora at the intersections of urban, natural, climate and human forces.
For this residency, we invite artists with a highly immersive, explorative and dialogical practice with the body at the centre.
Co-curator: Nana Francisca Schottländer (DK)
Nana Francisca works with co-creational encounters between humans and other-than-humans. Based on bodily immersion and relations, she explores performative potentials and encounters spanning species and modes of existence, both live as well as through mediated interventions.
Nana Francisca will collaborate with the participants through a week of research, explorations, reflections, walks, talks and exercises. This will be followed by two weeks of individual reflection and exploration and a final week of collective performative actions in a chosen landscape.
Period: 9 August-6 September 2020
READ ABOUT THE PARTICIPANTS HERE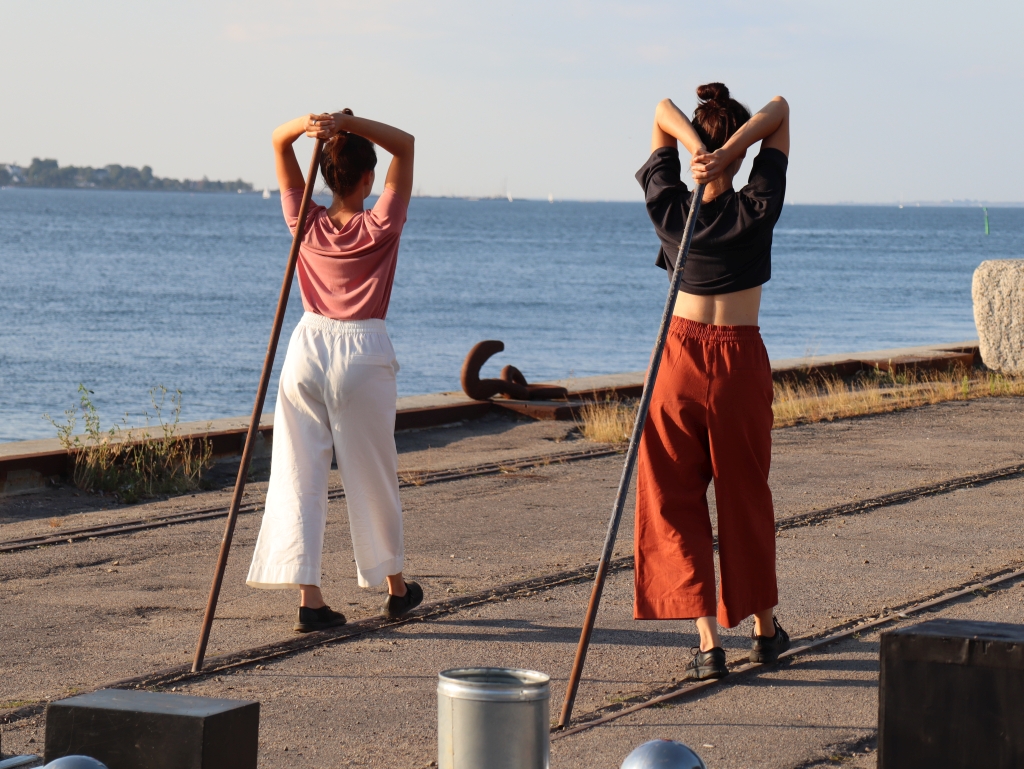 RESIDENCY STRUCTURE
The residency base will be on Refshaleøen, the former shipyard area just 10 min. from the Copenhagen city centre on bike. All artists live here, sharing a large flat/studio space.
Refshaleøen, an incredible post-industrial landscape, is now a vibrant place for creative companies, architects, artist workshops, climbing and skate facilities as well as craft workshops and boat repairs. Artists will mainly be working in the city of course.
A typical month-long residency will have a basic structure with space for individual mentoring and reflection, dynamic group sessions as well as interaction with real situations and with local artists.
Week 1 will be programmed with workshops and visits to give input with the co-curator as the guide.
Week 2 and 3 will primarily be working time. There will be individual work, but in the framework of the group with focus on exchanges and finding ways of inspiring each other and working together.
Week 4 will conclude the residency, and you will leave your artistic "trace".
The co-curating artist will guide and frame the residency and in the final week facilitate a collective framing around individual responses to the theme.
Artists are encouraged to keep "diary" and to leave an artistic "trace" as a result of their residency. The precise format will be discussed in each group and will become part of a Metropolis archive of reflection.
We will also link the residency to our public programme and projects related to the themes of the residencies.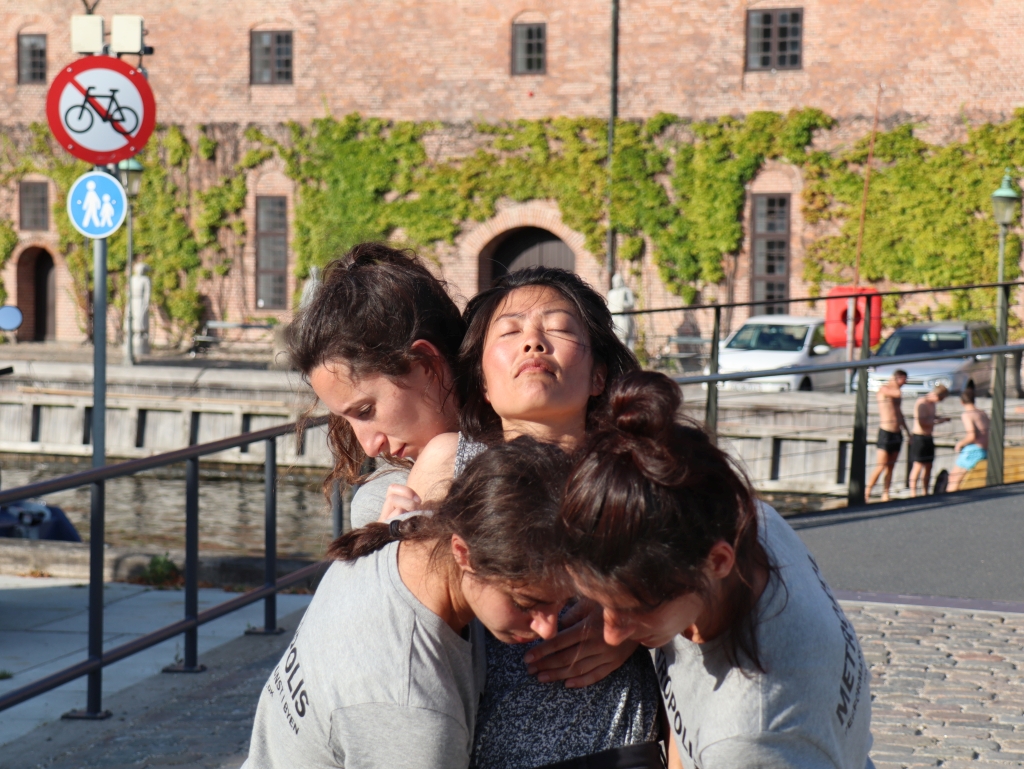 IMPORTANT TO KNOW BEFORE APPLYING
Each residency will have 6 participants – 4 international and 1 Danish artist plus the co-curator – but only one artist per company/project can participate.
All participants are expected to spend the entire month in Copenhagen. Children and partners are not expected to accompany participants.
It is important that you can work independently, but that you are at the same time open to collaborate and share with the other participants.
The residency programme is mainly aimed at artists in the early phases of idea, concept and project development. A residency does not automatically lead to a presentation of a possible future creation in Metropolis. However, Metropolis will be introduced to your research and work.
The residencies are aimed both at artists already working in public space and at artists interested in exploring their practice in a site-specific context. Both emerging and experienced artists are welcome to apply. A genuine interest for site-specific creation is crucial.

CONDITIONS 
The residency programme is free of charge
We provide a shared studio space for the group and necessary materials/equipment
We cover your travel to and from Copenhagen
We provide accommodation, food, a bike and insurance
We guarantee you a minimum bursary
We will support any applications by you to secure additional funding

Photos are from Metropolis Residencies 2019