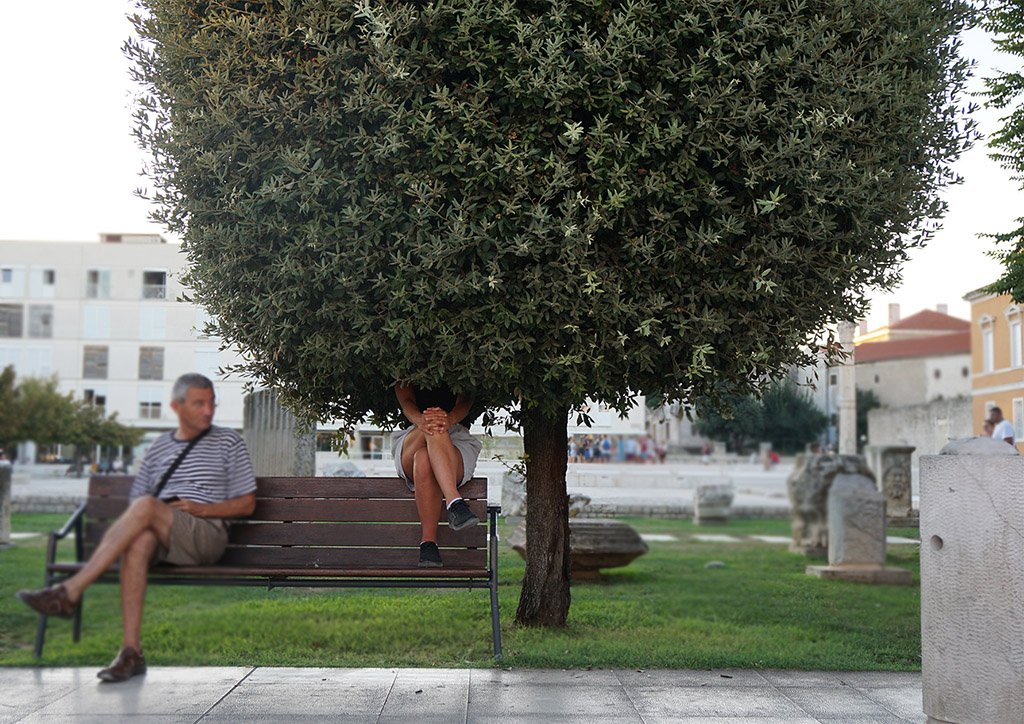 23. maj: Kalliopi Siganou
TID: 23. maj kl. 06.00-18.00
STARTSTED: Store Krog, København S
VÆR MED: Mød op på hjørnet af Prags Boulevard og Raffinaderivej kl. 13.45 / læs mere nedenfor
KATEGORI: Danser / koreograf
Live-stream hver hele time på www.facebook.com/walkingcopenhagen
NEW TERRITORIES
What does it take to re-stitch the relational fabric of the city?
During the 12-hour walk, I will visit places known and unknown within Amager and its surroundings. I will gather sensorial memories along the way informed by the current relationship of bodies, their rhythms, dynamics, constantly adjusting figurations and formations to an unpredictable future.
Every hour, every distance walked, every new point of arrival will be the base for a bodily expressed archive of new memories created from and with the public space. Memories shaped through the new conditions of our everyday existence.
I invite you to re-imagine the city during a silent walk together, along one part of the old railway "Amagerbanen". An invitation to create new rhythms, new shared times, which we can use to orient ourselves in the fast pace of change.
Meeting point: Prags Boulevard & Raffinaderivej corner at 13:45.
We will walk together, keeping the necessary distance in between us on the basis of our awareness and responsibility towards each other. We will follow the still existing rails of "Amagerbanen", but also the pathway of the no longer existing railway.
This walk invites you to look more closely at the urban landscape, details in places that you may pass every day without noticing. During the walk you might discover unusual, hidden or new aspects of the city. Buildings, sounds, movements, architecture, landscapes are places that hold collective memories, yet to be re-imagined. You are invited to an exploration with the help of your imagination.
The experience of the walk will last approx. 1 hour.
We have entered a new era, a constant waiting for the unknown. Our bodies and the body of the public space have been influenced by the exceptional present and new territories are manifested in the way we move and are being moved.
DOKUMENTATION 23. MAJ
FILM
KL. 06
KL. 07
KL. 08
KL. 09
KL. 10
KL. 11
KL. 12
KL. 13
KL. 14
KL. 15
KL. 16
KL. 17
KL. 18
ABOUT THE ARTIST
Kalliopi Siganou is a Greek-Danish choreographer and dancer based in Copenhagen. She graduated from the Danish National School of Performing Arts in Copenhagen in 2019, including an exchange at the Academy of Dramatic Arts in Zagreb.
She works nationally and internationally, currently creating projects with and for children, developing works in public spaces alongside performing with the Croatian based performing arts collective BADco.
Some of the recurring interests in Kalliopi's works are the encounters of the body with other bodies, materialities and things, reshaping established relations between performance and audience, strategies of sharing, exploration of performance in unconventional spaces and locations, observation and experimentations around the movement of the public space. Kalliopi has created site-specific participatory and performative works as part of her ongoing research project "territory without limits".