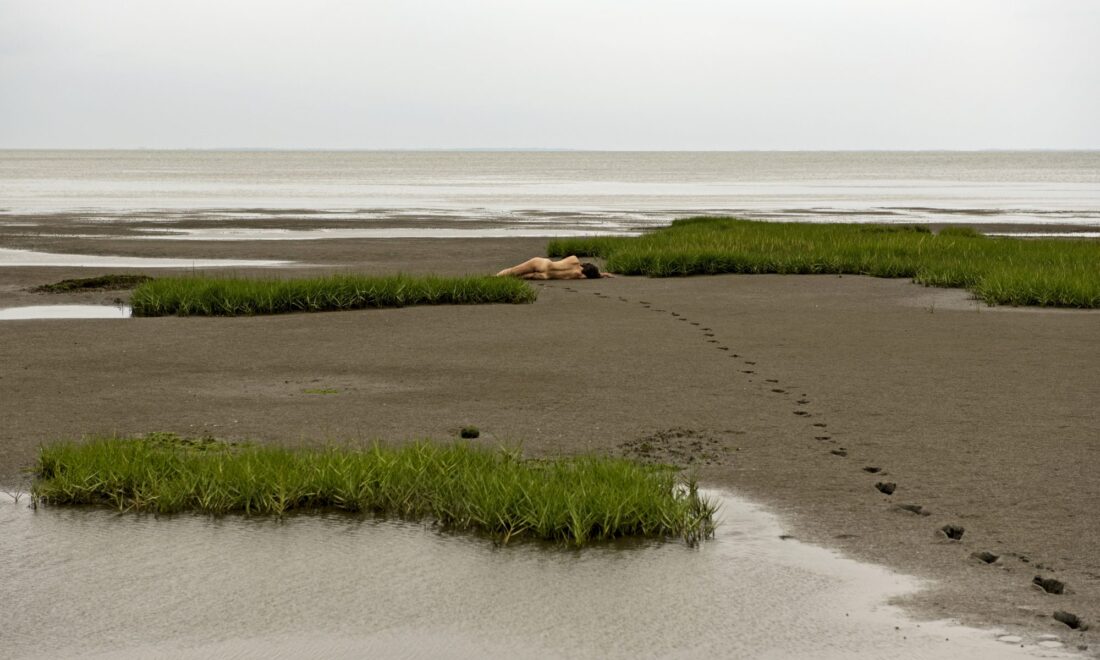 In Situ – European platform for artistic creation in public space
Metropolis har været partner i In Situ siden 2009. In Situ er et anerkendt europæisk netværk af udvalgte partnere, som arbejder med performativ kunst i det offentlige rum.
In Situs kerneaktiviteter er udviklingsarbejde for og præsentation af en ny generation af kunstnere, som arbejder uden for sædvanlige kulturrum.
In Situ har modtaget kontinuerlig støtte fra EU's kulturprogrammer. I øjeblikket støtter Creative Europe In Situ's projekt ACT.
Læs mere nedenfor.
Følg In Situ på www.in-situ.info.
IN SITU is the European platform for artistic creation in public space. Since 2003, it has supported more than 200 artists working outside conventional venues and contributing to the transformation of our territories. IN SITU is an ecosystem connecting a new generation of artists with audiences, programmers, and key-players involved in the economic, political and social realities around Europe. IN SITU develops an ecology of creation based on transnational artistic workshops and laboratories, European and international residencies and collective mentoring for pilot artistic projects. IN SITU also designs tailored consulting and expertise for European cities, online training modules (MOOC) and a Think Tank dedicated to artistic creation in public space.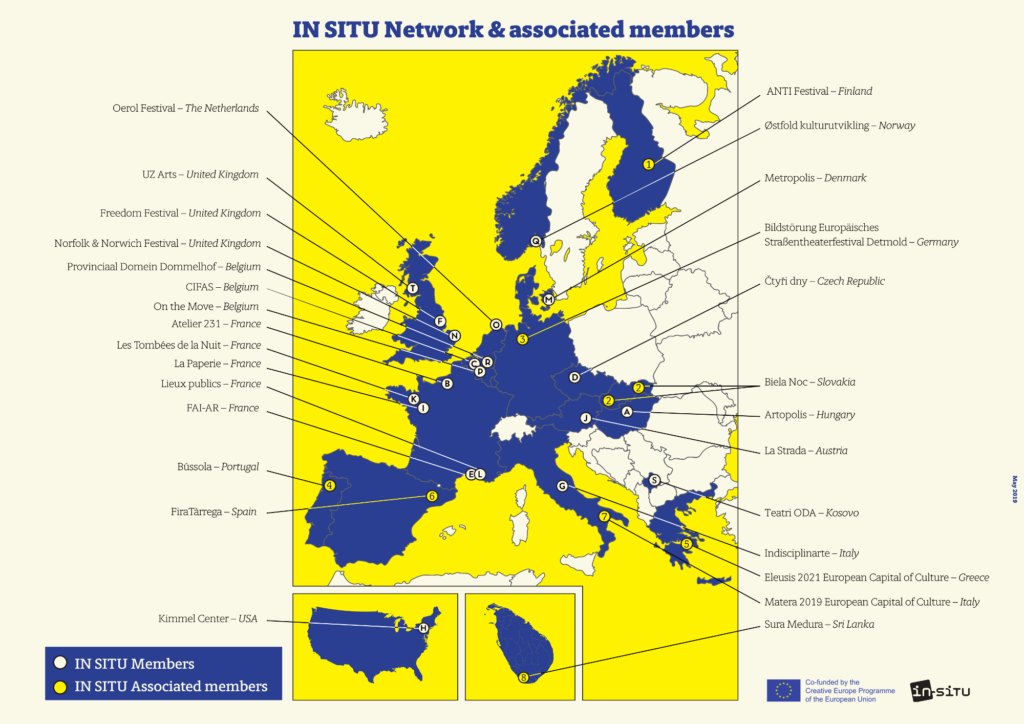 IN SITU is led by Lieux publics – European and national center for artistic creation in public space (France), and brings together 20 partners from 12 countries: Artopolis Association / PLACCC Festival (Hungary), Atelier 231 / Festival Viva Cité (France), CIFAS (Belgium), Ctyri dny / 4+4 Days in Motion (Czech Republic), FAI-AR (France), Freedom Festival (United Kingdom), Kimmel Center (The United States of America), Metropolis (Denmark), La Paperie (France), La Strada Graz (Austria), Les Tombées de la Nuit (France), Lieux publics (France), Norfolk & Norwich Festival (United Kingdom), Teatri ODA (Kosovo), Theater op de Markt (Belgium), On the Move (Belgium), Østfold kulturutvikling (Norway), Oerol Festival (The Netherlands), Terni Festival (Italy), UZ Arts (United Kingdom). 
IN SITU ACT 2016 – 2020 is co-funded by the Creative Europe programme of the European Union. 
Øverste foto er af Nana Francisca Schottländers projekt "Inseparable Together" præsenteret på In Situ Hot House 2018. Foto: Alexandra Buhl.