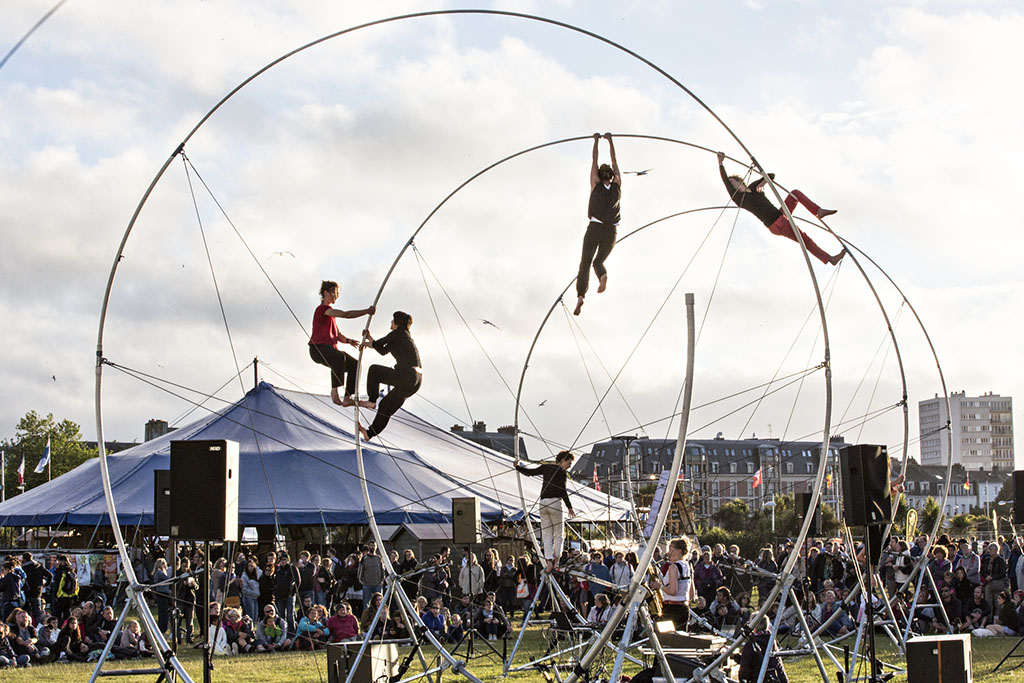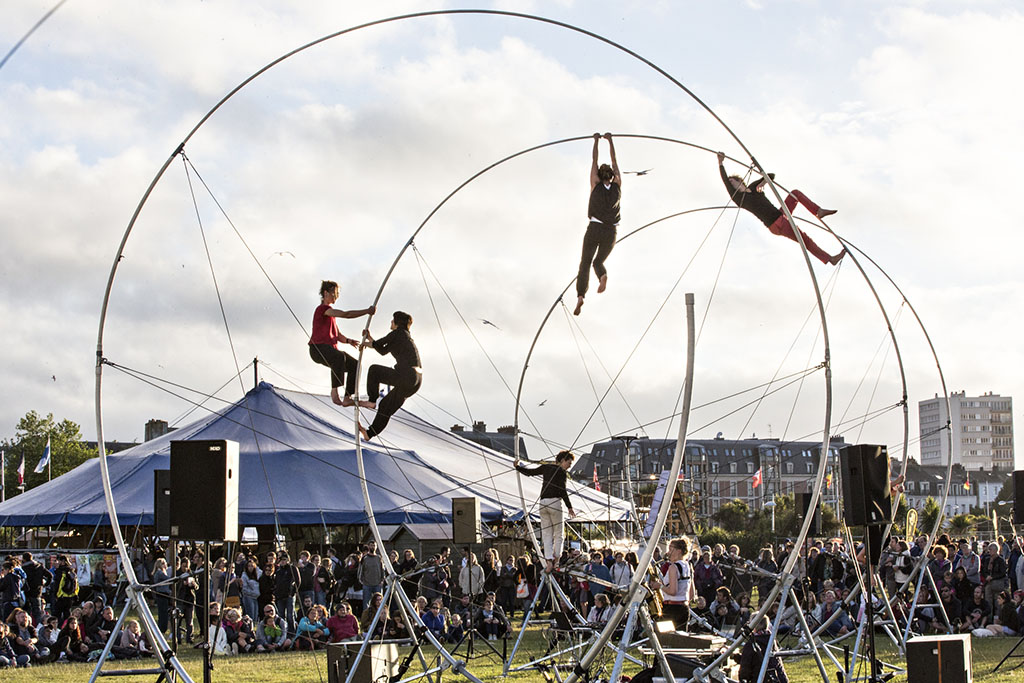 METROPOLIS AT GRØNNINGEN – Karoline H. Larsen, Chloé Moglia, Bureau Detours, et al.
Transformation of Grønningen in the North West into Copenhagen's new breathing space
DATE May to August
PLACE Grønningen, by Bogtrykkervej, Cph. NV
FREE OF CHARGE
Grønningen is Copenhagen's largest lawn, which is about to be transformed into Nordvest's lush breathing space. A green wedge that has managed to go under the radar of the otherwise vigilant Copenhageners in search of secret sanctuaries. Hidden and forgotten between homes and busy roads. Long, open and with a view of Grundvigskirken. A place that encourages consideration and reflection.
Metropolis and Områdefornyelse Nordvest will, in cooperation with local cultural organisations, rediscover and revive Grønningen. From spring to autumn, we move in with a programme of artistic activities that fill the garden with life and people. And when the municipality this autumn makes plans for the rebuild of the park, it will be with all the experiences from the summer in the baggage.
We have invited a number of Metropolis artists to challenge the place: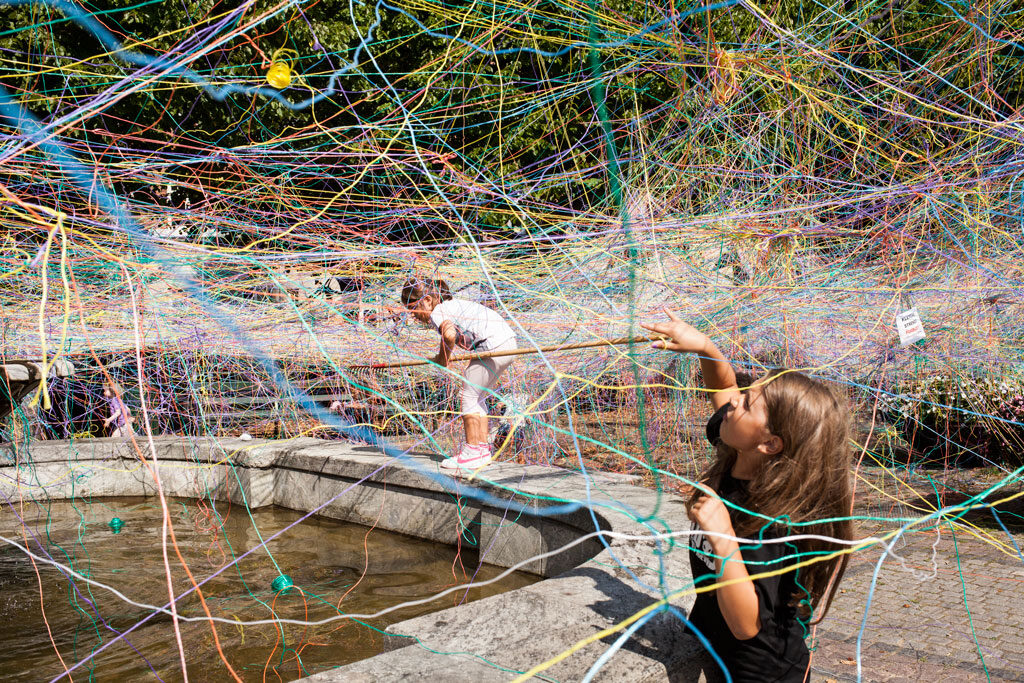 GRØNNINGEN AS A MAZE – COLLECTIVE STRINGS by Karoline H. Larsen
Karoline moves into Grønningen armed with kilometres of strings and fabric in all colours. The strings are for you, so you can help transform Grønningen into a monumental work of art of strings thrown and drawn in a mishmash of colours floating in the air. Day by day, the work grows and mutates and transforms the park into a kaleidoscopic maze.
20 May-2 June – more info here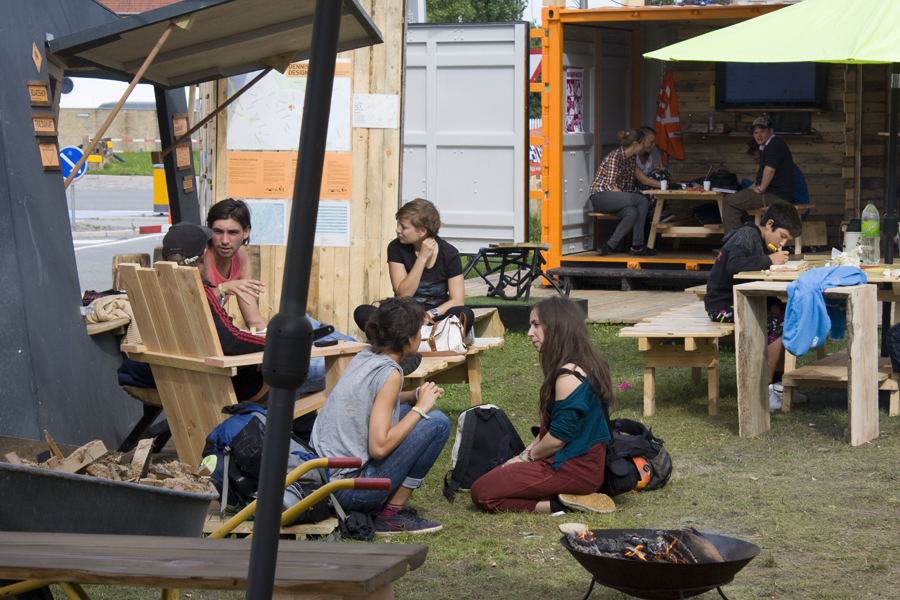 GRØNNINGEN BUILDS with Bureau Detours
Bureau Detours is a collective of artists, architects, designers and craftsmen, who rebuild an area with their large toolbox of creative solutions. City space and parks are their playground, where they invite you to come and build with them. They place a pile of homemade chairs and benches with built-in chips in the middle of Grønningen. They can then follow the movement patterns of the furniture around the lawn as residents and visitors move and place them. Where the furniture fits in, Bureau Detours creates imaginative outdoor environments.
20 June-5 July – more info here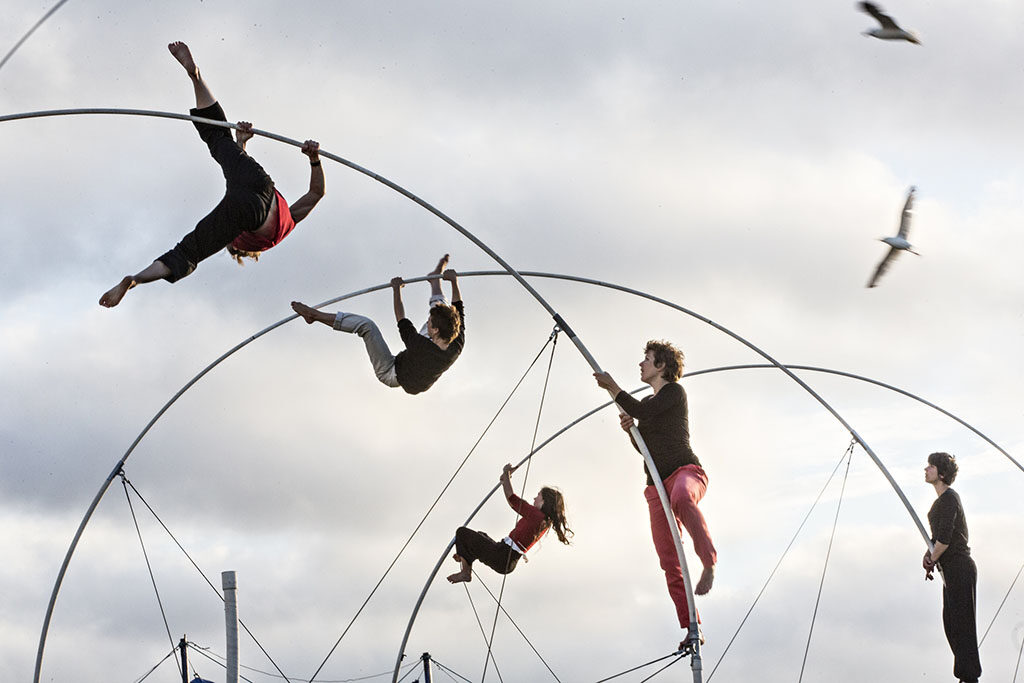 GRØNNINGEN AS ARENA – LA SPIRE by Chloé Moglia
Last summer, the Metropolis audience fell over backwards at the sight of the powerful, graceful Chloé Moglia hovering seven metres up in the air in her solo performance HORIZON. Now she returns with LA SPIRE, where six aerial acrobats and a musician suspend themselves in time and space in a beautiful spiral sculpture that has the sky as infinite background. The giant loops are the artists' only anchor when they bravely put themselves in jeopardy in a dreamy, superhuman play with gravity and endurance.
30-31 August – more info here
---
FULL PROGRAMME
May
– 20 May-2 June: GRØNNINGEN AS A MAZE / Collective Strings with Karoline H. Larsen
June/July
– 20 June-5 July: GRØNNINGEN BUILDS / urban furniture with Bureau Detours
August
– 8-24 Aug.: GRØNNINGEN DANCES / summer dance with tango, salsa, African dance, etc.
– 22 Aug.: GRØNNINGEN PERFORMS / Teatret Batida and Denmark's International Street Theatre Festival
– 30-31 Aug.: GRØNNINGEN AS ARENA / LA SPIRE by Chloé Moglia
All events are free and for both adults and children.
In collaboration with and with the support of Områdefornyelsen Nordvest, Bispebjerg Lokaludvalg, the City of Copenhagen and Metropolis – Københavns Internationale Teater.