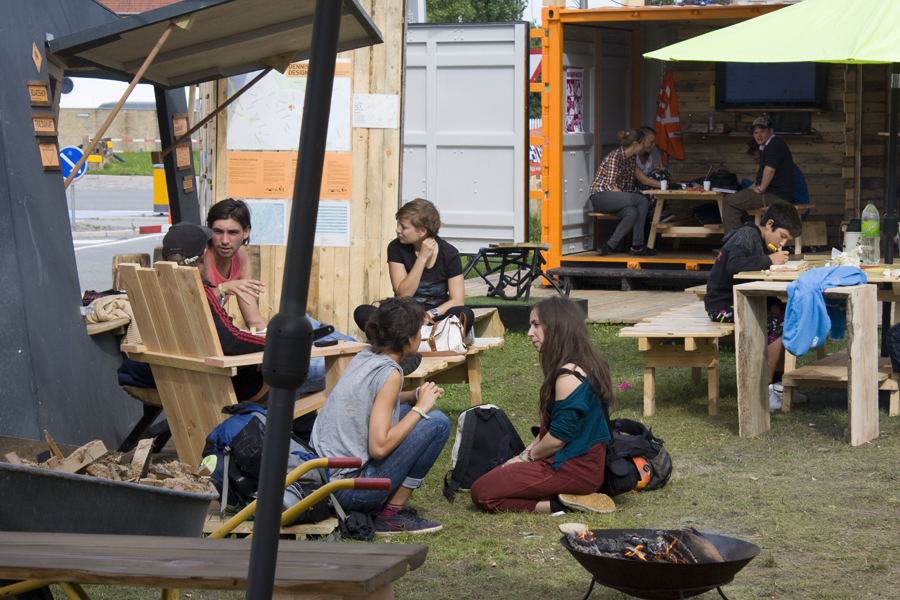 BUREAU DETOURS – Grønningen NV
Furnish Grønningen with piles of urban furniture
DATO 20-28 June
STED Grønningen, by Bogtrykkervej, Cph. NV
FREE ENTRY
Bureau Detours is a collective of artists, architects, designers and craftsmen, who carry on building in an area with their large toolbox of creative solutions. City space and parks are their playground, where they invite you to come and help build with them.
They place a pile of homemade chairs and benches with built-in chips in the middle of Grønningen. Then they can follow the movement patterns of the furniture around the lawn as residents and visitors move and place them. Where furniture fits in, Bureau Detour's create imaginative outdoor environments.
Schedule
20-27 June: The furniture comes alive. This week, the furniture will be tracked, as they are moved around on the field. The lines they create with movement will be drawn on a map.
27-28 June: Drawing time. Bureau Detours brings a paint machine to draw the movement patterns of the furniture 1:1 in the park. The drawings will be documented with a drone, and the images will be on display on a specially designed exhibition island.
---
During Metropolis 2011, Bureau Detours moved to Prags Boulevard with their large, orange container, U.S.E. T.W.O. More info here.
CREDITS
Concept: Bureau Detours
In collaboration with and with the support of Metropolis, Områdefornyelsen Nordvest, Bispebjerg Lokaludvalg & Københavns Kommune
Photo: Thomas Seest.