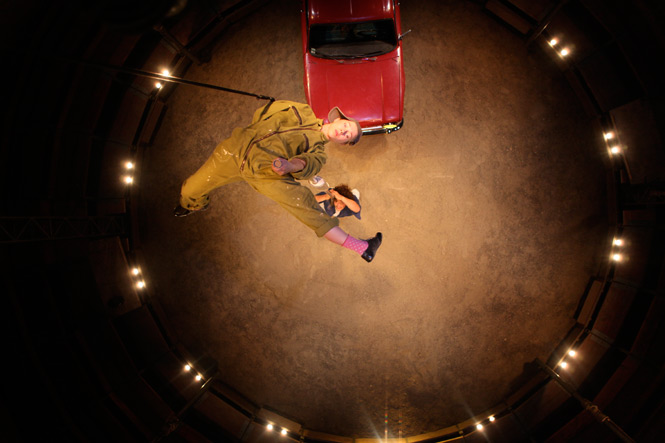 FOR BETTER OR FOR WORSE – Cirque Aïtal
True cirkus romance in the big top 
WHEN

13, 14 & 15 Aug. 19 hrs. and 16 & 17 Aug. 16 hrs.
WHERE Big top at Refshaleøen, Sønder Hoved, by the harbour bus | show map
TICKET 165 kr / youth 85 kr

The festival opens with the popular Cirque Aïtal, who are set to melt one heart after another with their dusty circus charm, French amour, volatile Finnish temperament, rock'n'roll road show and overtly skilled acrobatics.

For better or for worse, a performance about relationships, it's so cliché. That is until you meet Victor and Kati. The big powerful Frenchman, who's just as soft as his curls, and the bustling Finn, who's as petite as she's fiery. And their red car, which has a life of its own.

They have brought their own tent. It will be set up in a place with beautiful views across the water. Here they perform their innovative performance about being a circus couple always on the move. Clichés are filtered through a volatile acrobatic energy and crazy ingenuity and turn into funny, unpredictable and moving circus poetry for the whole family.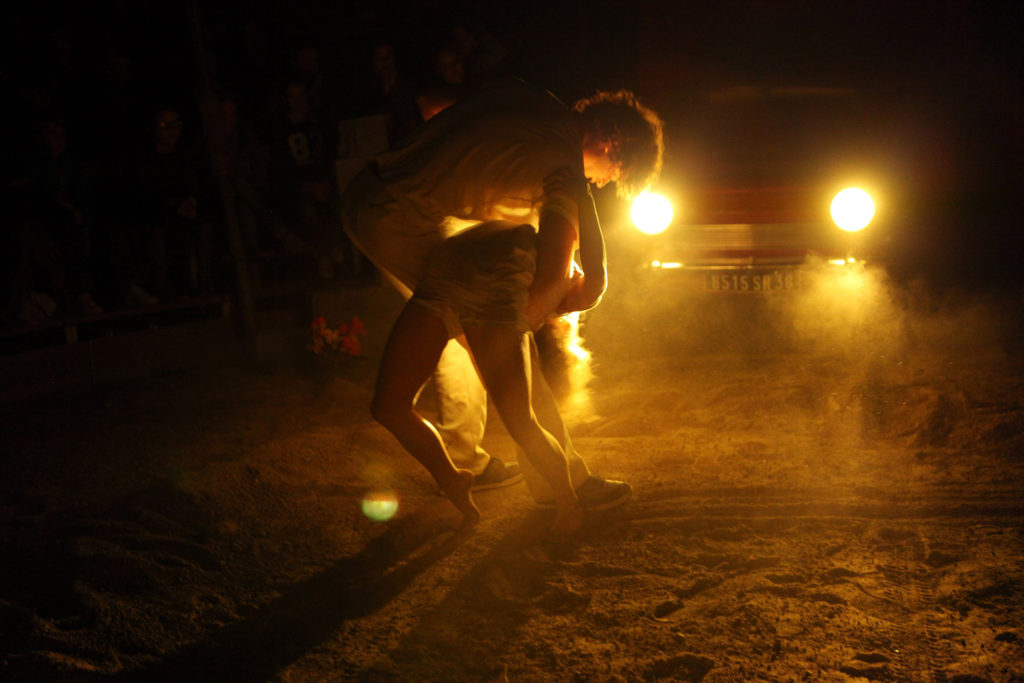 DURATION 60 min.
AGE from 6 years
CREDITS
By and with: Kati Pikkarainen og Victor Cathala
Co-director: Michel Cerda
Musical score: Helmut Nünning
Light design: Patrick Cathala
Costumes: Odile Hautemulle
Construction and scenography: Alexander Bügel
Circus consultant: Jani Nuutinen
Sound & electronics: Andreas Neresheimer
Technicians: Patrick Cathala, Simon Cathala og Pierre-Yves Dubois
Administration & touring: Bérangère Gros
Supported by: Ministère de la Culture et de la Communication – Direction Générale de la Création Artistique, Direction Régionale de l'Action Culturelle Midi Pyrénées, Conseil Régional Midi Pyrénées, the « stage music » fund of the SACD et de l'Institut Français/ région Midi-Pyrénées.
Coproduced by: Scène Nationale d'Albi, the Théâtre de Cusset, Cirque-Théâtre d'Elbeuf – Centre des arts du cirque de Haute-Normandie, Carré Magique Lannion Trégor – Pôle national des arts du cirque in Brittany, Théâtre de la Coupe d'Or – Scène conventionnée de Rochefort, Circuits – Scène conventionnée of Auch Gers Midi Pyrénées, Théâtre de l'Olivier Istres/Scènes et Cinés Ouest Provence, Théâtre Vidy-Lausanne.
Residencies: Scène Nationale d'Albi, Théâtre de Cusset and Centre Culturel Agora, Pôle national des arts du cirque in Boulazac.
Special support: Théâtre Firmin Gémier La Piscine, Pôle National des Arts du Cirque of Antony & Paris Quartier d'été

PHOTO Mario del Curto / Christophe Raynaud de Lage

www.cirque-aital.com
SUPPORT Presented in cooperation with Refshaleøens Ejendomsselskab and with support from Institut Français + Région Midi Pyrénées