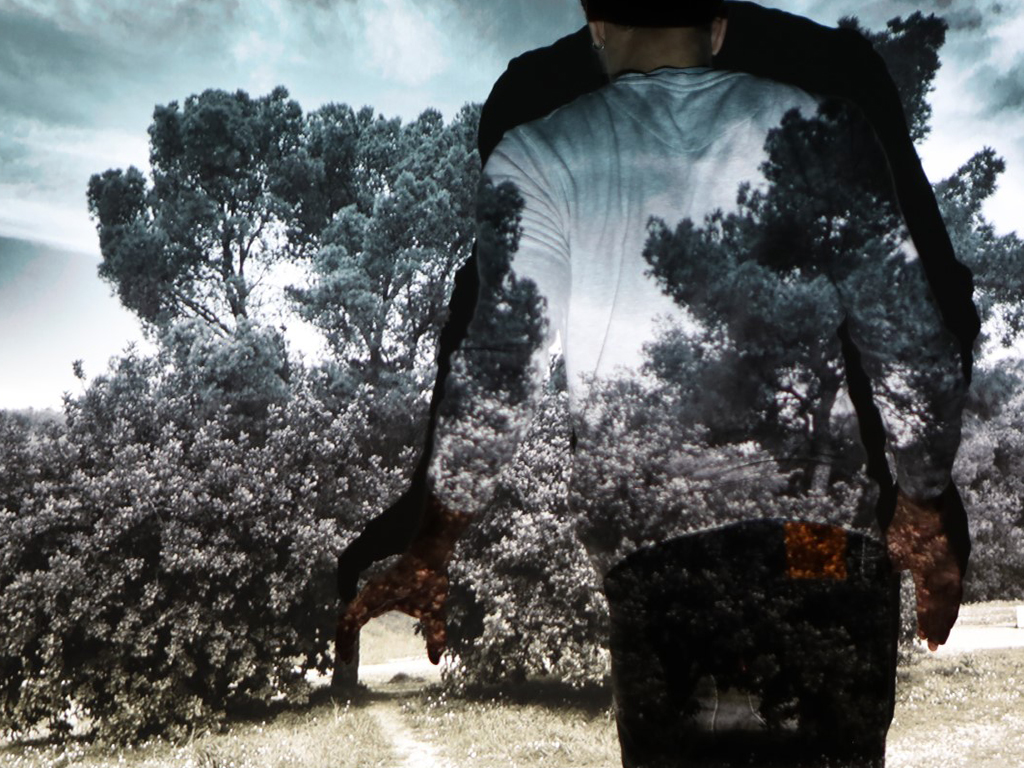 20. september: Aris Papadopoulos / Walking Landscapes Aarhus
TID: 20. september kl. 07.00-19.00
KATEGORI: Performance
RUTE:
Fra Aarhus Lufthavn
til
KØN – Gender Museum Denmark
DELTAG: Vandringen kan opleves online. Aris vil løbende fortælle, hvor han befinder sig, når han live streamer, så man har mulighed for at følge ham på turen.  
AARIVAL
As a foreigner, a stranger, a queer person, as the 'other' I arrive in the city of Aarhus on foot. 
From Aarhus airport to the city centre. 
From sunrise to sunset.
From the unfamiliar to the familiar. 
Walking in-between the shoes of an immigrant, a Mediterranean in a Scandinavian country, a lonely wanderer or just a privileged walker, I begin my trajectory at dawn and as daylight progresses, I pave my way through the landscape, navigating towards the final destination. 
On the way I'm reflecting physically and mentally on the surroundings, remember stories of past walks and trajectories, talk to people present or non-present and respond to a free-association message trail between online viewers and myself. 
Walking transforms into a practice of walking-thinking and walking-becoming while roaming the three ecologies (the personal – the social – the environment) until becoming a thoughtful body, sensible and inter-connected with the self, others, and nature. Practicing a constant state of becoming.
Upon arrival at the destination at KØN – Gender Museum Denmark I am met by artist and performer Dagmara Bilon. An encounter takes place. Meeting again after more than a year's time, this is a welcoming home, an awaited arrival, and a long-coming rejoining between two inter-dimensional travelers.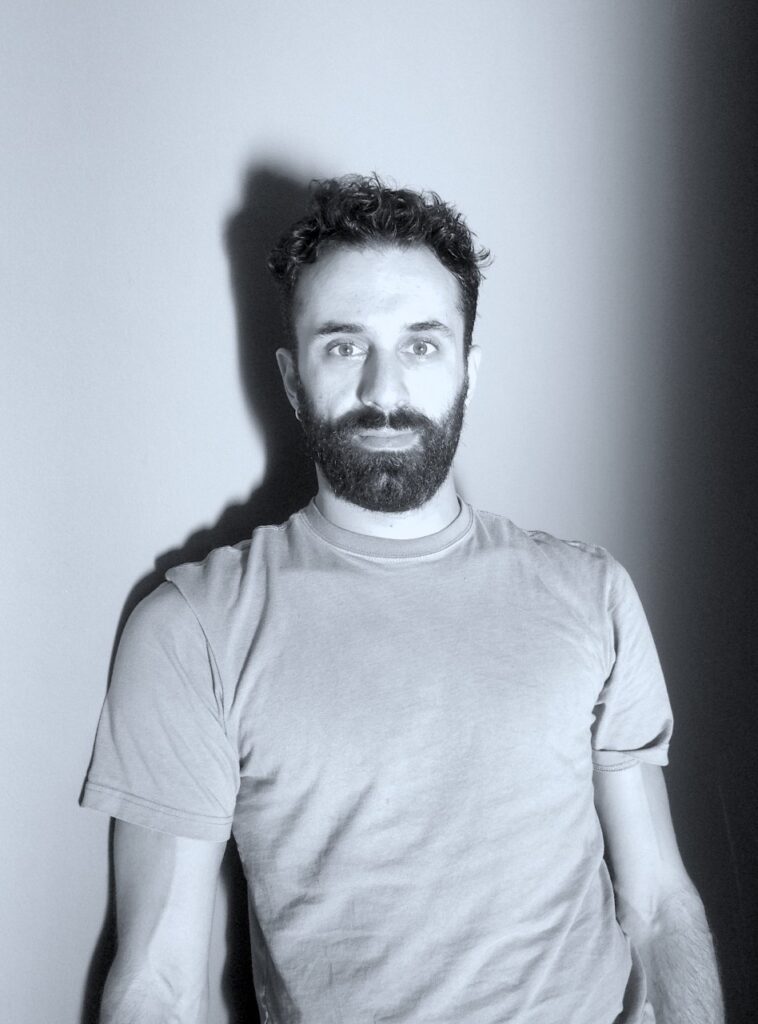 OM KUNSTNEREN: 
Aris Papadopoulos is a dancer, maker and performer based in Athens. With a background in architecture and dance studies he has been active in the fields of dance and performing arts in Greece and abroad, alternating between the roles of devising-performer and maker of his own work. He is very keen on the notion of landscape as a cultural construction and juxtaposition of both man-made and natural environments, therefore seeing it as a heavily charged field of potentiality for action, exploration, playfulness, and composition, and is distilling that into his own experimentations through visuals, movement and walking practices. 
His current personal interest and artistic research explore the multitude of visual and physical representations of everyday encounters with the urban landscape, the designing of processes and concept-writing, and interdisciplinary approaches in the urban landscape focusing on the reciprocal scheme of embodying landscape vs shaping an experience.
https://fragmentsandlandscapes.wordpress.com
____________________________________________________________________
DOKUMENTATION
VIDEOSAMMENDRAG
VIDEOS
20. sept. kl. 7
20. sept. kl. 8
20. sept. kl. 9
20. sept. kl. 10
20. sept. kl. 11
20. sept. kl. 12
20. sept. kl. 13
20. sept. kl. 14
20. sept. kl. 15
20. sept. kl. 16
20. sept. kl. 17
20. sept. kl. 18
20. sept. kl. 19
CREDIT: 
Aris Papadopoulos 2020