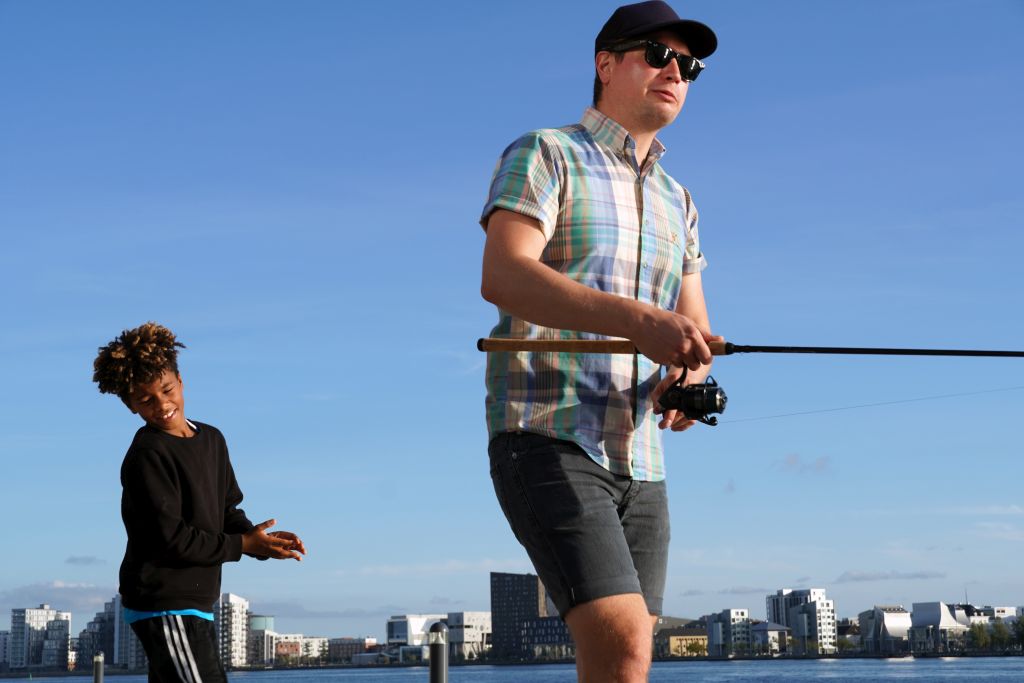 7. juli: Scott William Raby / Walking Landscapes Aalborg
TIME: July 7th. 10 am. – 10 pm.
RUTE: Port of Aalborg – Rørdahl Kridtgrav – Limfjords Broen – Stigsborg – Skanseparken – Lejrplads Nørresundby – Egholm Ferry Point/Small Boat Harbor Aalborg
ATTENDANCE: The performance can be experienced online.
CATEGORY: Performance art
MEDIATED FJORDSCAPE EXPERIMENTS 
For The Nomadic Platform for Eco-Economic Futures' (NPEF) contribution to Metropolis' Walking Landscapes, a new performance entitled Mediated Fjordscape Experiments will be carried out.  It will act as a continuation and moving image adaptation of performances set in motion last year by the NPEF in Aalborg under the project Alternative Limfjord Ecologies curated by the exhibition platform f.ex.
Mediated Fjordscape Experiments will seek to activate industrial sites, ecological spaces, and harbor infrastructure, through reframing the natural and urban spaces of Aalborg's Limfjord through different moving image techniques, documentation, and onsite engagement.
The aim will be to rethink the relationships between image production, consumption, and exchange in relation to local ecologies by livestreaming a day-long adventure on a designated "eco-economic route". Through reinterpreting back to nature motifs, as seen on television, YouTube, and the DIY ethos of bushcraft, van-life, and minimal living, a critical artistic lens will be deployed to unpack these relationships as a point of departure.
OM KUNSTNEREN: 
Artist, organizer, and researcher Scott William Raby engages the socio-economic and geopolitical forces that shape the dynamics between art and broader spatial, cultural, and institutional frameworks. Urbanization processes, environmental commons, judicial and financial infrastructures, micro-politics, and mass-communication systems are common sites and subjects of inquiry.
He has recently performed, exhibited, or presented at several art and academic institutions including SKAL Contemporary, Skagen (DK), Performance Protocols and Kunsthal Nord, Aalborg (DK) c4 projects, Copenhagen (DK), ARGOS, Brussels (BE), I:projects Space, Beijing (CN), M_HKA, Antwerp (BE), MaaT, Lisbon (PT), and Goldsmiths, London, (UK), among many others.
DOKUMENTATION
VIDEOS
7. juli kl. 10
7. juli kl. 11
7. juli kl. 12
7. juli kl. 13
7. juli kl. 14
7. juli kl. 15
7. juli kl. 16
7. juli kl. 17
7. juli kl. 18
7. juli kl. 19
7. juli kl. 20
7. juli kl. 21
7. juli kl. 22
CREDITS
Rikke Ehlers Nilsson