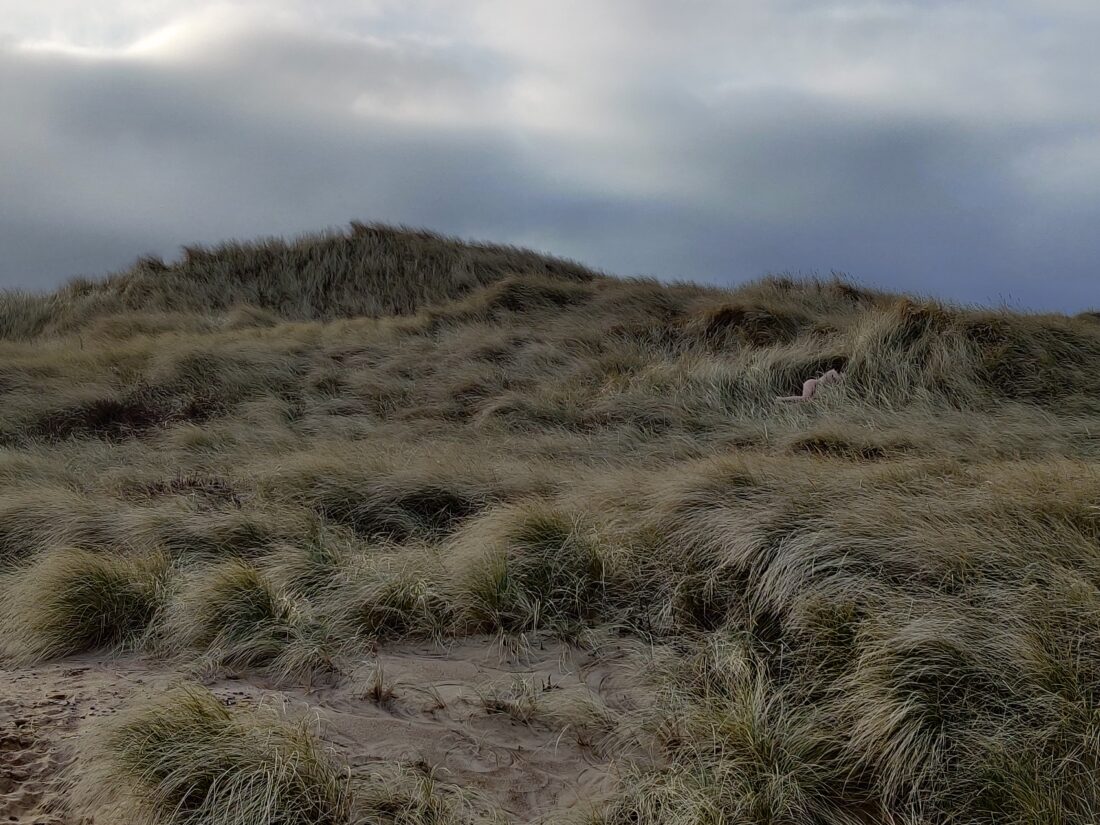 5. oktober: Marieke Breyne / Walking Landscapes Viborg
TID: 5. oktober kl. 08.00-20.00
KATEGORI: Performance
RUTE: Start i Hjarbaek Fjord. Afslutning i Viborg centrum.
DELTAG: kl. 16.45, 17.45, 18.45 og 19.45 kan du møde Marieke på ruten. Læs mere nedenfor.

Live-stream hver hele time på
www.facebook.com/walkinglandscapes

Of a generous nature 
Since I can walk, I collect things in my pockets: stones, leaves, egg shells. 
Nowadays I live on the peninsula of Lundø and my pockets are never big enough. 
They are filled with treasures the island generates; dug up from the land and arriving via sea. Peacock feathers, beetroots, amber, fossils. The landscape never stops giving. 
For Walking Landscapes – I want to walk with a collection of these treasures, from the sea and island, towards the city of Viborg. Like a merchant in medieval times, on a travel to share.  
While walking, I collect and map out more treasures to find in the different landscapes. I focus on the treasures that are small or subtle. Maybe even invisible at first sight. 
And I investigate how we can add new treasures to a landscape. Can we bury, incite, grow something to be found later? Can we pass on a treasure- from one to another – perhaps never to be revealed in its totality again? 
And while doing that, I invite others in the process of searching, finding and hiding. I invite them to share eyes and ears and bodies in an attempt to see and hear and feel more of the landscapes we are travelling. I invite them to explore together how we can add a layer, as a secret or a story.  I invite them to play, to dig, to discover.
https://mariekebreyne.wixsite.com/mariekebreyne 
DELTAG
Du kan møde Marieke følgende steder og deltage i en performance:
16.45: Sankt Mathias Gade 39-37, Viborg
17.45: Begyndelsen af Hærvejen (56°26'48.4″N 9°23'39.6″E  – 56.446777, 9.394329)
18.45: Indgangen til Føtex, Gravene 37-39, 8800 Viborg
19.45: Bagsiden af Viborg Domkirke, Sankt Mogens Gade, Viborg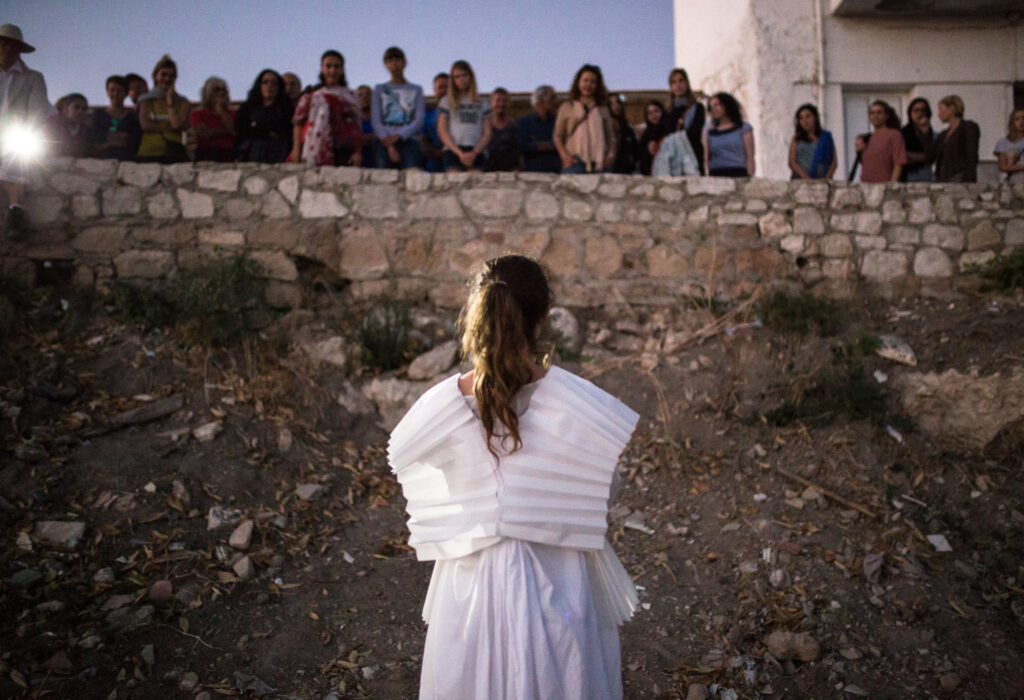 ABOUT THE ARTIST
Marieke Breyne is a Belgian artist, living in Denmark. She works as a performer, facilitator, project maker and researcher. 
In her diverse practice she investigates the presence of the performer and its potential to transform a site and its passers-by. 
She plays with elements of the sensorial theatre language (such as darkness and silence) and visual arts, using her own body as image-material.  She works very physically, often non-textual, and loves to meet people in wordless games.  
For years now, she is fascinated by the specific question what a performer can learn from a performative object – searching what it means to be present as a performer, finding a balance between familiarity and strangeness, functionality and emotionality, image and content – all to trigger curiosity and enable an invitation to play, to do, to think. 
DOKUMENTATION
VIDEOSAMMENDRAG
VIDEOS – de 13 nedslag
5. okt. kl. 8
5. okt. kl. 9
5. okt. kl. 10
5. okt. kl. 11
5. okt. kl. 12
5. okt. kl. 13
5. okt. kl. 14
5. okt. kl. 15
5. okt. kl. 16
5. okt. kl. 17
5. okt. kl. 18
5. okt. kl. 19
5. okt. kl. 20