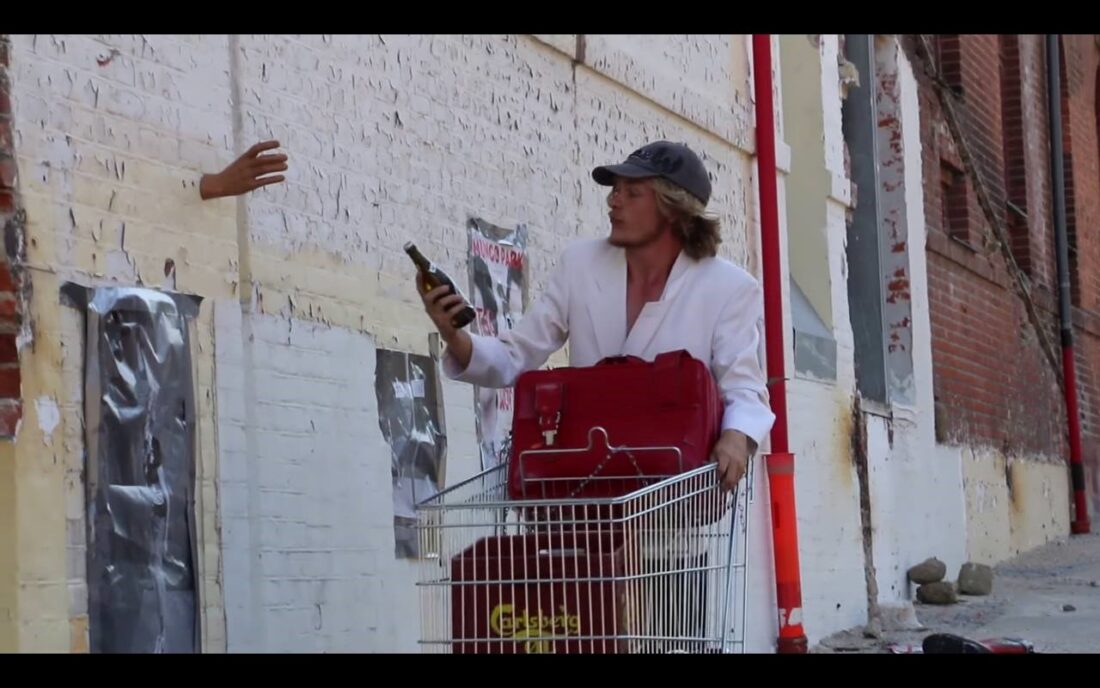 7 June: Villads Bugge Bang
First aid for YOU who missed a celebration during the lock-down
First aid has been given to the shops, the banks, the bars and the kindergartens – but has first aid been given for the party you lost? The celebration of the 60 years? Farewell reception? Golden wedding anniversary? The confirmation? Or the child's birthday? NO!
I therefore offer a first aid celebration. Did you miss a celebration this spring or do you know someone who has? Then you can now apply to join my first aid celebration.
The celebration takes place somewhere in Copenhagen in the first hour of phase 3 of the reopening, namely at 24.00-01.00 on 8 June.
To prepare for the night's celebration, I have found an abandoned shopping cart next to where I live. I will roll it for 12 hours. I will move to other abandoned things and places to find new ways to communicate, dance and experience in this new age (with 1 meter distance) and where money is not a must when partying and celebrating.
I want to bring the found things and ideas in my first aid wagon to my final destination, which ends at midnight with a special compensation celebration of both what you did not get to celebrate and of the community now opening up more. I welcome, at a distant, a layer cake dance, and you will be involved in celebratory activities that have occurred during my long walk through the city.
Apply by sending a short text about which celebration you missed. Also, write if you want to bring guests with you. Write to: Buggebang@gmail.com
If you are one of those selected for the first aid celebration, you will receive a direct message from me about where in central Copenhagen the celebration will take place.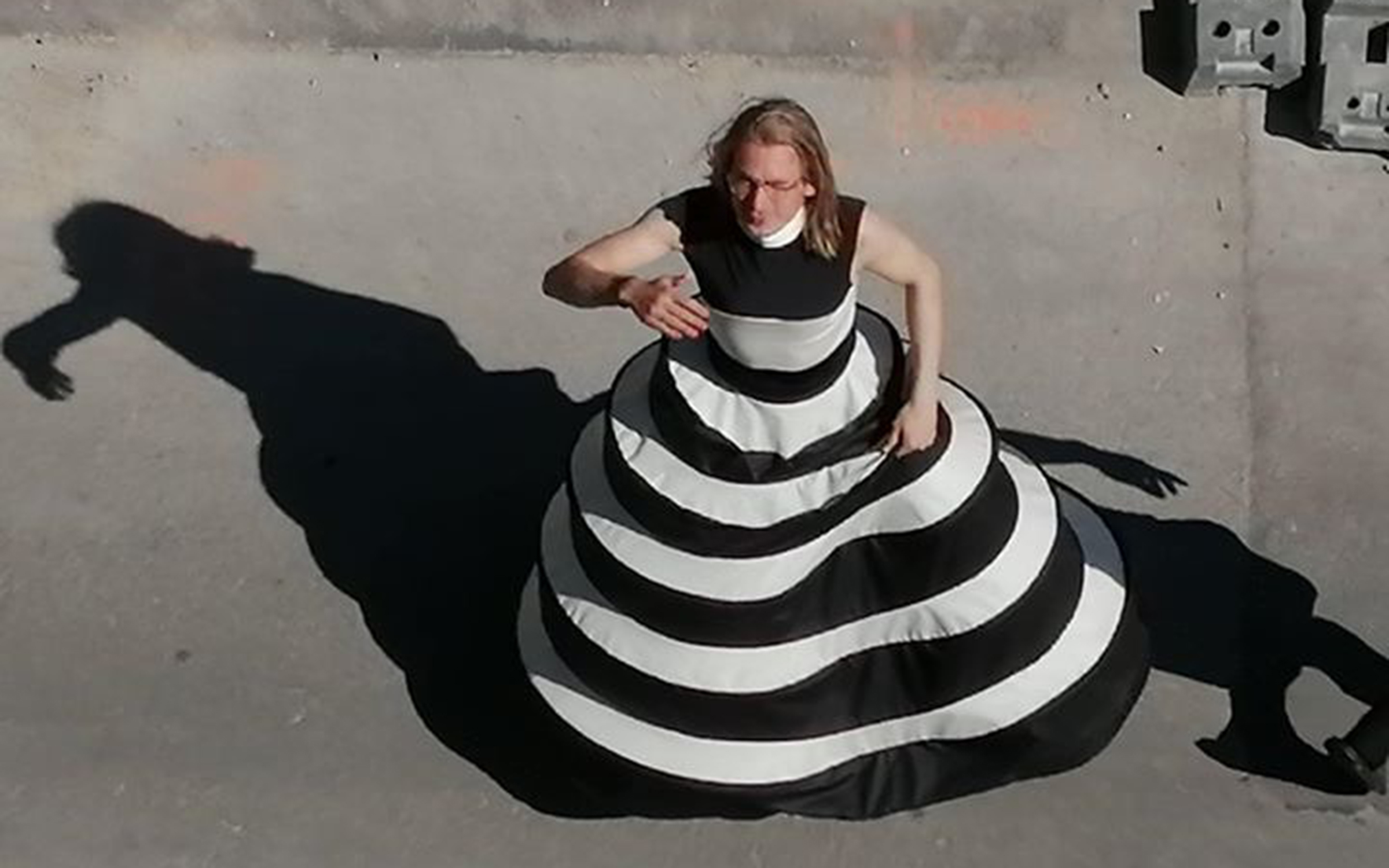 DOCUMENTATION JUNE 7
"My first aid package ended up containing: a bucket full of laughter, funny hats, fresh air in a bag, a distance dancing pole, spit-free can communication, a walker for my grandma, whose birthday I missed & a big bag of garbage to be spread out in case you miss cleaning up after a party."
FILM
12.00 h
13.00 h
14.00 h
15.00 h
16.00 h
17.00 h
18.00 h
19.00 h
20.00 h
21.00 h
22.00 h
23.00 h
24.00 h
ABOUT THE ARTIST
I am a physical performer with a sense of humor. Educated at AFUK and the higher circus education AMoC (Academy of MOdern Circus). I work multidisciplinary with dance, juggling, beatbox, body percussion and physical comedy.
Most recently I played my performance "HOCUS POCUS – I LOST THE FOCUS" in Norway and Denmark. In addition, I have worked for a few years with the circus company Acting for Climate, which has toured the Nordic countries on a sailing ship.
My work is often based on examining how a small detail, something "indifferent", can be inflated to something big and important.