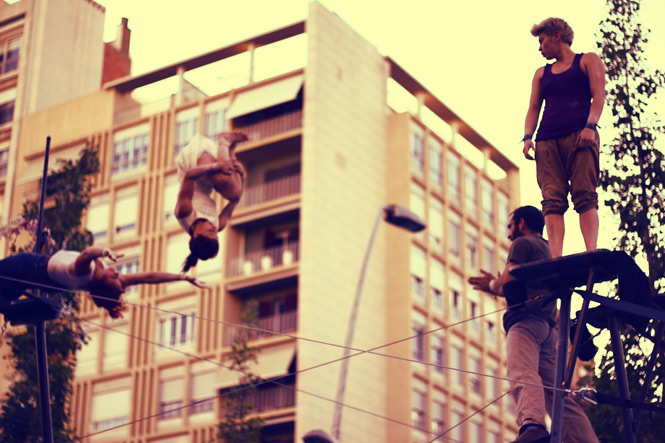 MISS DOLLY – Marcel Et Ses Drôles De Femmes
Flying skills, a romantic western and a missing horse
WHEN

13 Aug. 17 & 19 hrs.
WHERE Islands Brygge by Kulturhuset | show map
TICKET for free

Miss Dolly is nonchalant circus on the rocks. Literally. The four artists perform crazy aerial acrobatics out in the open air, with just the hard asphalt below them. If something goes wrong, it goes really wrong. Alas, they are hardcore acrobats who are scared of nothing, and their foolhardy contempt of death makes you hold your breath.

The story? Well, most of all it's an errant western with a twist of Monty Python. There's something about a gun, loads of apples, and a missing horse. Or what? Drop the common sense and you may in all confidence surrender to the four fearless artists, their quirky charm and their liberating lack of touch with reality.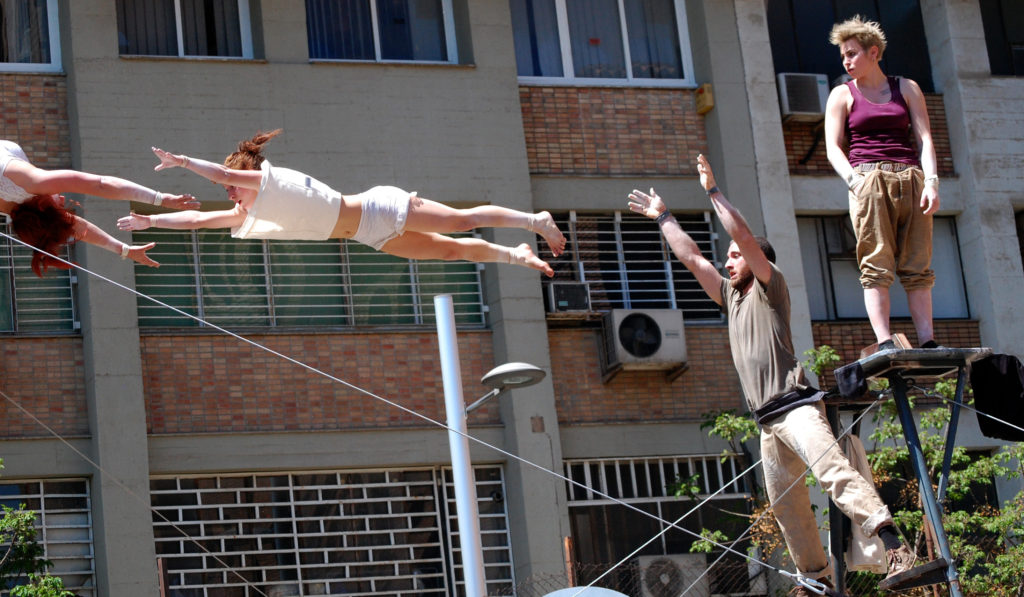 DURATION 35 min.
AGE 6 years
MISS DOLLY ON TOUR
Odense, 31 July
Helsingør, 1 Aug.
Frederiksværk, 2 Aug.
Gilleleje, 5 Aug.
Nykøbing Falster, 6 Aug.
Malmö, 8 & 9 Aug.
Randers, 11 Aug.
Ishøj, 16 Aug.
Slagelse, 17 Aug.
Rødovre, 20 Aug.
Skagen, 22 Aug.
Hørsholm, 23 Aug.
Ballerup, 27 Aug.
Sønderborg, 29 Aug.
Aalborg, 31 Aug.