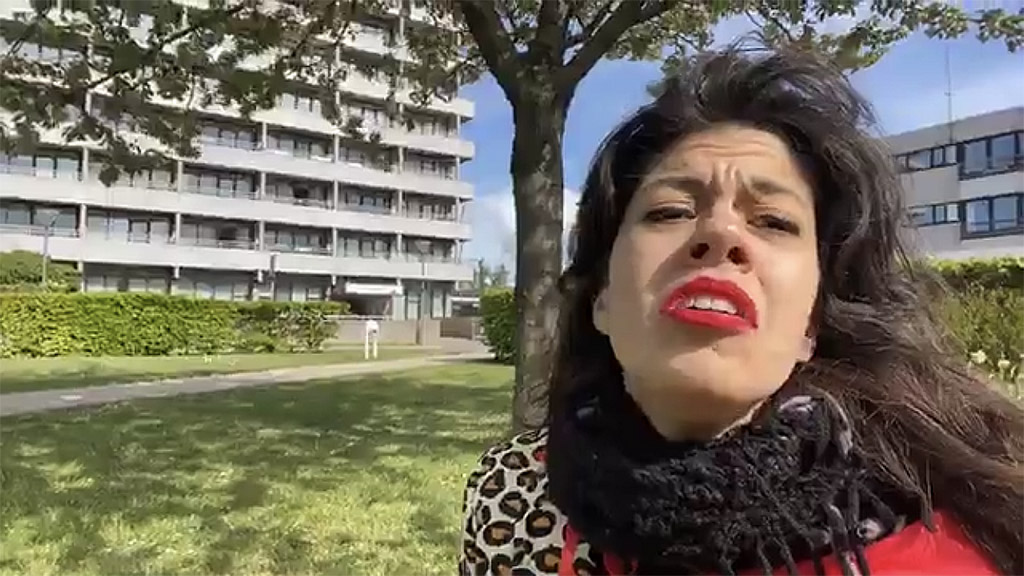 12 May: Marcela Lucatelli
TIME: 12 May 10.00-22.00h
START: Peder Lykkes Vej, Copenhagen S
CATEGORY: Musician & composer
Live-stream each hour on the hour on www.facebook.com/walkingcopenhagen
COPENHAGEN'S "GHETTOES": Voicing the invisible other/threat
Currently, I live in Peder Lykke's 'high-rise' building on Amager, which is part of the Urban Plan. The building is from 1971 and was Amager's first high-rise building. There is now significant building damage, which among other things means weathering of the concrete so that facades, balconies and structural parts are broken down. So, the high-rise building must be demolished, they say. When that might happen, nobody knows.
I have often wondered about all the invisible people living in the building, who never get so much further than our common yard with their beer and dogs. They come from all over the world, I think, after "shazamming" my neighbour's music with joyful curiosity. They often greet me in the elevator. But I never see them at classical concerts.
I would like to ask you an artistic question about how we share the earth and who is allowed to be part of this "we"? Who really owns the land? Who has the right to move on this land? And which bodies should not move at all?
"If we think of politics as a form of war," writes Cameroonian philosopher Achille Mbembe, "then we must ask: what place is given life, death and the human body (especially the wounded or beaten body)? How are they inscribed in the order of power?". My question is, what if these invisible bodies occupied the city? If, with all their banter, obscurity and silent cultures, they celebrated Babel and passed through the Danish public space?
That's what I intend to do on my walk. With pit stops in all current and former official ghetto areas in Copenhagen.
DOCUMENTATION MAY 12
FILM
10.00 h
11.00 h
12.00 h
13.00 h
14.00 h
15.00 h
16.00 h
17.00 h
18.00 h
19.00 h
20.00 h
21.00 h
22.00 h
ABOUT THE ARTIST
Marcela Lucatelli is a composer, improvisation vocalist and performance artist. She was born in Brazil in 1988 to a family with Italian roots and has been a resident of Denmark since 2005. Marcela is known for her "scores for the boundaries of body and voice" (The Wire). Lucatelli's production comes from a performative approach to the momentary.
Her works have been performed by well-established vocal groups such as DR Vocal Ensemble and Neue Vocal Soloist Stuttgart as well as avant-garde and experimental ensembles and music ensembles in Europe and America, including Apartment House (UK), Bastard Assignments (UK) and Mocrep (USA). She has participated in international events such as the Darmstadt International for New Music, Donaueschinger Music Festival, Nordic Music Days, KLANG – Copenhagen Avantgarde Music Festival, SPOR Festival, and Copenhagen Jazz Festival. Lucatelli received Carl Nielsen and Anne Marie Carl-Nielsen's talent award in 2019.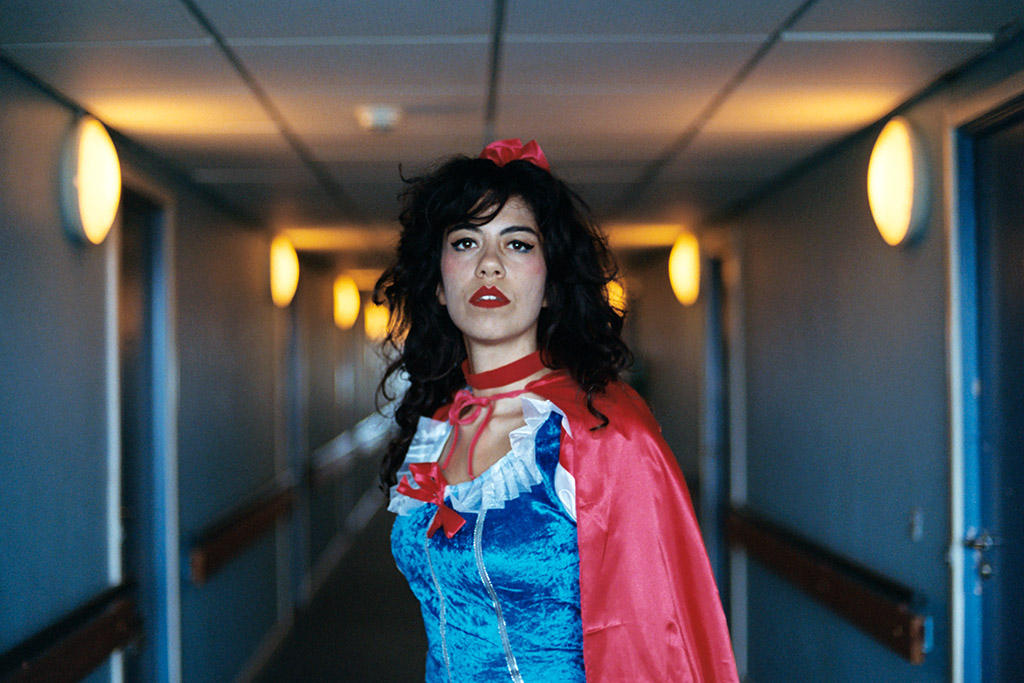 Photo: Caroline Bittencourt