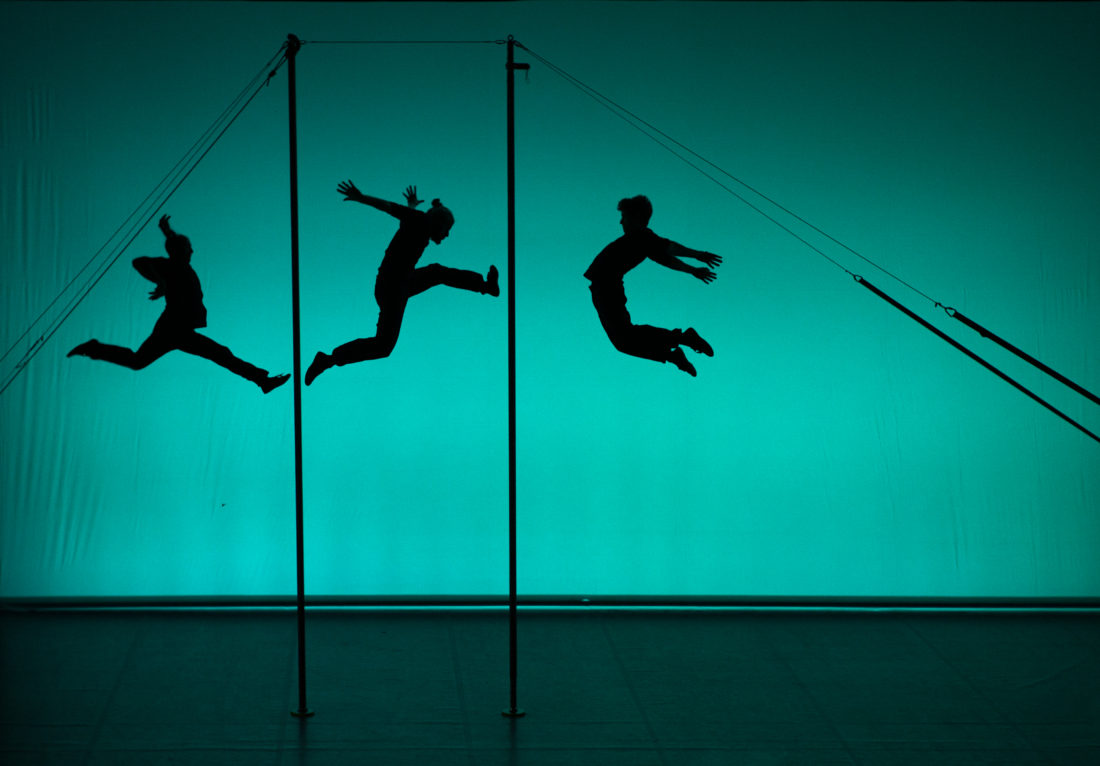 CLOCKWORK – Sisters
Head juggling and wheel spin served with southern charm and Scandinavian systematics
WHEN

26, 27 & 28 Aug. 19 hrs.
WHERE Dansekapellet | show map
TICKET 165 kr / youth 85 kr – SOLD OUT

Well, they're probably a tad too masculine to be 'sisters'. Sissies they are not, and with their laid back attitude they manage to get all their tricks to look like they're a piece of cake. The three men from Tisvilde, Bretagne and the Canary Isles unite Nordic muscle mass, Southern charm, and boyish arrogance in a human clockwork, where timing, creativity and musicality set the wheels in motion.

The style is quite simple, but is detonated by highly explosive bursts of energy. Here heads are not something you use for thinking, but for juggling. Limbs are not something permanently attached to the body, but merge with the other bodies. And wheel spin is not about horsepower, but about feeling the whizz from the big German wheel rotating across the floor with all men onboard.

This is the Sisters' first performance, and with their creative reinterpretation of the circus disciplines they have won great acclaim across Europe as representatives of the next circus generation.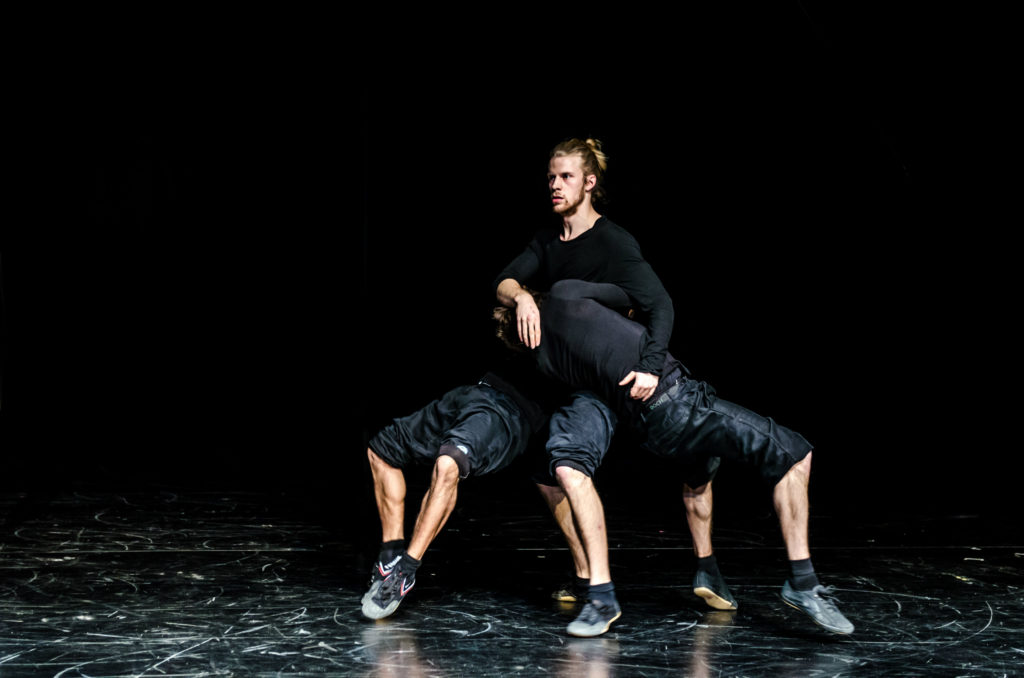 DURATION 60 min.
AGE 10 years
CREDITS
By & with: Valia Beauvieux, Mikkel Hobitz Filtenborg & Pablo Rada Moniz
Light design: Bjørn Olav Hauknes
Sound design & live music: Mikkel Hobitz Filtenborg
Artistic collaboration: Dimitris Papaioannou
Music & soundscapes: Giorgos Poulios
Costumes: Nadia Leon
Technician: Bjørn Olav Hauknes
Producer: Peggy Donck
Co-production: Le Manège de Reims-scéne national, Les Migrateurs associés pour les arts du cirque, Cirque Théâtre Elbeuf – pôle national des arts du cirque de Haute-Normandie & Subtopia
Special support: Circus Next 2013, Kulturrådet, La Central del Circ, Ville de Paris, Konstnärsnämden, Sophie Hulténs Circus Grant, Cité du Cirque Marcel Marceau-Le Mans, La Brêche, Centre des arts du Cirque de Basse-Normandie, New Nordic Circus Network & l'Atheneu Popular 9 Barris
SISTERS ON TOUR
Rødovre, Viften, 24 Aug.
Skagen, Kappelborg, 1 Sept.
Ballerup, Baltoppen LIVE, 4 Sept.
Næstved, Grønnegades Kaserne, 6 Sept.
Hørsholm, Trommen, 11 Sept.
Værløse, Galaksen, 13 Sept.
PHOTO: Emilio Rivera / Einar Kling-Odencrants
SUPPORT: Presented in cooperation with Dansekapellet and supported by EU Culture/Circus Work Ahead