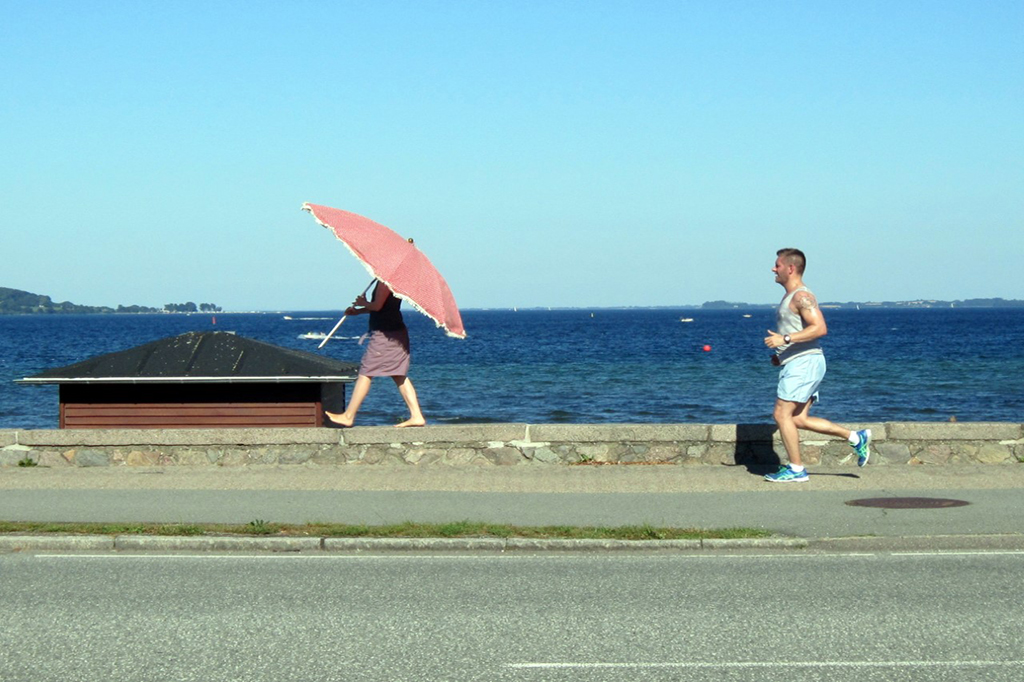 1. aug.: Elke Mark / Walking Landscapes Aabenraa
TID: 1. august kl. 09.00-21.00
KATEGORI: Performance
RUTE: Padborg station via Hærvejen, Haraldsvej og Gendarmstien mod Flensborg fjord.
DELTAG: Alle er velkomne til at gå med et stykke ad vejen og deltage i forskellige aktiviteter undervejs. Mødested: Padborg station kl. 9 eller Rønsdam kl. 12.00.
BEYOND BORDERS – artistic research on moving in landscapes
The walk begins at the intersection of Hærvejen and Gendarmstien in Padborg and is combined with a 12-hour artistic study of movement in the context of the multiple layers of historical events in the present-day border area of Denmark and Germany. My main interest lies in shifting the focus of our perception to the body and thinking in movement.
Referring to the story of Alice in Wonderland on one hand, the research focuses in a playful manner on movements related to one´s own and other bodies as well as to the environment and to developing situations. Recollecting parts of her adventures and walking with her questions, we will find ourselves doing a "Caucus race" or dealing with other unexpected situations.
On the other hand I am exploring already existing walking artists concepts and will tell their stories by re-enacting their art pieces (e.g. Richard Long).
Combined with lecture performances and including different participatory activities along the walk, I invite people to move through the border area with certain questions and later exchange and share our impressions.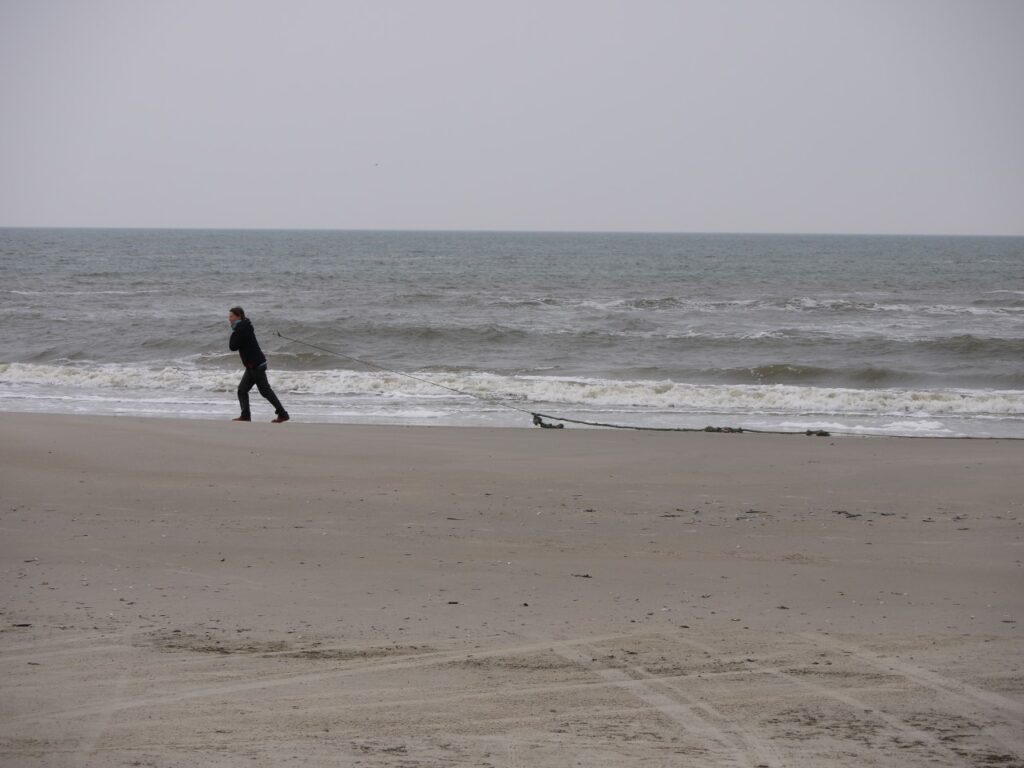 ABOUT THE ARTIST
Elke Mark works as an artist and philosopher — mainly in Performance Art and textiles focusing on movement, sensuous knowledge, and dialogue concepts. She received various artist residencies and grants and has exhibitions and performances within Europe. As co-initiator of the PAErsche Performance Art Network (www.paersche.org) she continually develops the collective Open Source Session format.
Elke Mark is the author of various articles on tangible experience, felt knowledge and performative artistic research. She teaches and organizes Performance Art Festivals (e.g. BRISE°2 Flensburg/Aabenraa 2013).
DOKUMENTATION
VIDEOSAMMENDRAG
VIDEOS – de 13 nedslag
1. aug. kl. 9
1. aug. kl. 10
1. aug. kl. 11
1. aug. kl. 12
1. aug. kl. 13
1. aug. kl. 14
1. aug. kl. 15
1. aug. kl. 16
1. aug. kl. 17
1. aug. kl. 18
1. aug. kl. 19
1. aug. kl. 20
1. aug. kl. 21
CREDIT:
Topbillede: Katrine Lassen Jørgensen
Midterbillede: Michael Panknin