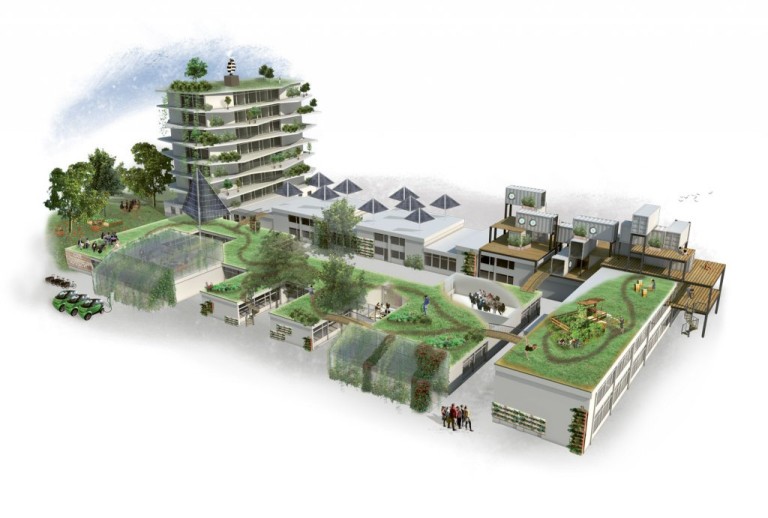 From Empty Buildings to Creative Cities
Presenters at Nordic Urban Lab 2018: Friederike Kopp (DE), Kaspars Lielgalvis (LV) & Liva Kreislere (LV)
Designing a Creative Village in Kiel
Presented by Friederike Kopp, who is a cultural entrepreneur from Planungsbüro für Urbane Transformation (planning office) and part of 'ALTE MU Impuls-Werk' in Kiel. 
ALTE MU Impuls – Werk e.V. is an innovative creative centre in the middle of the state capital Kiel, located on the grounds of the former art school building, built in the late 1950's. The project started when one of the community members got a building key to start a beehive on the spot. "We visited the place, fell in love and wanted to stay."
ALTE MU consists of activists, artists, designers, members who run shops, do urban gardening, arrange workshops, have their own products (honey, beer), and do voluntary work and experiments.
"We are learning by doing as well as learning from failure."
The project started in 2014 (first habitation of ALTE MU by Kieler Honig and others in 2013). In 2015 they held the first vision-meeting for ALTE MU 2030 and in 2016 they signed a subleasing contract with the city of Kiel.
At the moment they are discussing to make a contract with the foundation trias, who specialises in building lease. Their main aim is to buy the old property and sign a 99 year contract with the foundation. They want to use the land, but not own it.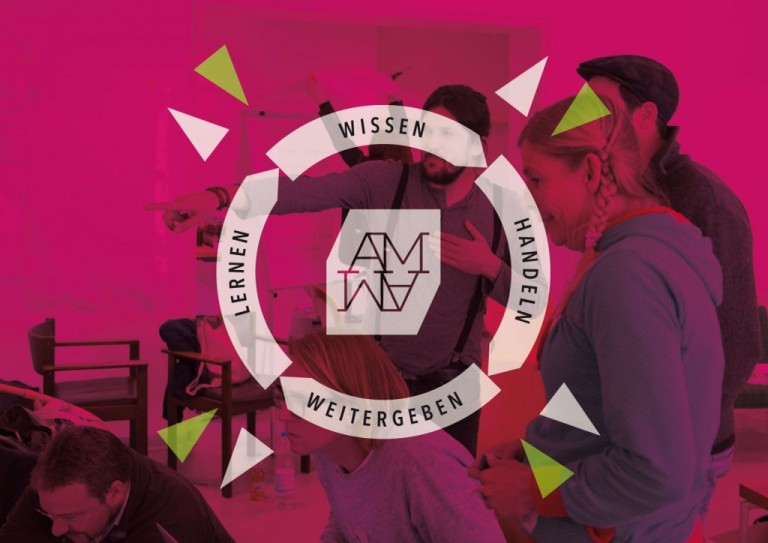 Facts about ALTE MU:
–Project funding model: Rent, voluntary work, non-profits, start-ups and companies have different rent rates.
–Amount of projects: 60 projects (initiatives, start-ups, clubs and companies).
–Members: Over 180 members of the association ALTE MU.
-Stakeholders: People involved, City of Kiel, the State.
–Citizens engagement: Public interventions and discussions, meetings, community voting.
–Obstacles: To get planning reliability.
Based on your cases, what were the most important points or reflections in regard to create a good cultural planning process:

"Invite everybody, get to know the needs of the people, eat or cook together", Friederike Kopp
Overarching aim of the case
The aim of ALTE MU is to create a lively place in Kiel and create a creative village for the future with restaurants, bars, event hall, housing, hostel, makerspace, studios, coworking space, creative offices, start-ups etc. – maintaining a co-operative system. Currently over 100 people come to the site every day to work and do their projects, which relates to the aim of creating new jobs, mainly for young creative people.  The site is open to everyone.
ALTE MU is part of the current trend of urban development. They also have a planning office to research different possibilities for urban transformation. The main aim is to divide the space between 60% housing, 30% working and 10% living possibilities, so it has a funcioning place for living and working. Their plan is to develop the area by building a new eco building. This means, that they are taking the role as developers themselves. This summer 2018, they are inviting architects for an idea-workshop.
The Free Riga Movement
Presented by Kaspars Lielgalvis, who is a cultural entrepreneur and founder of Totaldobže and Liva Kreislere, who is an architect in Kiel Arts University.
The Free Riga are property guardians and place makers. Founded in 2015 they currently became a NGO with public benefit status. They are operating on social business principles, with over 22 house projects at the moment.  Free Riga has signed a contract with the city of Riga. This means that the city contacts them if private owners have free spaces that need attention or care. The property owners receive 90% discount on property tax. Free Riga also pays the owners electricity and water bills.  Free Riga is not a squatter movement, they apply funding for cultural projects (not infrastructural).
The Free Riga movement started as a protest but evolved into a possible outcome between the group, space owners and city authorities in Riga. The movement has worked with 100 stakeholders to develop new economic models and ways to work together.
Temporary could become permanent
Riga's population is decreasing drastically and Latvia is an ageing society that suffers from brain drain. About 100 people leave every day to seek better working opportunities. There is a tendency that locals don't value their own cultural history. The historical centre is seemingly nice but most of the heritage buildings are empty. Even after the collapse of the property bubble, buildings were not affordable for the young creative community because o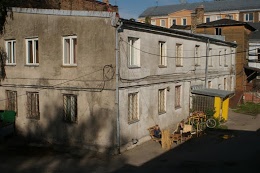 f lacking resources. Every time Free Riga inhabits a building they try to give it back to the society.
In 2018 Free Riga signed a three-year lease for the 16 building area that was offered to them by the property owner. Free Riga outsourced Kaspars and Liva to oversee this project.
At Nordic Urban Lab it was discussed how property owners may use Free Riga to raise housing prices, and the challenges create by this. 
How to get started:
Sign a lease, do an open call for artist
Set a membership fee for the users
Be patient. City of Riga is conservative and the application process is slow. You have to be active three years before you are able to apply grants
Be creative and professional. "We are showing to city official, that we are creative already. We are professionals, we have to get paid if you want to work with us."
Documentation by: Riikka-Liisa Kajanus, University of Turku, 23-03-2018