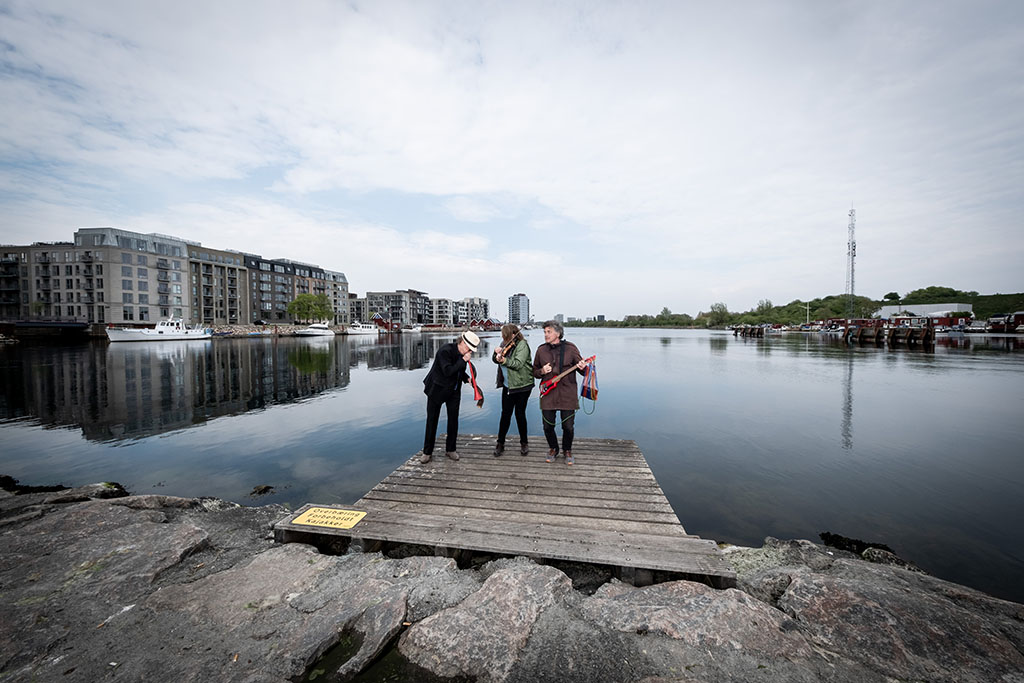 STEMMER, STRØM OG STØJ PÅ SLUSEN – Skræp & co.
9 composers and musicians add sound to Slusen
DATE 20, 21, 22 June at 19.00 & 20.30 hrs
MEETING PLACE Harbour bus Teglholmen, Teglholmens Sydkaj, Cph. SV
FREE
Nine experimental musicians turn up at Sydhavnen, one by one spread out in the diverse landscape. In the architecturally strict canal town, where panoramic windows mirror the calm surfaces of the water. Under the majestic Metropolis building, where kayaks rush past. At Slusen's wind-blown crossing. Among the chaotic boat builders and their self-built wooden sheds. On top of the towers, on floating pontoons and in the middle of the dusty, noisy landscape of the motocross track.
Here they process and re-compose the sounds that they find in the surroundings into wild, atmospheric interpretations of the acoustic space of the architecture, the children's playful voices, the screams of the sea gulls, the whisper of the wind, the murmur of the water, and cutting machines from the shipyards.
The nine musicians take us on a staged audio walk, where everything is live, and everything is alive in-between the existing and the electronic. Floating singing voices, sound installations, electric violins, guitars and percussion instruments in all shapes are used in this staging, where Sydhavnen transforms into the city of sounds.
ABOUT THE ARTISTS
The audio walk builds on from the performance RADIO FREE MERMAID from Metropolis 2015, where the Danish improvisation music's avant-garde transformed Copenhagen's harbour into a wonderful, diverse sound landscape, experienced by a captivated audience from the water side aboard a boat.
This time, three of Skræp's experienced musicians are supplemented by six younger, emerging musicians. What they have in common is an uncompromising willingness to seize the music in a here-and-now dialogue with the surroundings, the atmosphere and the audience. They experiment with new forms, new technologies and with the electronic versus the acoustic. They break down the boundaries between genres, they create relationships with the audience, and they continue to challenge themselves and their music to always stay in motion.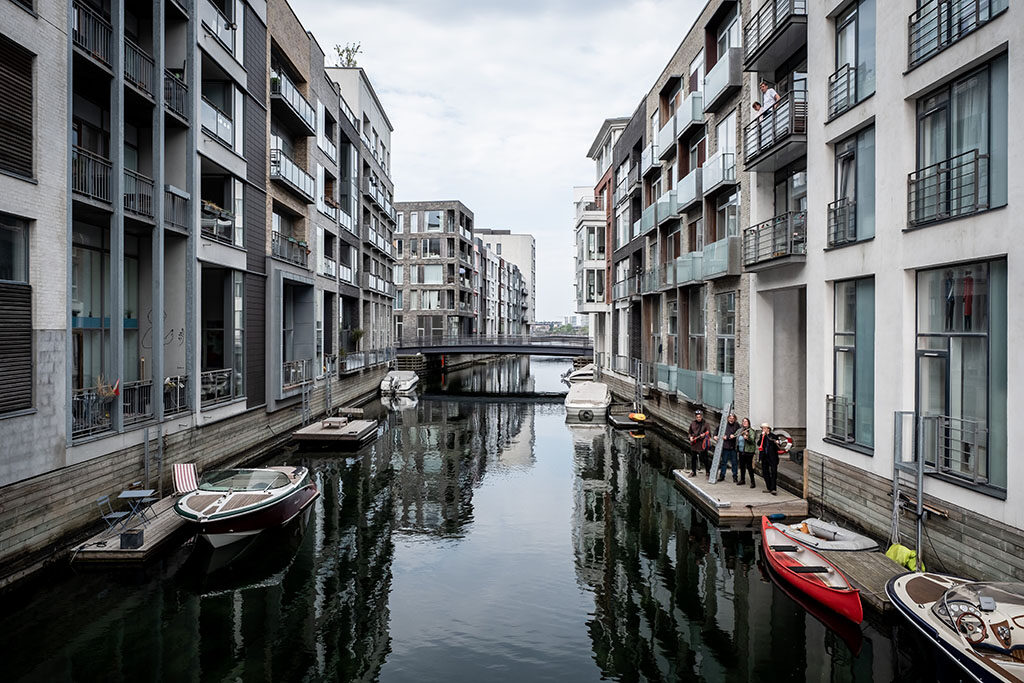 CREDITS
By and with: Jørgen Teller, Per Buhl Ács, Oliver Laumann, Mija Milovic, Maria Laurette Friis, Lars Lundehave Hansen, Anders Lauge Meldgaard, P.O. Jørgens and Nils Gröndahl
Photo: Kim Matthäi Leland
Practical info:
The walk is approx. 1.5 km long with stops along the way, where you sit down and listen.
Duration: 120 min.
The performance will take place in all kinds of weather.
Reservation: Due to limited audience capacity, you can reserve a place by writing to info@kit.dk, mentioning your name, number of places and date/hour of the performance.