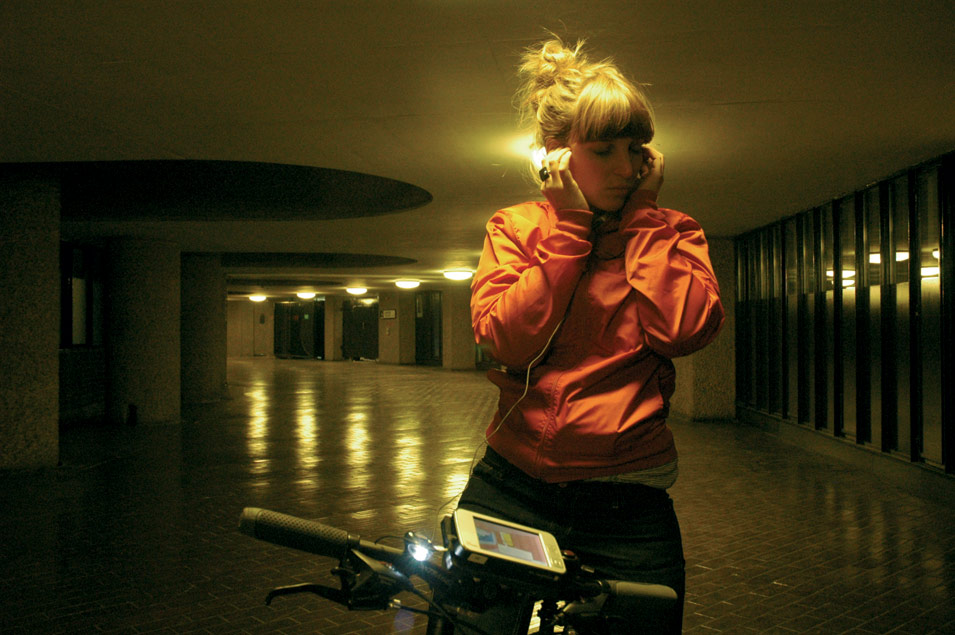 RIDER SPOKE – Blast Theory
Søndermarkskvarteret // 12.-16.08.2009 kl. 17-21 // varighed: 75 min.
Udstyret med cykel og GPS får deltageren mulighed for stille refleksion midt i byens larm og støj
I en kombination af leg, kunst og moderne teknologi sendes deltageren på cykel ud i byrummet på jagt efter et hemmeligt og uopdaget sted. Computeren på cykelstyret og stemmen i høretelefonen guider cyklisten videre til andres gemmesteder, hvor det er muligt at lære den fremmede lidt bedre at kende – uden at mødes.
Rider Spoke is a work for cyclists. Combining theatre with game play and state of the art technology the project continues Blast Theory's enquiry into performance in the age of personal communication.
"A gloriously enlivening piece of theatre… It manages to embrace the remorseless rush of the city while insisting on the individual's ability to pierce it with quiet reflection." Metro (UK)
RIDER SPOKE er desuden en del af det kombinerede kunst- og byudviklingsprojekt LYSLYD
MED STØTTE FRA: Den Europæiske Fond for Regionaludvikling, Region Hovedstaden og Frederiksberg Kommune.