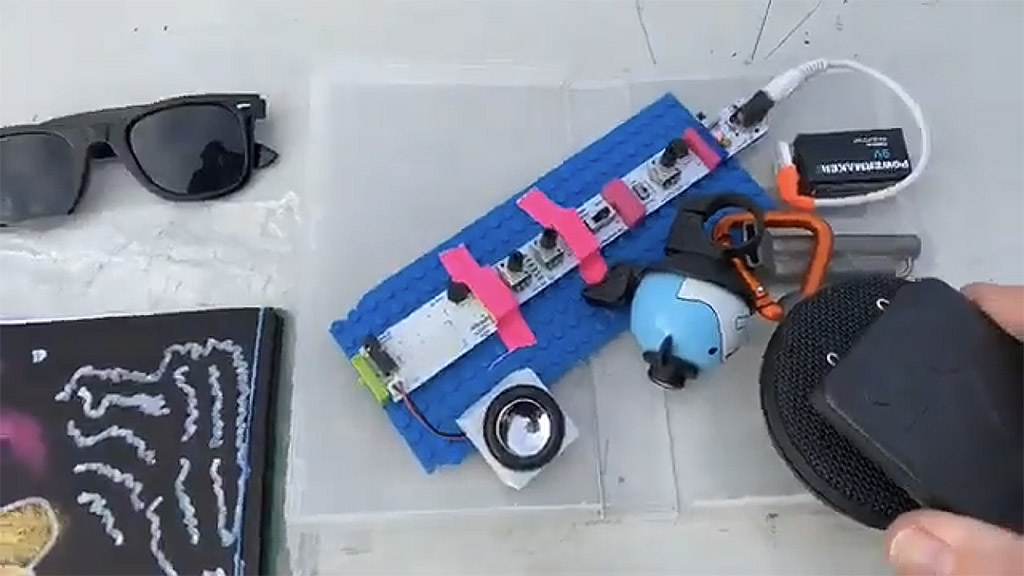 3 May: Jørgen Teller
TIME: 3 May 05.00-17.00h
CATEGORY: Music / sound
DOCUMENTATION: See below
Walking with scores and performing Gypsy-roots-goes-punk'n'poetry
I arrive at each stop with notes and memorizations from listening to the surroundings at the distance traveled. It can be a score, an idea, a collection of sounds, a melody that sums up the route. I perform it as sound and music performance every hour.
I see this as absurd, solidarity-inspired songs in the broadest sense. An intervention into the pain of this time. Concrete and absurd. In Danish and other languages, including self-invented.
The basics of my equipment are an acoustic octave guitar, a mini-synth with speaker, a radio, timbales connectors, binaural microphones and a bluetooth speaker. I use some drawing tools to make small visual scores / scripts. Unexpected things can also happen with a shortwave or an electromagnetic receiver.
Those present are involved at a distance. People, dogs and sound-producers like bells and percussion-like things – as sound and narrative elements. And sometimes with dance steps. Together.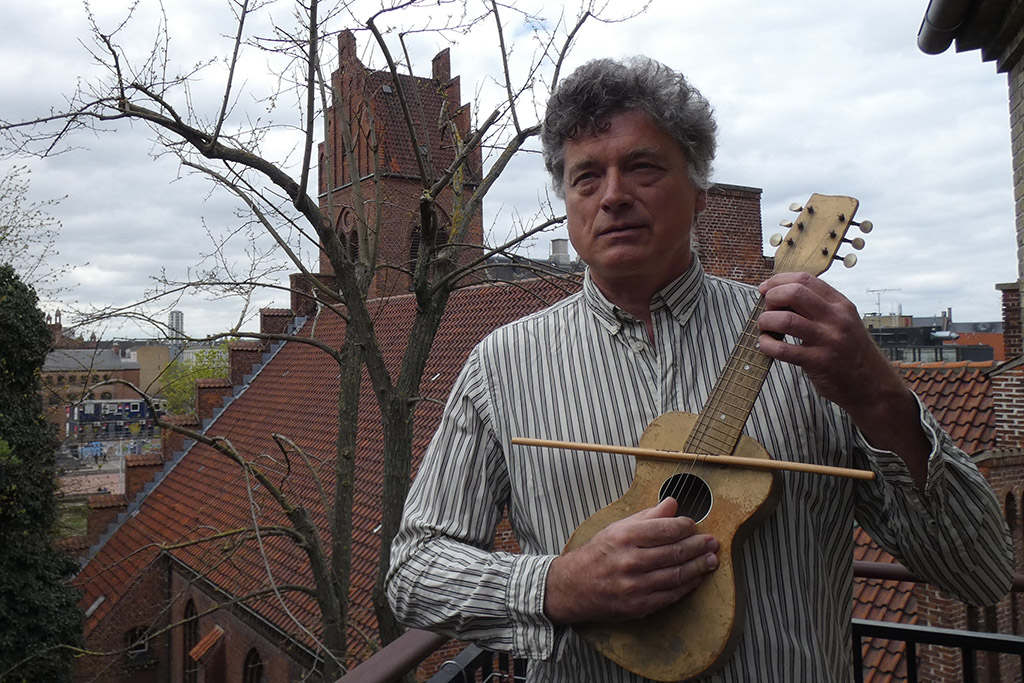 ABOUT THE ARTIST
Jørgen Teller has a long career as an electric guitarist, vocalist, electronic musician, performer, composer and lyricist. He has released many records solo and with his own bands. He often collaborates with local and international musicians, performers, dancers and poets in intermedial projects.
Photo: Thomas Seest og Cornelia T. Kallmoes