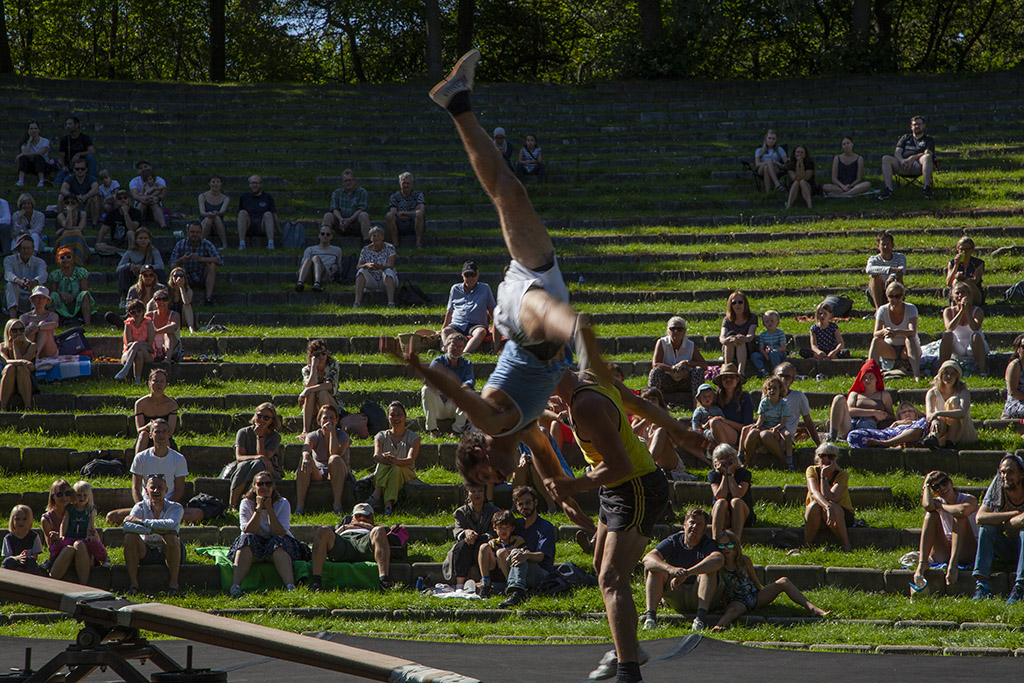 GREGARIOUS by Soon Company – part of Move It!
Combat till the last drop of sweat
DATE Fri. 23 Aug at 19.00 hrs / Sat. 24 & Sun. 25 at 15.00 hrs
PLACE Bellahøj Friluftsscene / open air scene, Brønshøj
FREE OF CHARGE
Two sublime circus artists. The best of friends and the biggest competitors. Fiercely they struggle to be best, fastest, strongest. They compete until the last drop of sweat and drive each other mad.
GREGARIOUS is a wonderfully anti-heroic study of the human side of sports – in between competition and fraternity. Team spirit against rivalry. In English, "gregarious" is a term for animals and people who feel most at ease in a group. And in Spanish, 'gregario' is a water carrier – a helper who must sacrifice himself to lead his team captain to victory in road cycling.
Based on their own friendship and partnership, the two artists have created a contemporary circus gem bursting with charm, energy and bubbly humour. With absolute superior physics, spectacular scenarios and witty bites, they challenge human nature and make us recognize and laugh at ourselves.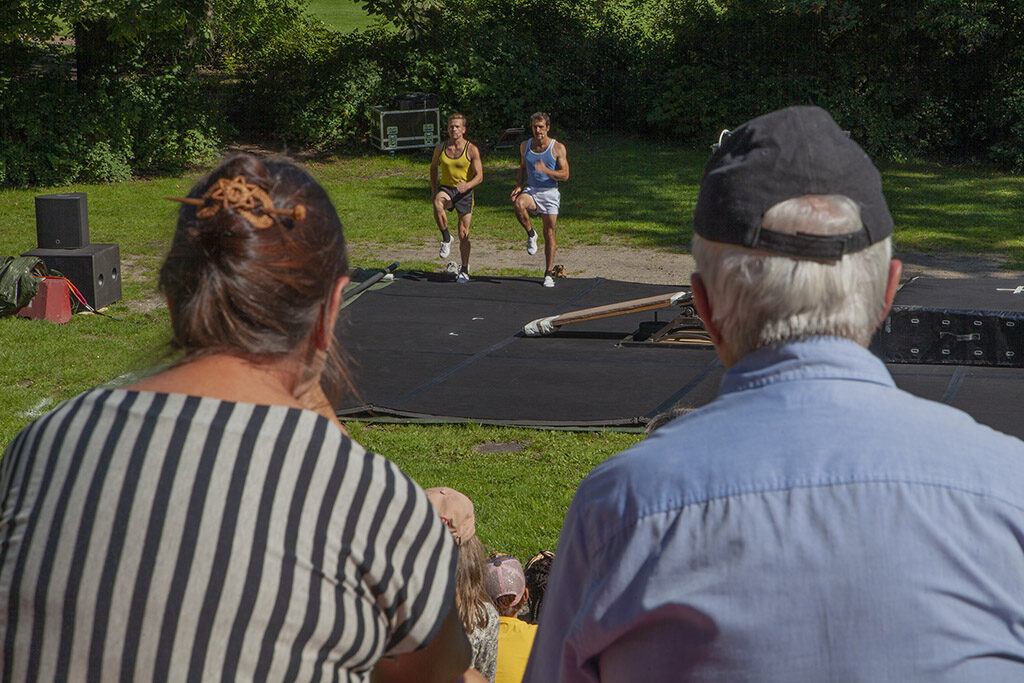 ABOUT SOON COMPANY
Catalan Manel Rosés and Swedish Nilas Kronlid met at the circus school DOCH in Stockholm. After years of a career in companies such as Circus Cirkör and Cirque du Soleil – and a gold medal at the ultra-prestigious Festival du Cirque de Demain – they have now created their very own, personal and rather unique performance about ​​… themselves.
GREGARIOUS is part of MOVE IT! – a week of activities that challenge physics, balance, movement and gravity through workshops and performances.
Duration: 45 min.
For all ages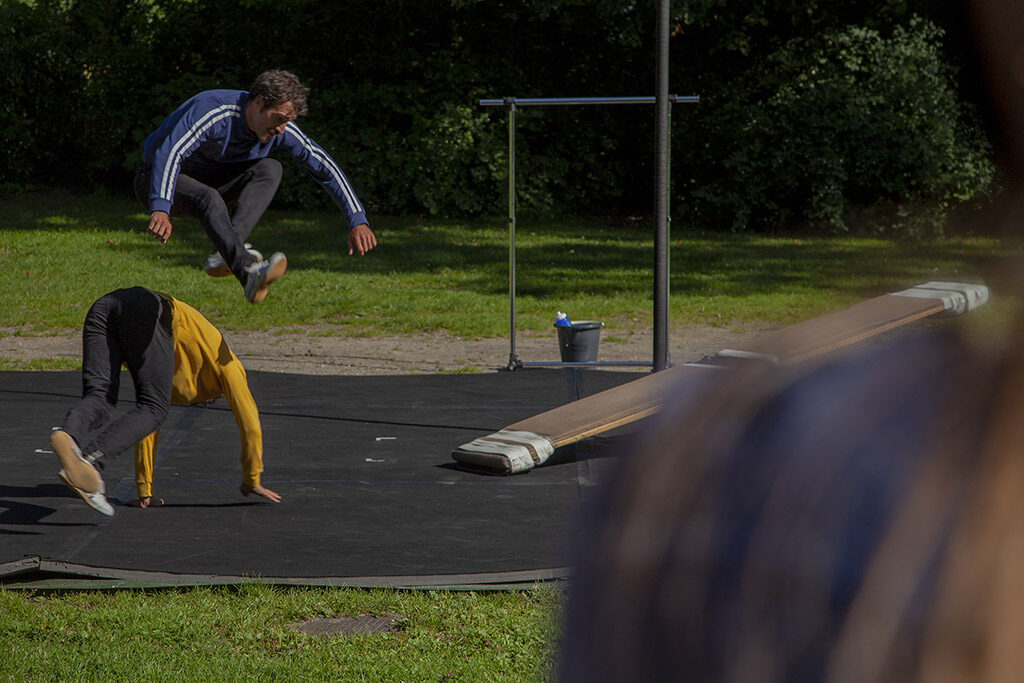 CREDITS
By and with: Nilas Kronlid & Manel Rosés
Outside eye: Joan Català & Angela Wand
Music: Albert Oliveres
Props and construction: Ullrich Weisel & Soon Company
Video and photos: Nanouk FilmsCostumes: Soon Company & Nanouk Films
In collaboration with Sammen om Bellahøj and the resident's associations AAB, AKB, fsb and SAB with support from Nycirkus på Skemaet/Nordea-fonden, Brønshøj-Husum Lokaludvalg, Københavns Kommune and Statens Kunstfond.