A STRING SECTION – Reckless Sleepers
The very last dance…
DATE & PLACE – click for map
Fri. 14 July 17.oo in front of Christiansborg // 21.30 in front of Domhuset, Nytorv
Sat. 15 July 17.oo at The Royal Library, Søren Kierkegaards Plads // 21.00 on Refshaleøen at the white sculptures, Refshalevej 141 – find your way
Sun. 16 July 17.oo at Ofelia Plads // 20.00 at Islands Brygge
FREE
Reckless Sleepers have created a lavish, mesmerizing and humorous ritual. A quirky, beautiful and self-destructive choreography with character and symbolism all depending on where it is presented. Absurdly majestic outside the Court House, melancholic in the sunset on Refshaleøen, grandly poetic on Ofelia Plads…
15 women, all in little black dresses, sitting on 15 chairs. Elegant like the string section in a symphony orchestra, but equipped with saws instead of violin and bow.
Their mission is rather simple: to saw off the legs underneath them without falling over. Sitting on the chair, lying stretched out, wrapped around the backrest, head down, legs split. The bodies are twisted in order to find the optimal working position. 
The task is tough, the chair legs put up a struggle, but the women are so dedicated and so ready for battle. The rhythmic sound of the saw blade into wood foreshadows destruction. Sweat is mixed with sawdust, the fingers become full of wood splinters and wounds, the muscles burn, and they desperately fight to keep up the facade and balance when the chair legs break and the chairs tilt over.
We shiver when the saw slips, and we laugh when they lose their balance and fall to the ground with a bang. We are all mesmerised as we follow every single movement, each cut with the saw, while we wait in excitement for the ultimate and inevitable self-destruction. 
About Reckless Sleepers
The British-Belgian company was founded in 1989 and has won great acclaim for their innovative and humorous approach to choreography and dance.
Leen Dewilde, the choreographer of A String Section, plays with everyday objects, and in 2010 she took to smashing things. Cups, walls, furniture. She became fascinated by the cut off legs and the piles of sawdust, and out of the ruins, A String Section emerged.
Here in Copenhagen, the 4 original performers are supplemented with 11 Danish dancers of all ages, who are incorporated into Reckless Sleepers' humorous and disturbing ménage à trois for women, chairs and saws.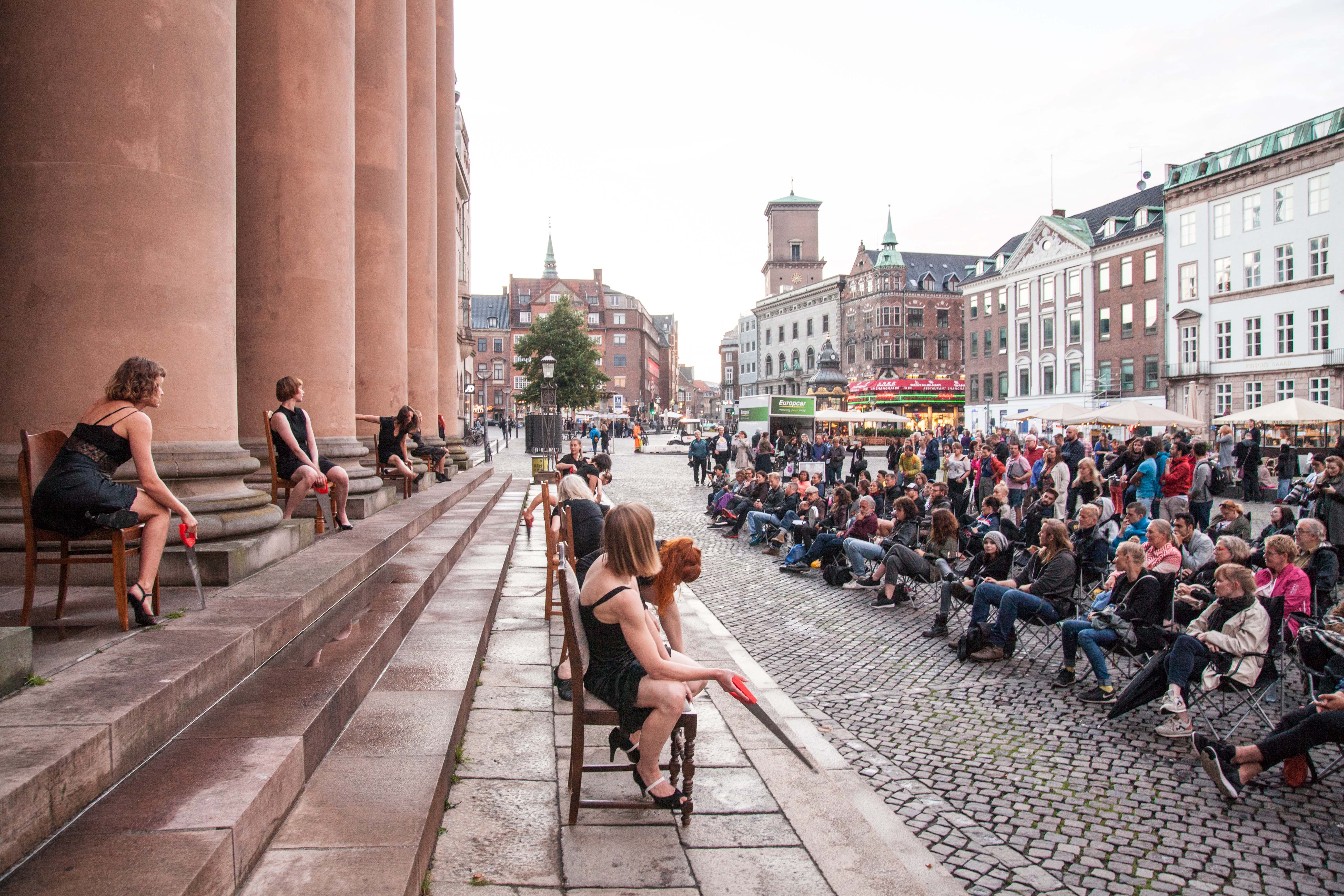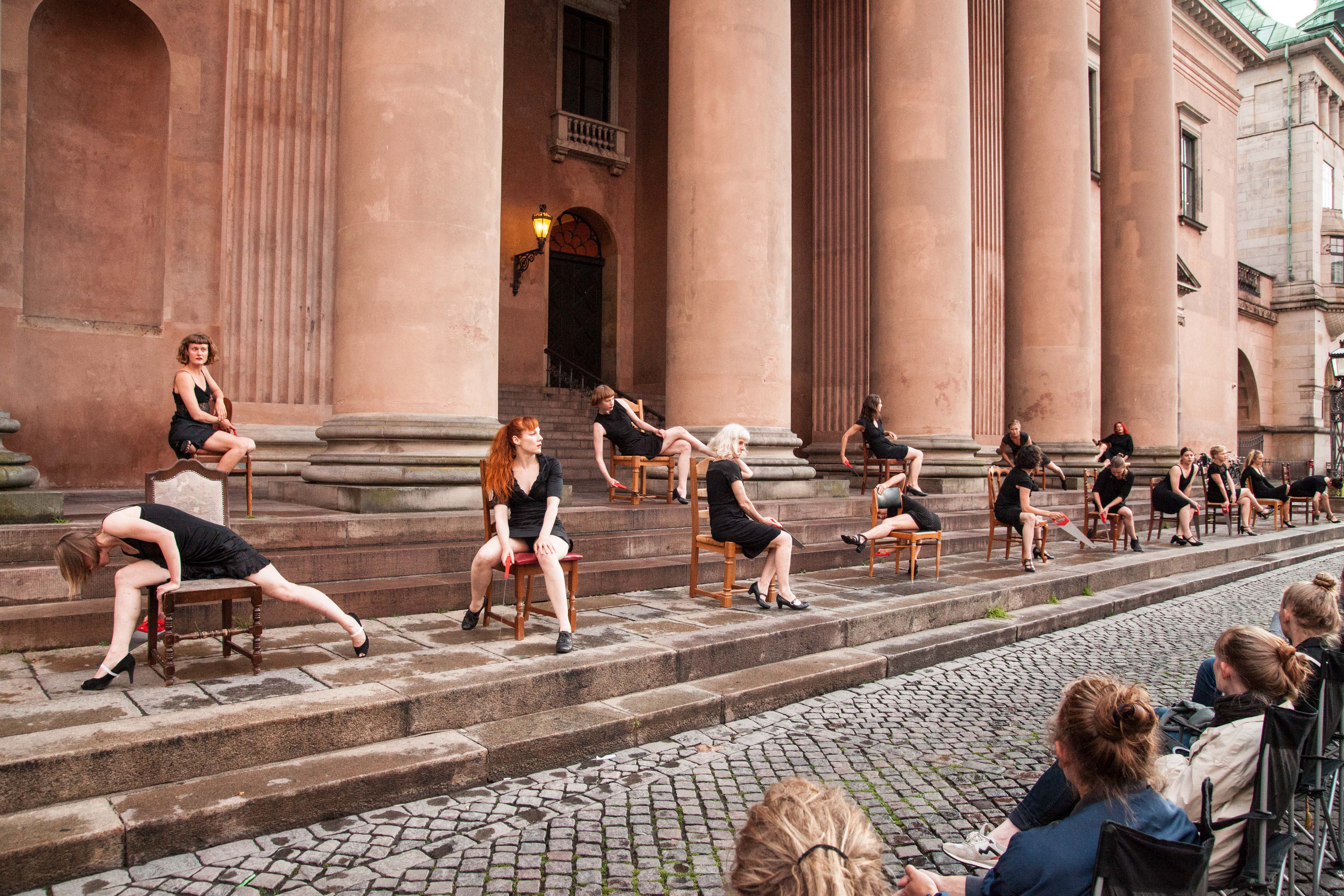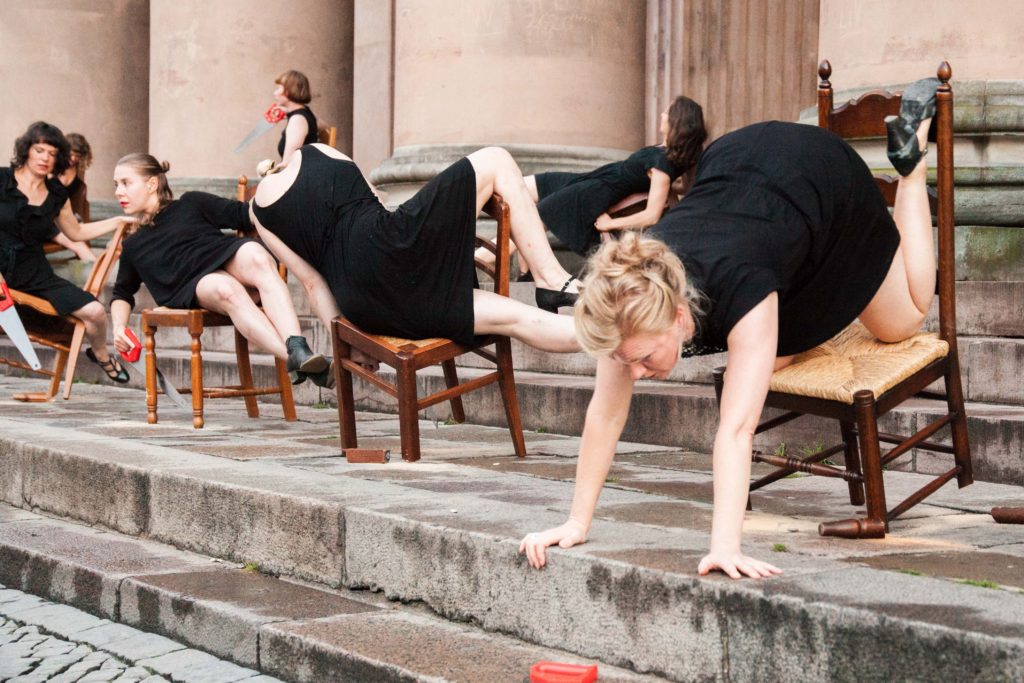 ★★★★★ "What a manifold and meaningful piece it proves – without doubt one of the most gripping and visceral things I have seen." What's on Stage
"To describe this work as hypnotic isn't enough – the state it induces is one of intense engagement with its presentness… It is the feeling of a breath held for 50 minutes, all in the audience leaning forward, alert to every movement." Real Time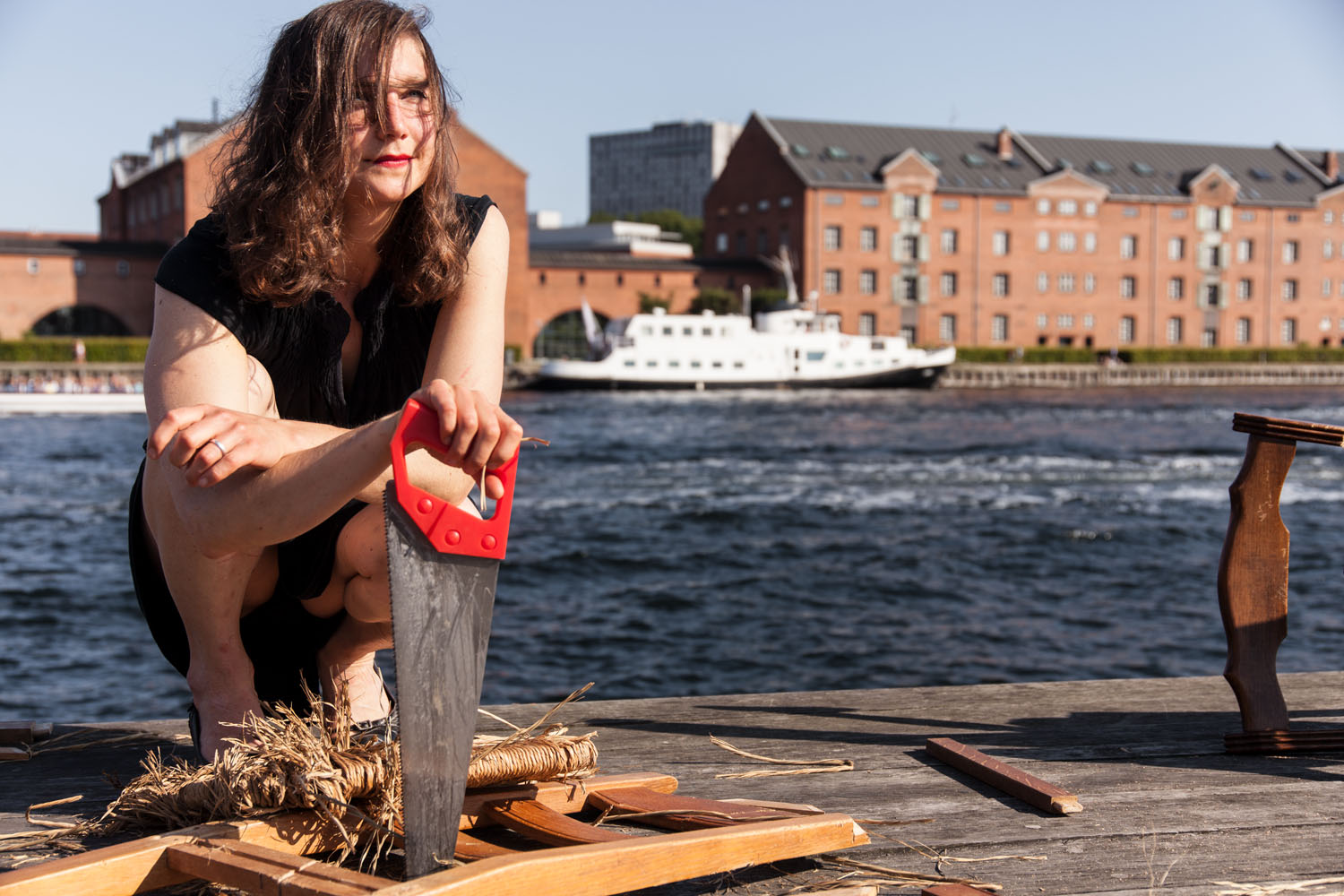 Duration 45 min.
Credits
By: Leen Dewilde
With: Annika Kompart, Antoinette Helbing, Nanna Jensen, Carina Raffel, Marie Lykkemark Simonsen, Oriane Paras, Tilda le Grand, Sara Grotenfelt, Lisbeth Sonne Andersen, Tove Vestmø, Karin Bergman, Leen Dewilde, Sofie Vandestede, Lisa Osborne Kendall, Rachel Sophie Piekarczyk, Caroline D'Haese
Artistic director: Mole Wetherell
Photo: Maja Nydal Eriksen