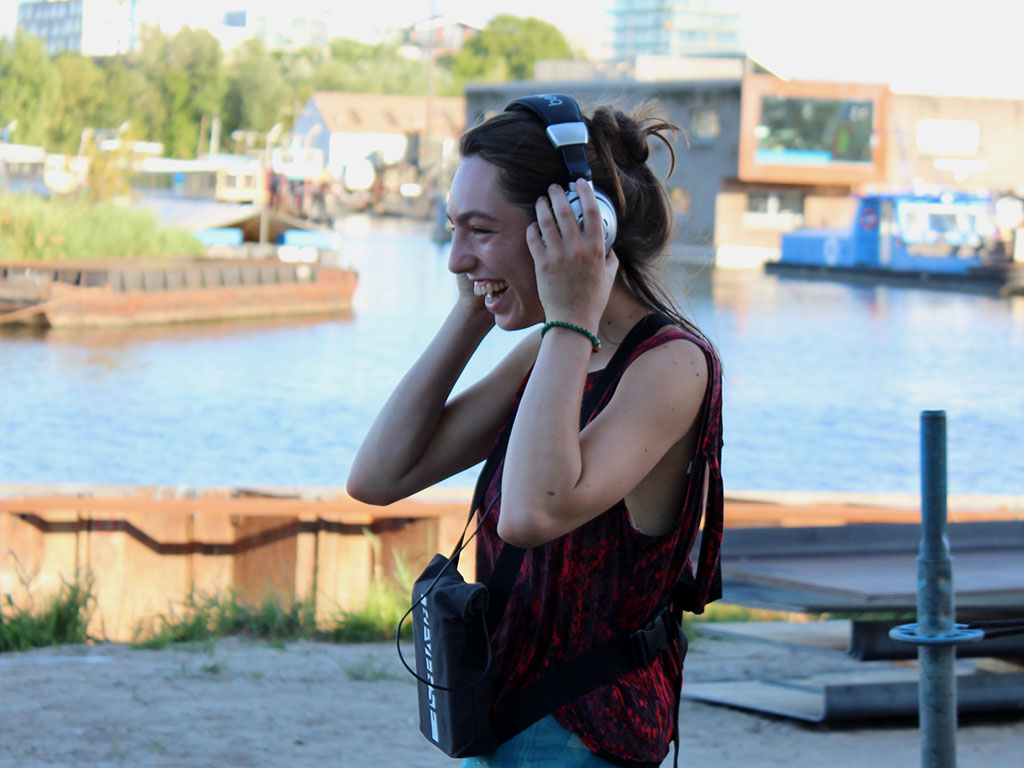 Volunteer for Reverse by Johannes Bellinkx
20 VOLUNTEERS – DATE/TIME
Sat. 29 June – 10.30-17.00/17.30
Sun. 30 June – 10.30-17.00/17.30
Tues. 2 July – 11.30-17.00/17.30
Wed. 3 July – 11.30-17.00/17.30
Thurs. 4 July – 11.30-17.00/17.30
Fri. 5 July – 11.30-17.00/17.30
Sat. 6 July – 10.30-17.00/17.30
Sun. 7 July – 10.30-17.00/17.30
Reverse is an individual backwards audio walk with departure for a new audience every 3 min. The route starts at Israels Plads and goes through Torvehallerne, crossing Frederiksborggade and Gothersgade, going through Sct. Andreas Church, Copenhagen University, the Botanical Gardens and the Palm House. The walk lasts approx. 90 min. and finishes in the Botanical Gardens.
Reverse is a very exclusive walk. Along the route we need a total of 25 guards/guides, who gently and discretely help and guide audiences across the street, up and down stairs, through the Palm House, etc. We will try to organize a 'changing of the guards', so everybody gets the possibility to be a guard in the Botanical Gardens.
You do not talk to the participants, but will get precise instructions from the artist on how to guide the participants. Language is not an issue. It is fine if you only speak Danish or English.
Reverse takes place outdoors in the city, which means that you have to be prepared for all kinds of weather. Please bring a small backpack for your food and beverages.
It is of course an advantage if you are able to join us for more days.
You will get a sandwich and beverages.
You will get a t-shirt.
If you take min. 4 shifts, you will get a gift voucher for Magasin worth DKK 500.
You will work together with international artists, you will meet many audiences and people along the route, and your help and cooperation is essential to giving a very special and fantastic artistic experience to the Reverse-participants.
You will get invitations for Metropolis performances throughout the summer.
Are you interested in volunteering or want more info, please contact Anne Gregersen at ag@kit.dk / +45 33 15 15 64 (weekdays / daytime).
NB! We also need volunteers for the artistic fun fair STUDIO CITÉ. Read more here.