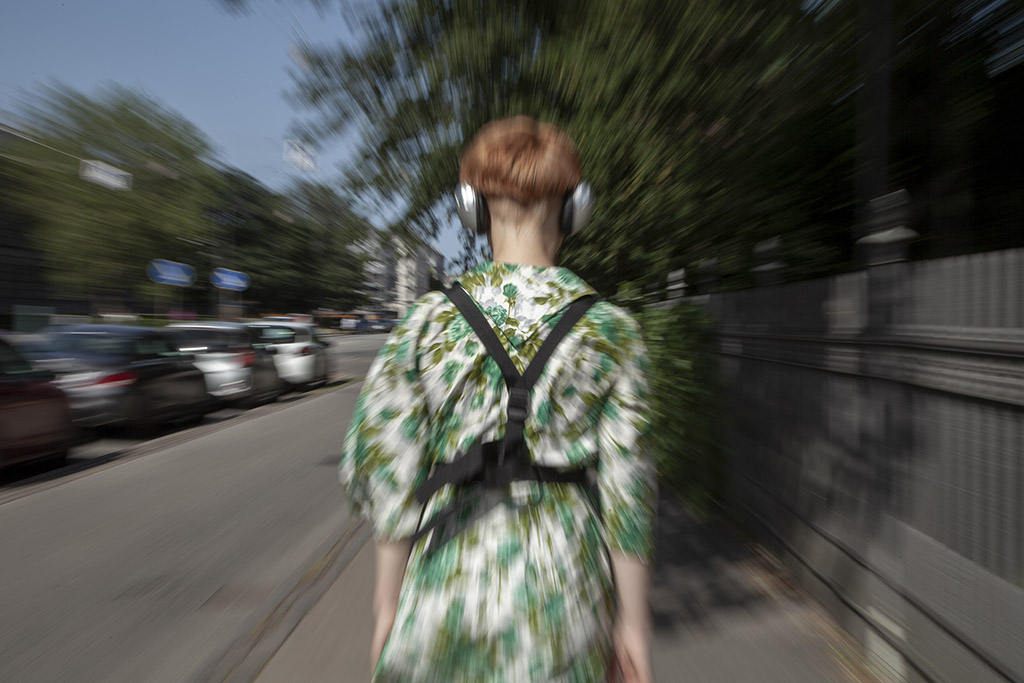 REVERSE – Johannes Bellinkx
Turn around, and embark on a backwards audiowalk through the city
DATO 29 June-7 July (except 1 July)
Departure weekdays 12-16 hrs / weekend 11-16 hrs – individual departure each 3 min.
MEETING PLACE Israels Plads, towards Ørstedsparken, Cph. K
TICKET DKK 45
Are you always on your way forward? Always with the next goal in mind? What if you turned around for a moment? Literally speaking.
Like a mentalist, Dutch artist Johannes Bellinkx manipulates our perception of time and reality and makes us take a step backwards in order to move forward. He invites us to turn our backs on everything familiar to wander backwards through the city. Enveloped by an audio montage, we step out of our comfort zones and into a city we no longer recognise.
Inspired by Asian and African cultures that do not perceive time linearly – where past and future do not exist – REVERSE gets us to question what it means to our lives if the goal we constantly pursue does not exist? If everything is right now and right here all at once?
WALKING BACKWARDS…
…is a concentrated, physical experience, where attention loses its focus, and the world turns into a widescreen. If you dare surrender, you see how something as simple as turning an everyday action around – walking backwards instead of forward – gives you brand new perspectives on your surroundings.
The route is marked and you are in safe hands. There is no need to look over the shoulder. A hypnotic sound image composed of city sounds accompanies you and is activated as you move. The sounds magnify and shift reality, and you must surrender yourself to the unknown and the unexpected.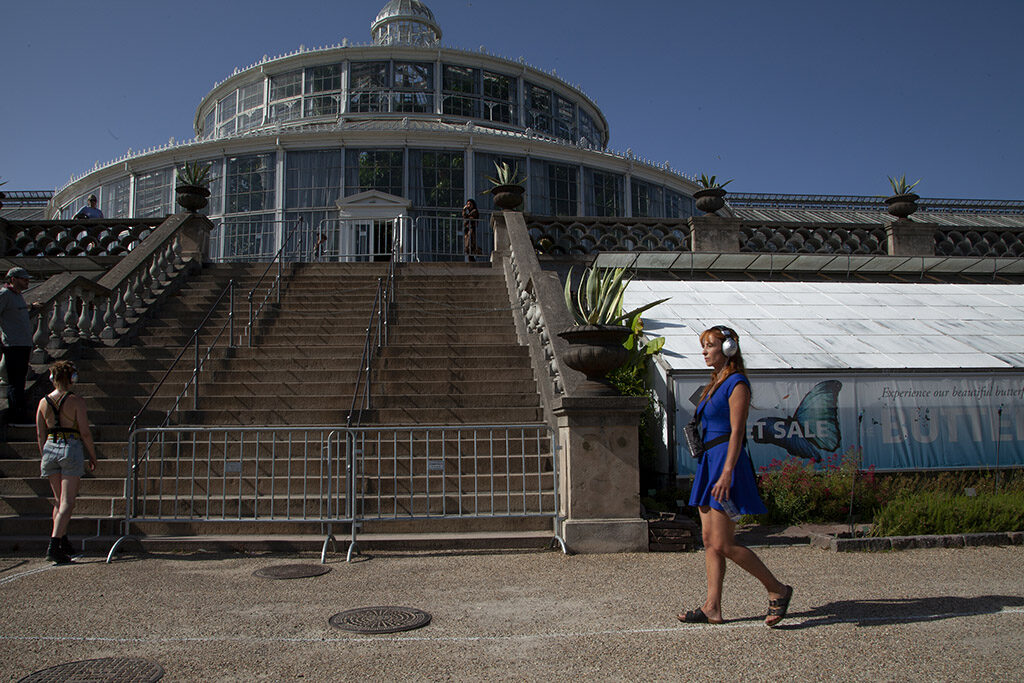 Johannes Bellinkx was in Copenhagen during Metropolis 2017 with the binocular installation FRAMING, which focused the audience's gaze on carefully selected details in urban life. REVERSE does the exact opposite by opening the vision, the world and the mind. The route takes us through playgrounds, markets, church rooms, cellars, exotic gardens and art installations, and we see and feel the city as if for the first time.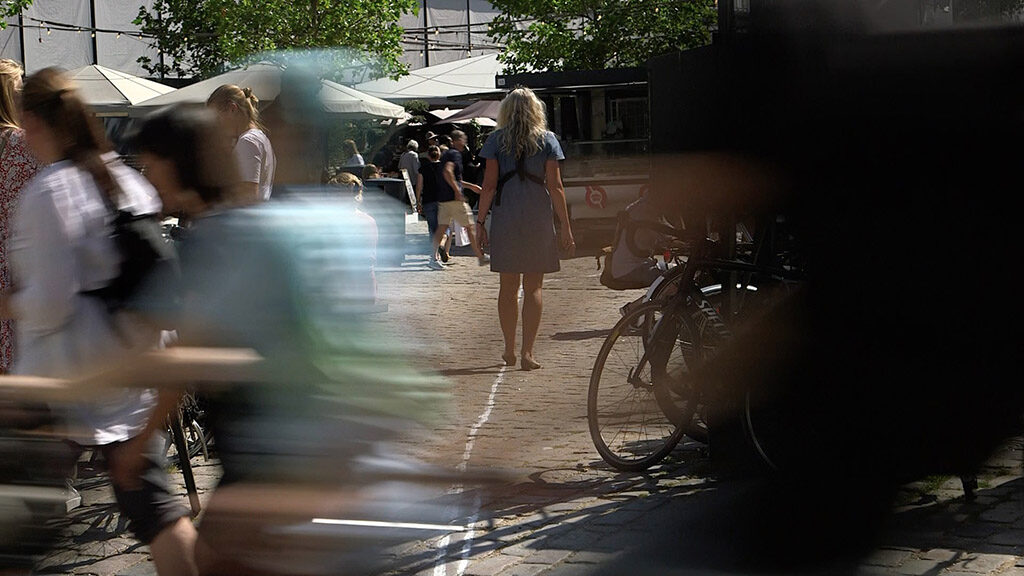 ABOUT JOHANNES BELLINKX
Johannes Bellinkx belongs to the younger generation of Dutch artists who mark themselves internationally with their brand of live staging of everyday life. He is originally a social geographer, but later graduated from Amsterdam's Theatre School, renowned for its visual/scenographic approach to performing arts.
Johannes' work is interdisciplinary and is based on research in the public domain. He usually uses a radical concept related to topics that are important to our way of perceiving. He loves to challenge his audience by expanding our ability to sense and make us create our own stories.
In 2015, he was named promising talent by the Amsterdam Art Foundation. With FRAMING and REVERSE he has reached beyond the Dutch borders and performs at festivals in Europe, among others as selected artist of the network In Situ – European platform for artistic creation in public space.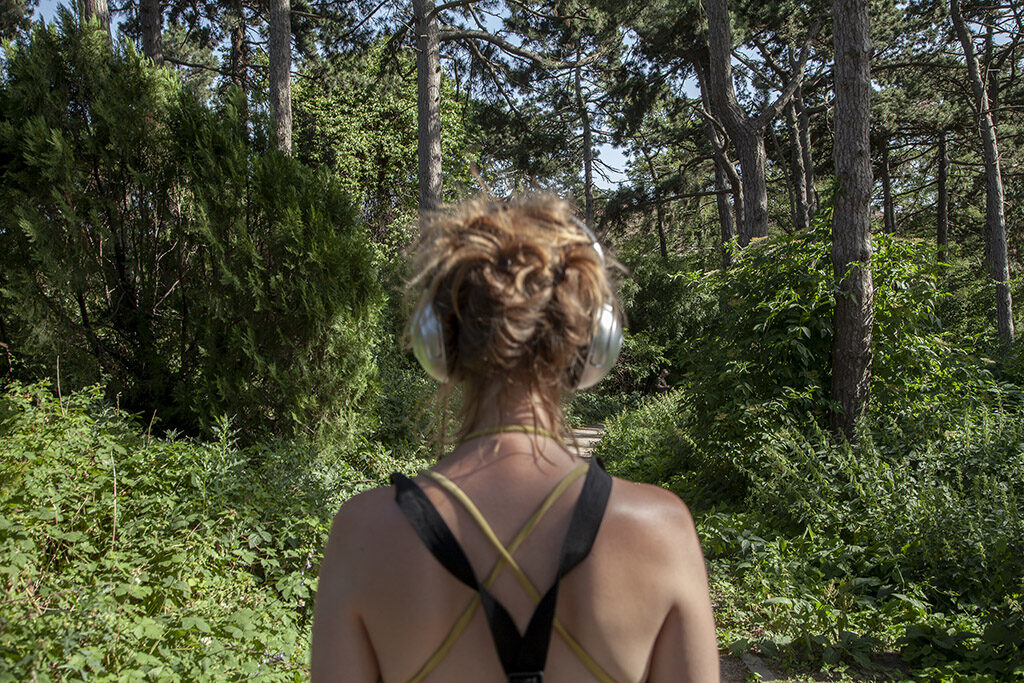 REVIEW
"On the route I became nauseous. Your normal perception and space orientation are challenged. The mere fact that the more you walk, the smaller and more distant the target of your vision becomes. Usually it's the exact opposite, but only now do I think of that. What does it do to my vision of the future that I move with my back to it? Is the past clearer because I see it disappear? Is the connection between time and direction just an illusion? (…)
In all its simplicity, the backwards city walk took on an existential character as the city's well-known places opened up from an unknown perspective. Physically, for the first time, I noticed the truth that walking is a controlled falling movement. I had a constant urge to lean back, and the white line between my feet seemed to suck me towards an end point, 'back' to the future. There, at the top of the Observatory in the Botanical Gardens, I could let myself fall back on a bed that rose to the sky: thunderstruck."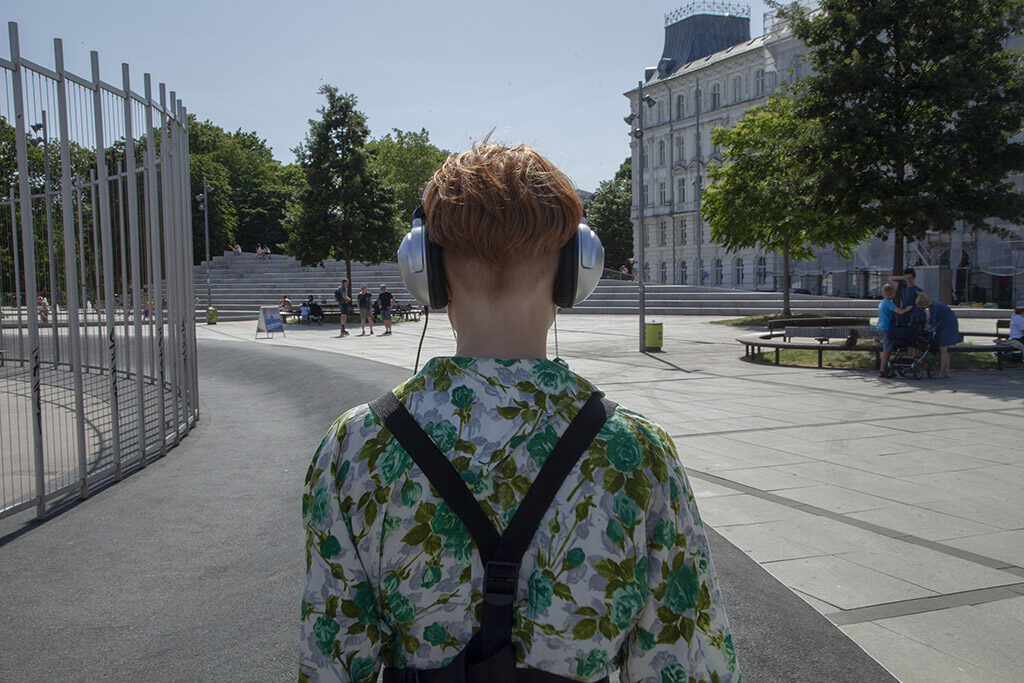 Duration: 90 min.
Recommended from 8 years
Ticket: Individual departure each 3 min. The ticket is valid for an interval of half an hour, which means that there may be waiting time before your departure. Ticket price covers entrance to a museum.
CREDITS
Concept & direction: Johannes Bellinkx
Composer: Dennis Van Tilburg
App developer: Teackele Soepboer
Installation: Thijs Wieman
Director: Eva Kijlstra
Bags: Merel Kamp
Producer: Mark Thur
Production: SoAP
Co-production: C-TAKT
Photo: Thomas Seest
With support from the Performing Arts Fund NL, the Amsterdam Fund for the Arts, Stichting NDSM Werf, Over het IJ Festival & Das Graduate School.
Reverse in Copenhagen is supported by In Situ/European Commission and is organized in collaboration with the Natural History Museum of Denmark. 
Johannes Bellinkx is a part of SoAP Maastricht – www.soapmaastricht.nl