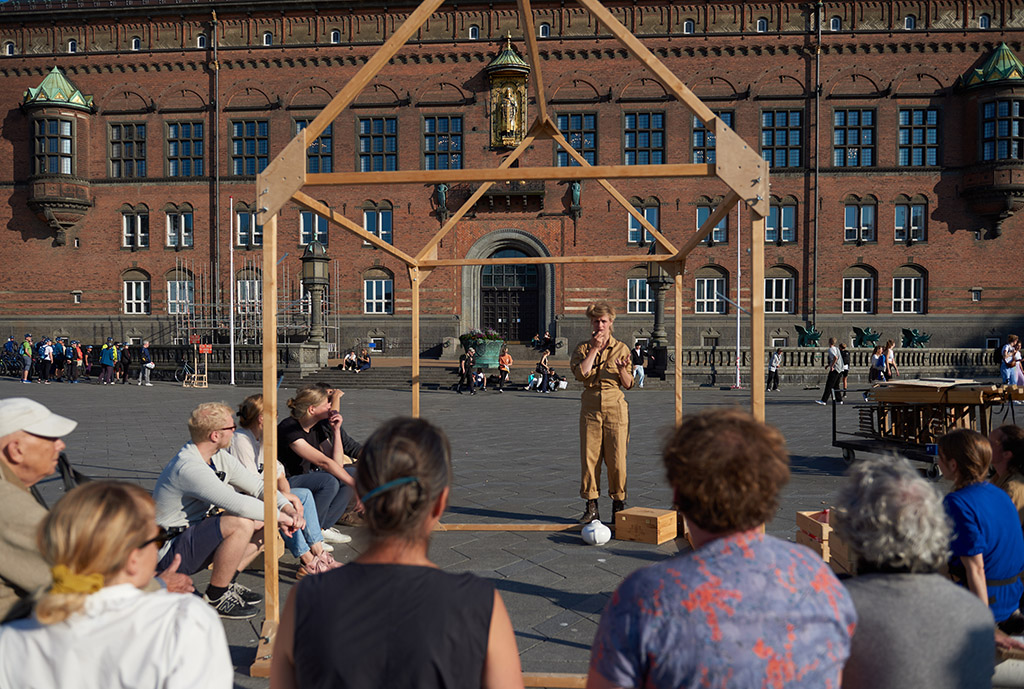 GATHERING GROUND by Salomé Mooij
A physical thought-experiment on the space that we share
DATES: 1, 2, 4, 6, 7 Sept. 17.00-19.00h
PLACE: Copenhagen Townhall Square
FREE – registration here due to limited amount of places
Salomé Mooij invites us to try and fit the entire Earth into Copenhagen Town Hall Square.
She asks us to imagine the world without nation states – a re-mapping of the world from the landscapes it consists of. What is our Earth made of at this moment, and how could we imagine the world might be?
In this downscaled reality, we are invited as hands-on cartographers of the actual and the possible. Equipped with our own body, binoculars, ladders, and handmade carts from recycled material found in containers throughout the city, we set off from our base camp to make a giant sand drawing. A drawing of the world at the scale of the individual human being.
Philosophical in our quest, analogue in our approach, playful, comic and catching in our action, we turn the square into a giant sand box for inquisitive humans. If playful activism exists, this is it.
PRACTICALITIES
Free registration: click here
Number of participants: 21 per day
Outdoor, so remember to dress according to the weather
Language: English
Recommended from 12 years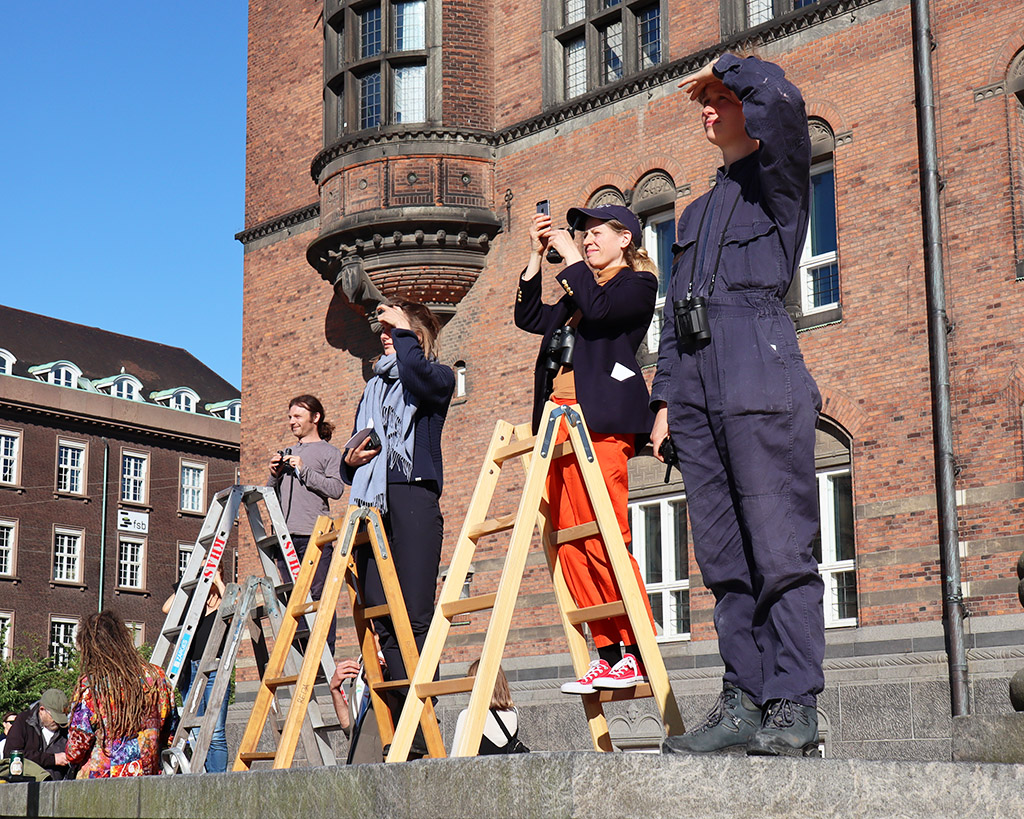 Gathering Ground is a work by Salomé Mooij in collaboration with Marie Groothof, Marieke Breyne, Mikkel Mallow, Sebastiaan van Kints (scenography), Germen Roding (research), Lotte Stek (material advice) and Julien McHardy (concept advice).
Thanks to Copenhagen Townhall Square, The City of Copenhagen, and Vera Maeder
Production: SoAP Maastricht
Co-production: Metropolis, C-Takt and WPZimmer

Supported by Performing Arts Fund NL and In Situ/Creative Europe