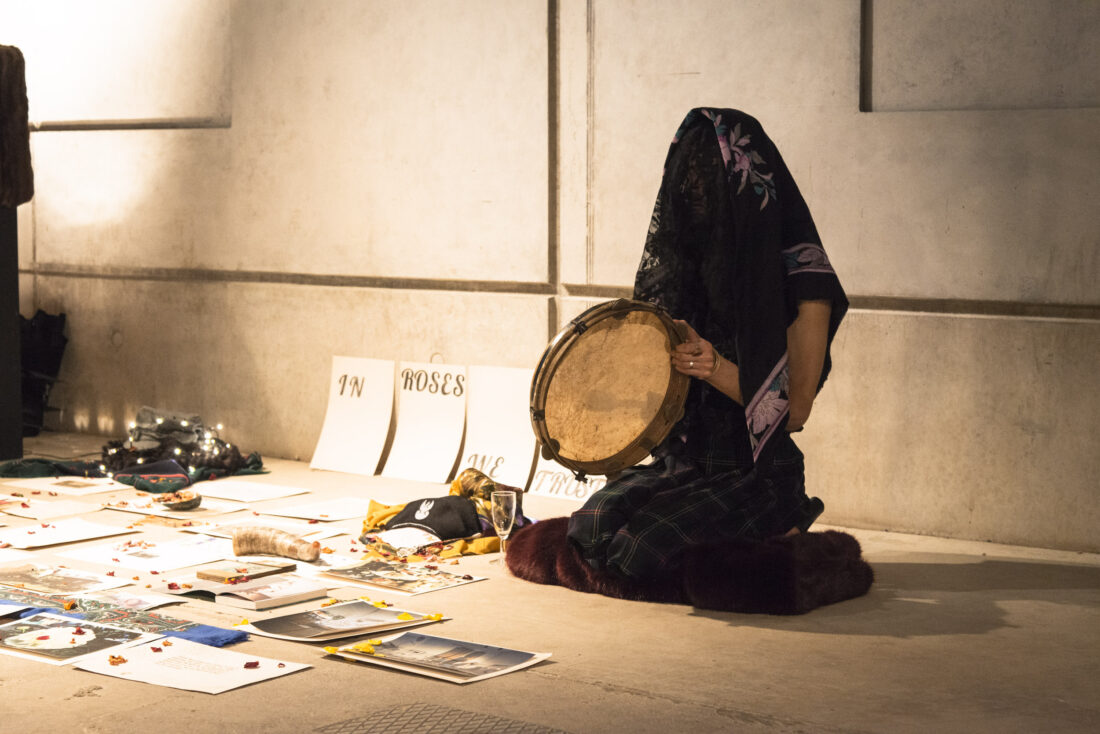 22. maj: Valentine Tanz
TID: 22. maj kl. 10.00-22.00
STARTSTED: Hillerødgade, København N
KATEGORI: Danser
Live-stream hver hele time på www.facebook.com/walkingcopenhagen
THE WITCHING
The figure of the witch is a key element in my performance practice. The witch is a non-human being with supernatural powers, someone that has the power to transform and whose identity never ceases to be fluid. The witch has always questioned the reality of patriarchy.
In this performance practice I will walk through the city of Copenhagen and choreograph rituals and spaces for poetic reflection. 22 May is a day of Saint Rita, who is the patron of the impossible celebrated in the catholic church with roses and prayers.
Queering the space of spirituality as well as the public space will unveil the unspoken poetics and call for radical care. I will be mapping the tensions of public and private, calling for collective mourning and connecting realms of magic and politics.
DOKUMENTATION 22. MAJ
FILM
KL. 10
KL. 11
KL. 12
KL. 13
KL. 14
KL. 15
KL. 16
KL. 17
KL. 18
KL. 19
KL. 20
KL. 21
KL. 22
KL. 23
ABOUT THE ARTIST
Valentine Tanz / Vala T. Foltyn is a poetic choreographer, post_trans_witch, performance artist. She is the founder and curator of Lamella – the House of Queer Arts and Krakow Art House. She graduated from Shahar Dor's Artness – Home and School for Movement (Israel) and Performers House (Denmark). She studied anatomy and philosophy of dance under Anna Halprin in California. She also graduated in cultural anthropology at the Jagiellonian University in Krakow. Based in Copenhagen since 2019.
In the coming year, she will carry a research on archives queering and witchcraft at Malmo Art Academy as part of the Fine Arts programme in Artistic Research. In 2018, she was running a political campaign to become the mayor of the city of Kraków as gender non-binary person. In 2019 she fled to Copenhagen due to violence against LGTBQ people in Poland.
Recent works have been shown in numerous international contexts, including Bergen Assembly, Museum of Contemporary Art in Warsaw, Shelter Festival in Helsinki, XXI Festiwal Sztuki Interakcje Poland, Salzburg and Stuttgart Strike Gently Away, Arsenał Gallery in Poznań, Body Landscapes Performance Art Festival in Copenhagen, Queer Bcademy at Kampnagel in Hamburg.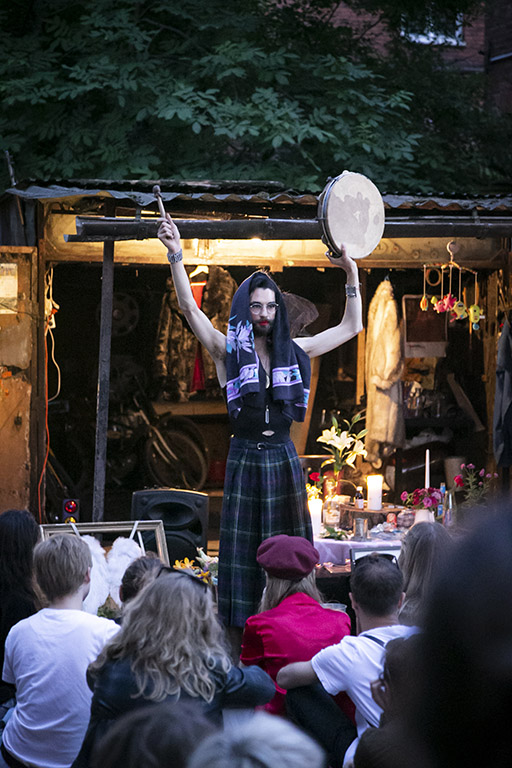 Photo: Florian Model / Dara Bram / Stan Barański