27. juni: Sensuous City Explorations
TID: 27. juni kl. 12.00-24.00
STARTSTED: Refshaleøen
KATEGORI: Performancekunstnere
Live-stream hver hele time på www.facebook.com/walkingcopenhagen
11 performance artists will take turn in guiding us through Copenhagen on a deep, sensuous journey exploring the poetic layers of the city.
The artists Agnes Grelinger, Annika Kompart, Helene Sally, Ingrid Einarsson, Louisa Aisin, Maja Dalsgaard Ejrnæs, Marieke Breyne, Nathalia Fleron, Oriane Paras, Sara Vilardo, and Tania Henneberg are part of the residency Sensuous City, preparing for a performance by Sisters Hope for Metropolis 2021. They are spending two weeks immersed in mapping, walking, discovering and creating visions of the city of the future – a city with room for poetry, beauty, healing and the sensuous aspects of existence.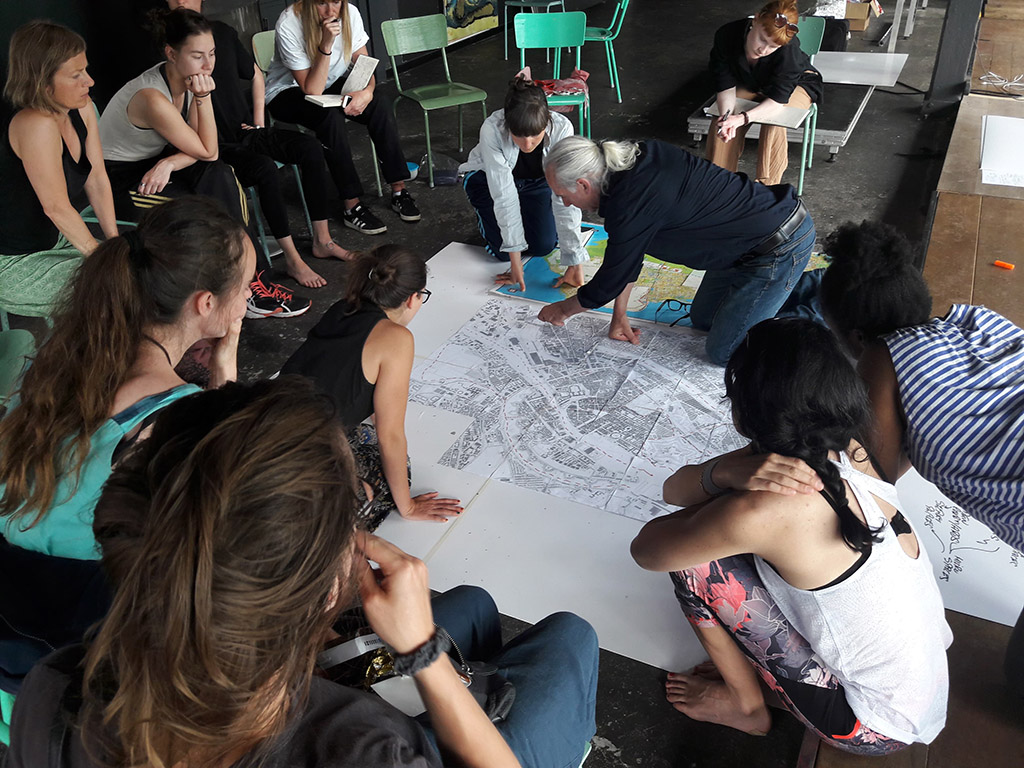 Their shared 12-hour walk will reveal their findings and bring us closer to the tactile and the aesthetic dimensions of Copenhagen as part of their ongoing research.
DOKUMENTATION 27. JUNI
FILM
KL. 12.00
KL. 13.00 – INVITATION
KL. 14.00 – THE SHAMAN
KL. 15.00 – THE HEALER
KL. 16.00 – THE WHISPER
KL. 17.00 – THE UNNAMED
KL. 18.00 – THE OLD SOUL
KL. 19.00 – IMAGE OF THE HANGED MAN
KL. 20.00 – PASSION
KL. 21.00 – WOMAN
KL. 22.00 – TIMER
KL. 23.00 – FLOW
KL. 24.00
Photo 1: Diana Lindhardt