MIETTES – Rémi Luchez

We regret to cancel the show Miettes due to sudden death in the artist's immediate family. If you hold a ticket to the show, please contact us at info@kit.dk or tel. 3315 1564 to get a refund or exchange other tickets.
WHEN

22 Aug. 19 hrs. and 23 & 24 Aug. 16 hrs.
WHERE Carlsbergs Akademihave (by Dansehallerne) | show map
TICKET 135 kr / youth 75 kr

Miettes is back to basics – a return to the essence of contemporary circus, when Rémi Luchez creates art with the simplest of means. He's been busy travelling all over France – on bike – but now he finally plants his poles and his tightrope, made out of steel, under the green trees of the secret Carlsberg garden.

There's only room for a limited number of spectators. It's the extraordinary and exclusive meeting with an artist who insists on being close to his audience in order to give them a rare experience. With the brilliance of the tightrope walker and the fallibility of the clown – the breathtakingly eminence and the irresistibly comical – and with the audience as the main player, he creates a true circus gem. In all its unique simplicity.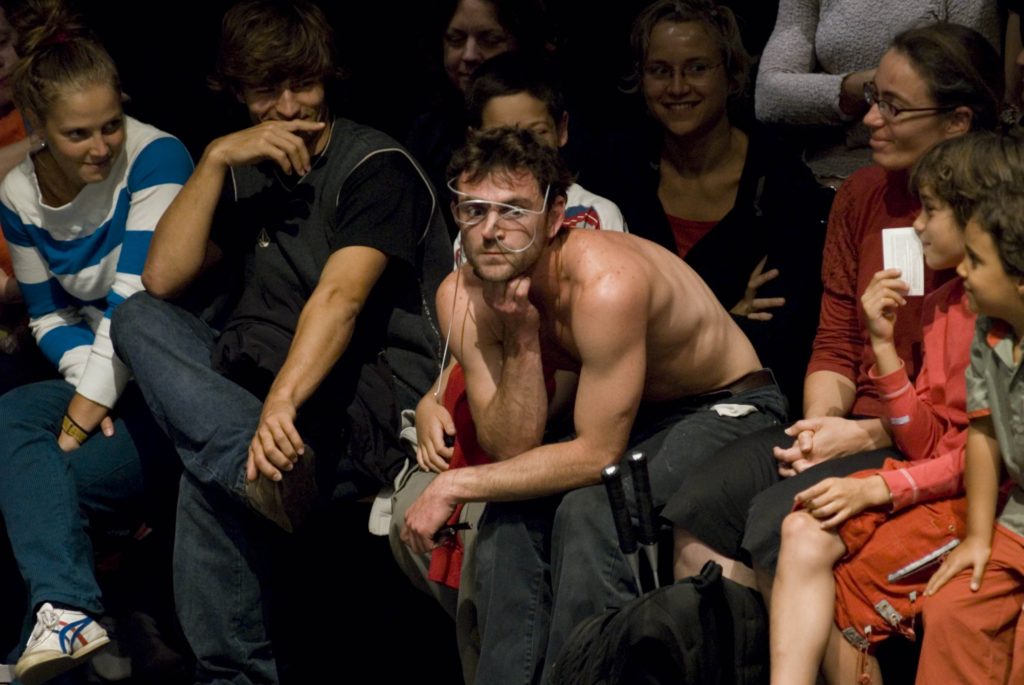 DURATION 60 min.
AGE from 6 years

CREDITS:
By & with: Rémi Luchez
Co-direction: Pierre Déraux
Light design: Hervé Gary
Produced by: Compagnie Pré-O-Ccupé
Coproduced by: Le Manège, scène nationale de Reims; Le Carré Magique, scène conventionnée de Lannion-Trégor; Open-Arts – Théâtre Le Quai, Angers
Supported by: Jeunes Talents Cirque Europe 2008; Conseil Général des Yvelines; La Merise de Trappes, Créat'Yve, réseau de Théâtres en Yvelines; le Théâtre de Villepreux; la Ville de Sainte Tulle; La Cascade, Maison des arts, du clown et du cirque de Bourg Saint Andéol; Le Sirque – Pôle Cirque de Nexon en Limousin; La Salamandre de Vitry-le-François
Specials thanks to the association Karlingue and the families Harrivel, Déaux and Sauzay
PHOTO: Milan Szypura