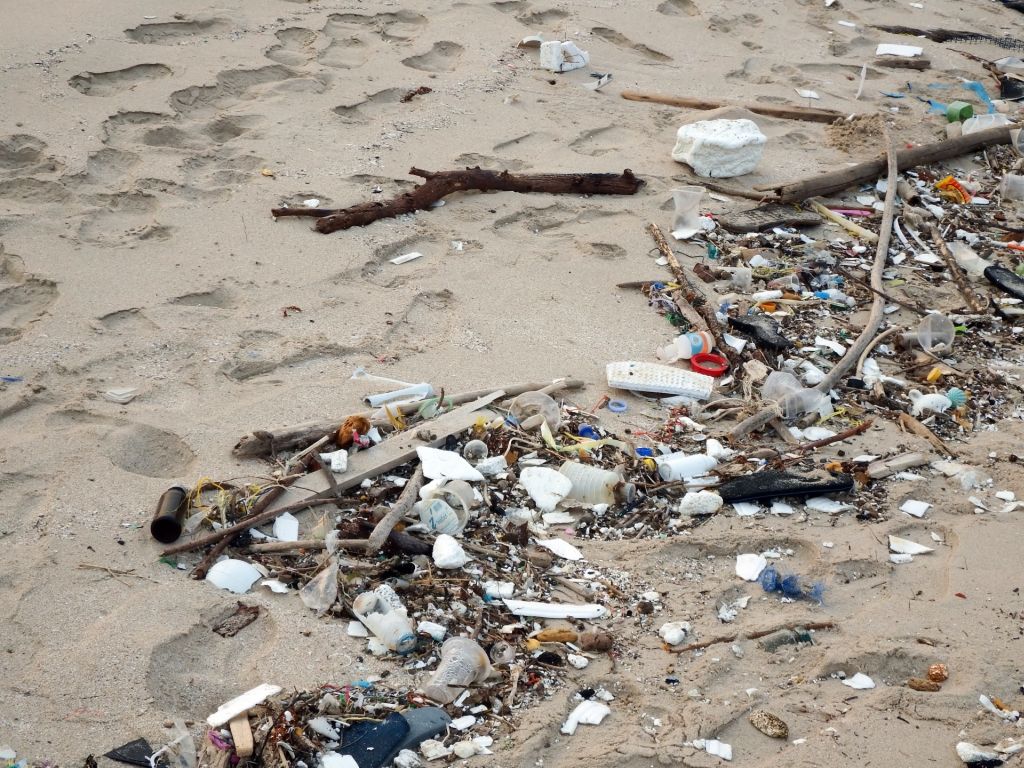 20. juni: Annelie Grimwade Olofsson / Walking Landscapes Bornholm
TIME: June 20th kl. 08 am. – 8 pm.
RUTE: Bobbe Å. Via: Gudhjem, Melsted, Kobbe Å, Baltic Sea Glass, Randkløve, Haralds Havn, Bølshavn, Høl Strand, Listed Havn, Svaneke havn. Slut: Årsdale Havn
CATEGORY: Artist, activist and designer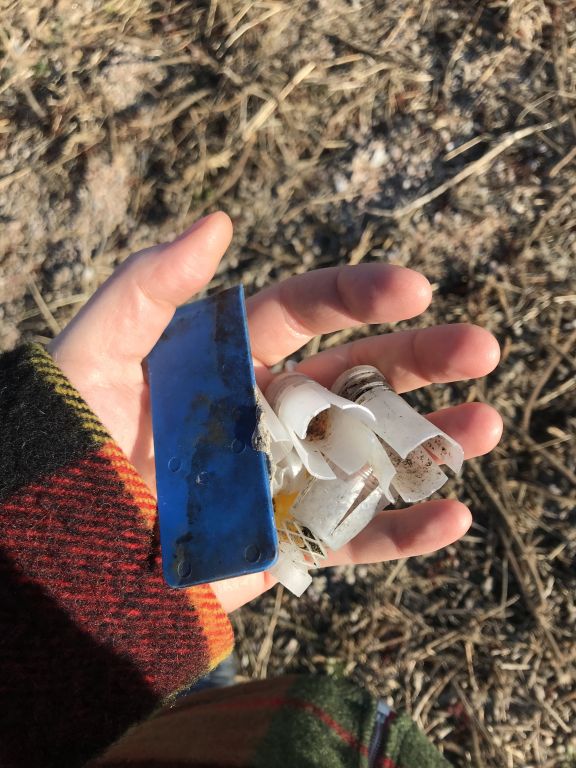 DRIFTING MATTER – THE ONTOLOGY OF PLASTIC 
What might we learn from observing ocean debris? Drifting is a project which ponders over this question as Annelie Grimwade Olofsson seeks to understand the many facets of plastic pollution.
As part of Walking Landscapes she'll carry a sculpture made from ocean plastic, gathering plastic as she moves through the landscape for 12 hours. Each hour Annelie Grimwade Olofsson will share information regarding plastic pollution and reflections drawn in conclusion on what she has learned from seeking out, exploring, researching, creating and engaging with plastic pollution on the coastlines of Bornholm.
The primary inspiration of the project is the discovery of Plastiglomerates in 2014, an anthropocene  hybrid material, which occurs when ocean plastic melts and amalgamates with sand and other materials. Every piece of plastic ever made still exists, over 300 million tons of plastic are produced every year, and less than 9% of all plastic ever made has been recycled. So where does it all go? Unfortunately, drifting plastic, which isn't being incinerated or disposed of in landfills, eventually ends up in the ocean. Earth is an aquatic planet, so anything harming the ocean will in tern effect Earths entire ecosystem. However horrifying this might seem, it does show us how undeniably interconnected we all are.
As a material driven maker Annelie is more concerned with what materials does, expresses and what it can make us do, as supposed to what it is. Materials can elicit meaningful experiences above and beyond utilitarian assessment, and art objects serve to tell a part of that story, which is one of the reasons why an experimental practice is an essential part of crafting and imagining sustainable futures.
Annelie Grimwade Olofsson see's Walking Landscapes as a tool for reflecting and re-imagining future possibilities, her primary objective being; to spread knowledge, create awareness, and challenge rigid belief systems regarding material value and plastic pollution.
ABOUT THE ARTIST
Annelie Grimwade Olofsson graduated with a Bachelor in design from KADK Bornholm in 2019, and she still lives and works on the island. Olofsson is a cross disciplinary maker exploring the correlation of industry, society and environment from a material point of view, working on the intersection of art, design and activism.
Her narrative-driven praxis focuses on notions of materiality in the Anthropcene, where she views the process of applied experimentation as a means to elicit impacting experiences and imagine future possibilities. Her inspiration is often rooted in bio-geophysical phenomenon where self-governing expressions is a recurring theme.
https://www.anneliegrimwadeolofsson.com/
CREDITS
Ida Bus