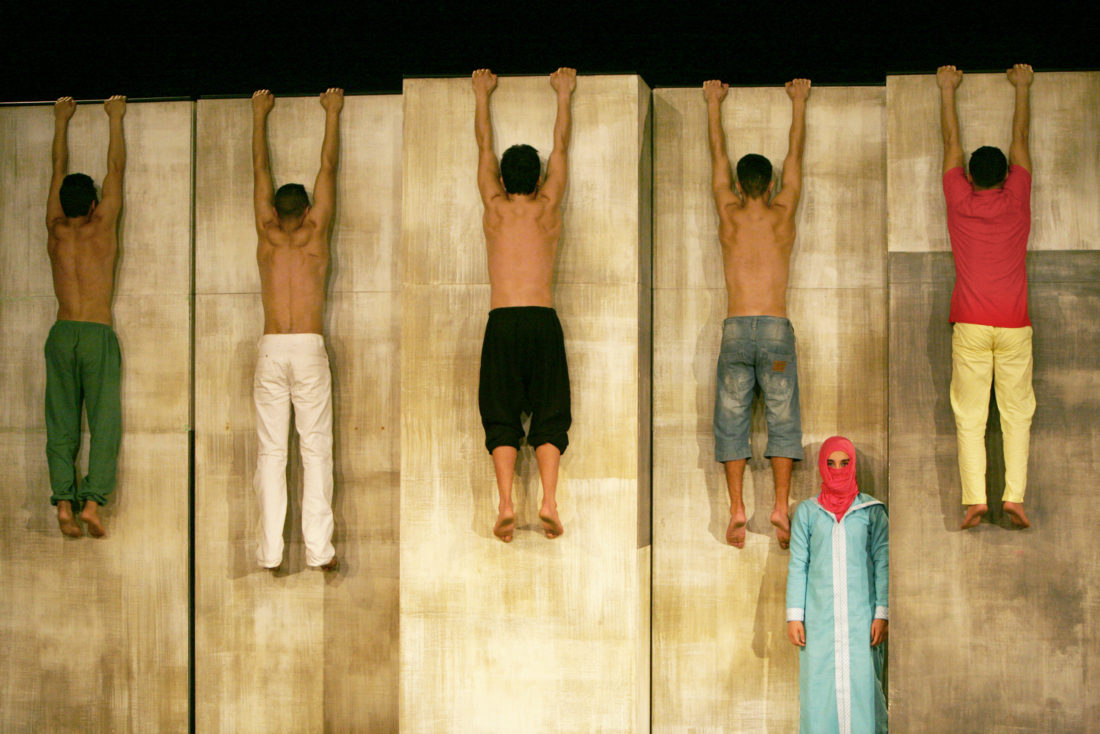 NY CIRKUS 2010
Ny Cirkus Festival 2010
6 – 31 AUGUST
JEUNES TALENTS CIRQUE EUROPE:
ROOM 100 (Croatia): C8H11NO2
CONCEPT & INTERPRETATION: Room 100: Antonia Kuzmanic, Jakov Labrovic & Davor Gazde
DIRECTION: Jakov Labrovic
MUSIC – COMPOSITION & PERFORMANCE: Davor Gazde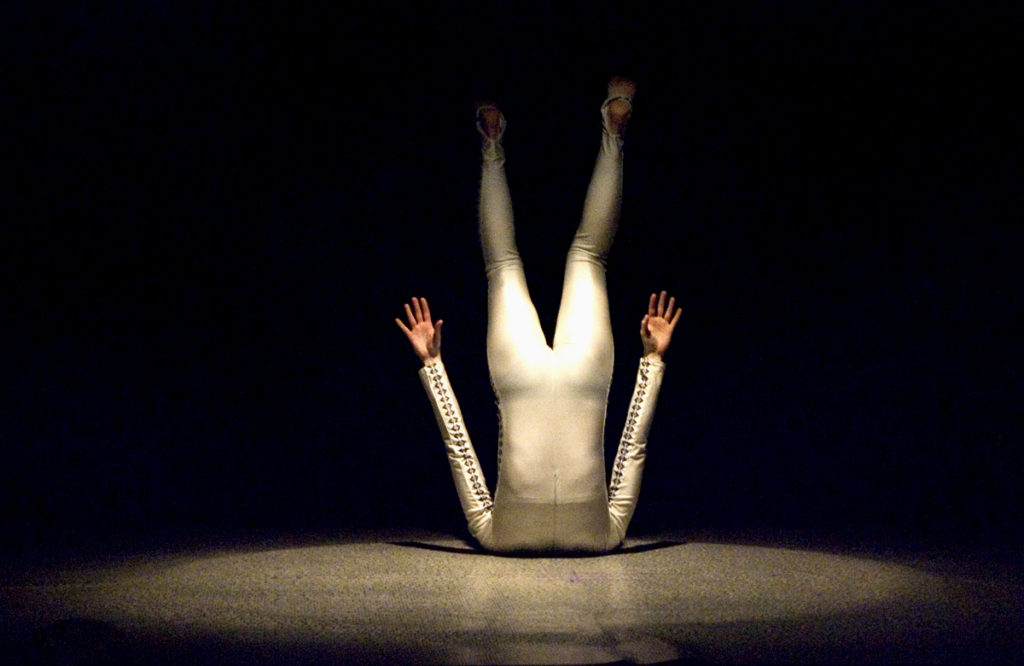 DEFRACTO (France): Circuits fermés
CREATION & INTERPRETATION: Minh Tam Kaplan (FR) & Guillaume Martinet (FR)
SCENOGRAPHY: Nelly Alegre
MUSIC & LIGHT: David Maillard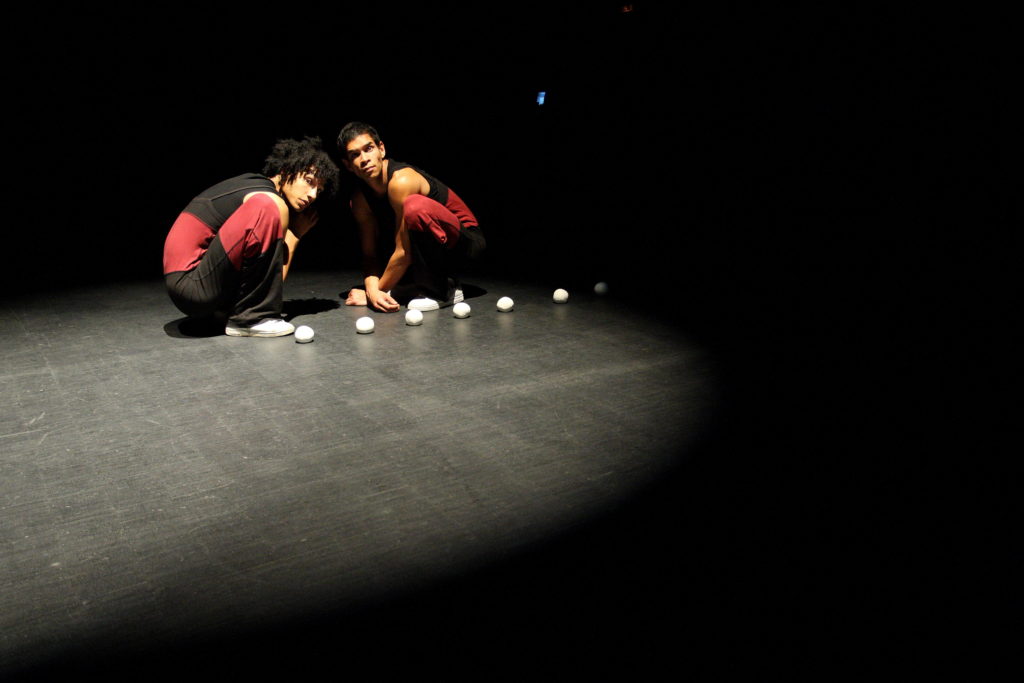 SUBLIMINATO CORP. (France/Spain): File-Tone
CONCEPTION & INTERPRETATION: Mikel Ayala (ES), Jordi Querol (ES), Lorenzo Mastropietro (IT), Maël Tebibi (FR)
TECHNICIAN: Enguerran Compan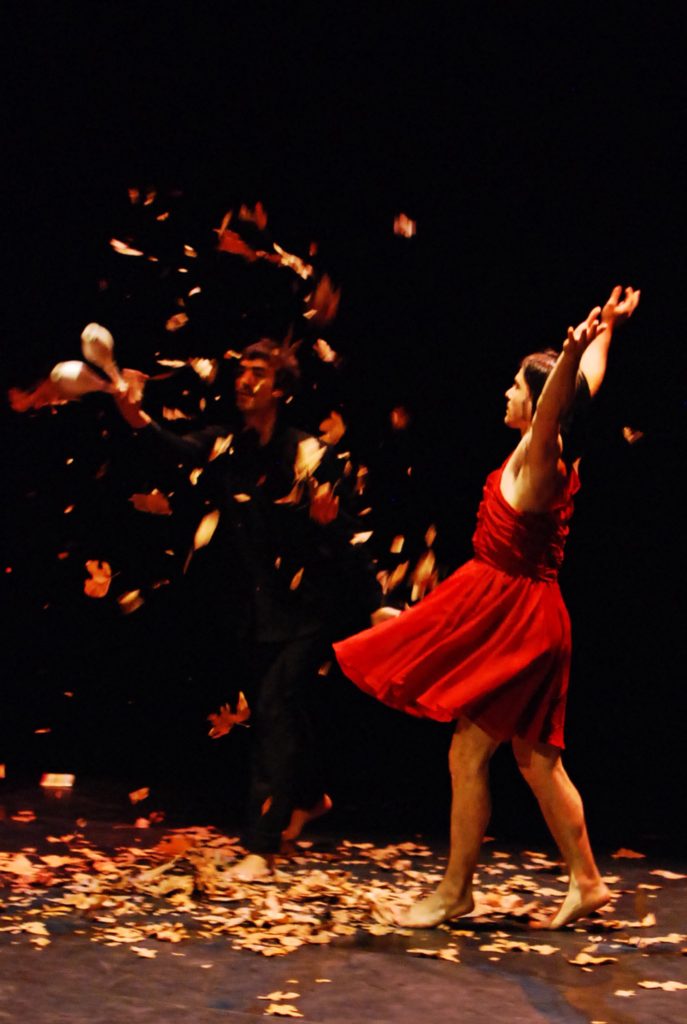 BABAFISH (Belgium): I, Mistress & Wife
CREATION & INTERPRETATION: Anke Bucher (DE), Michela Henle (CH) & Anna Nilsson (SE)
CREATION, PLAYWRIGHT AND VIDEO: Jo Ackermans (BE)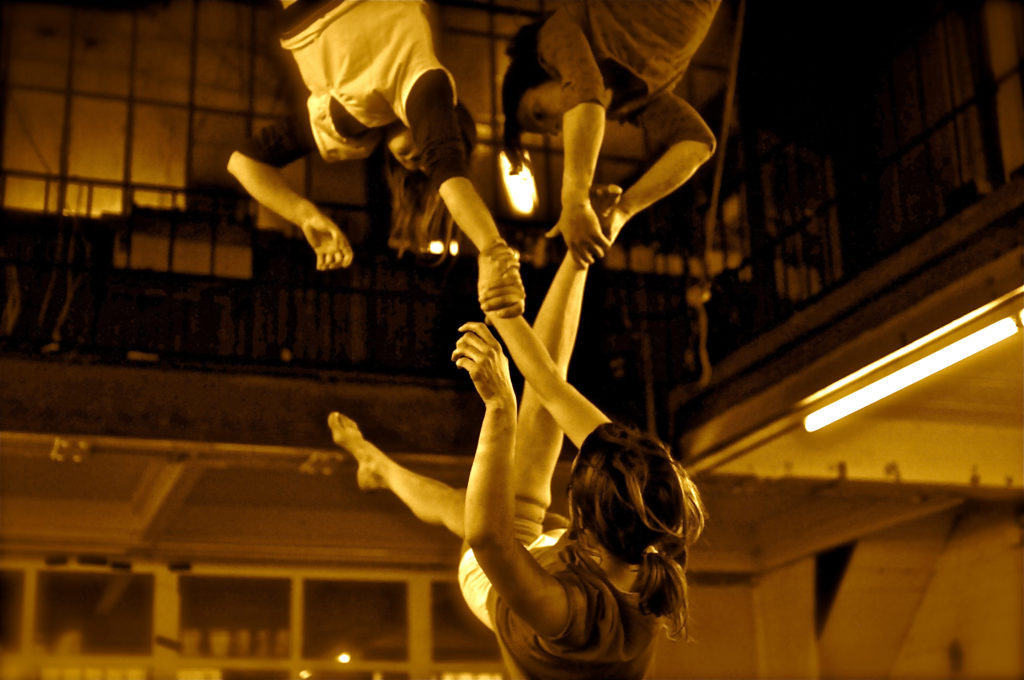 MY!LAÏKA (France): Popcorn Machine
DIRECTION: My!Laïka & Florent Bergal (FR)
CREATION: Elske Van Gelder (NL), Philine Dahlman (DE), Salvatore Fraska (IT), Eva Ordoñez Benedetteo (ES/AR)
INTERPRETATION: Philine Dahlmann, Salvatore Fraska, Eva Ordoñez Benedetteo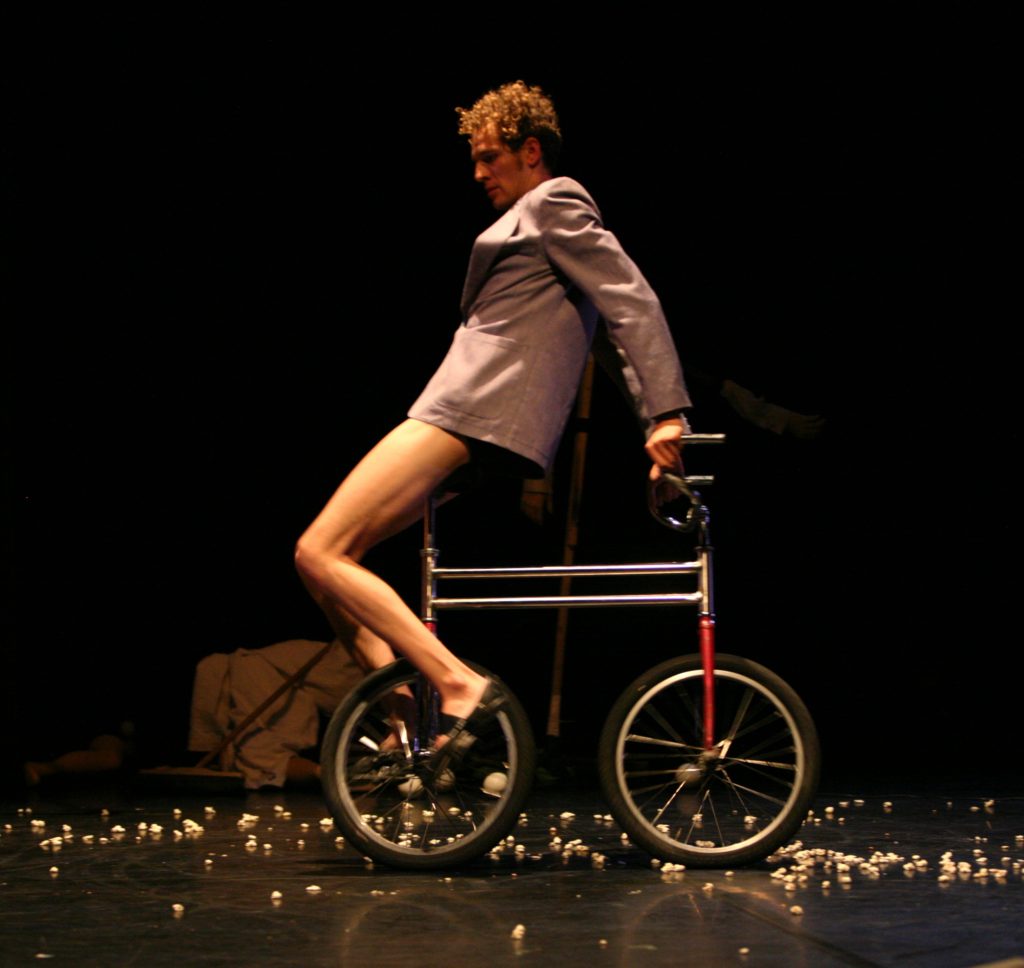 Dansehallerne, Store Carl, 6 – 8 August 2010
_____
MILLE LUNDT
DENMARK
Somewhere/Nowhere
WITH: Mille Lundt
CONCEPT: Mille Lundt og Cille Lansade
DIRECTION: Cille Lansade
SCENOGRAPHY: Sissel Romme
COMPOSER: Johan Segerberg
LIGHT DESIGN: Nuno Neto
Dansehallerne, Lille Carl, 6 – 9 August 2010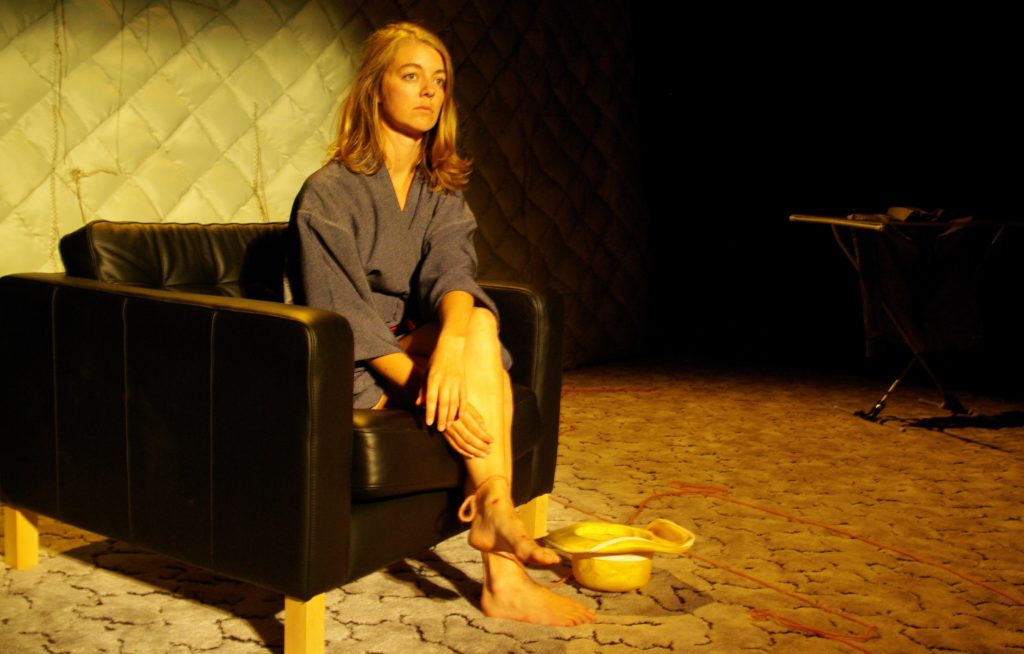 CIRQUE TROTTOLA
FRANCE
Volchok
BY & WITH: Bonaventure Gacon, Titoune & Mads Rosenbeck (DK)
MUSIC: Bastien Pelene & Thomas Barrière
Cirque Trottola's own tent at Carlsberg, 12 August – 12 September 2010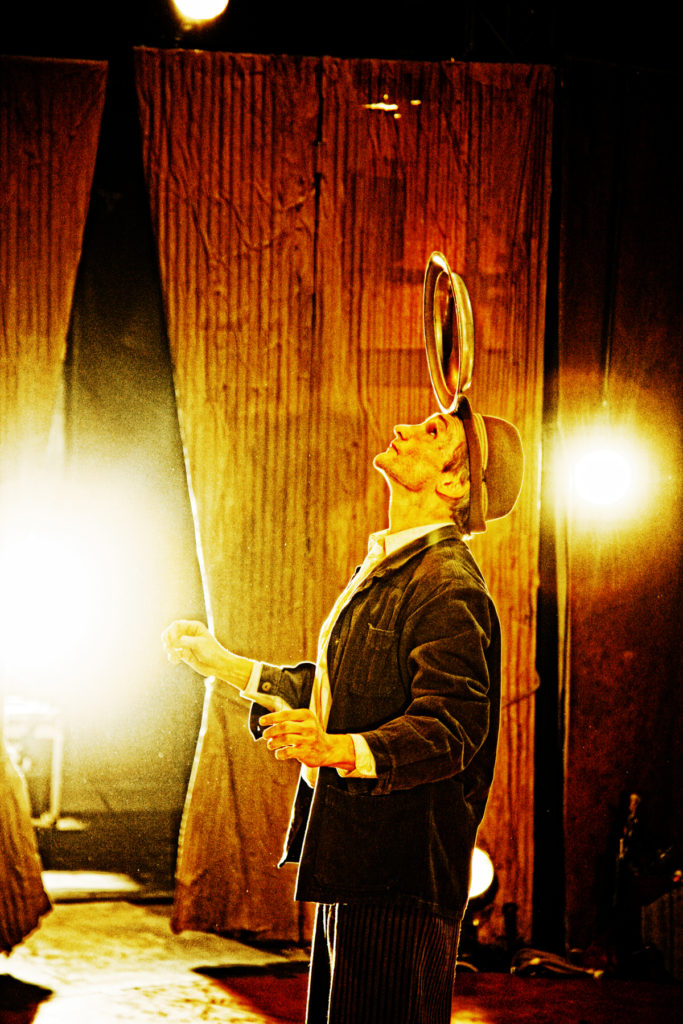 LEFEUVRE & ANDRÉ
FRANCE
Entre Serre et Jardin
BY & WITH: Didier André & Jean-Paul Lefeuvre
PRODUCTION: Atelier Lefeuvre & André and Par les Chemins
Carlsbergs Akademihave 13 August, Byparken i Ørestad 14 August, Det Kgl. Biblioteks Have 15 August 2010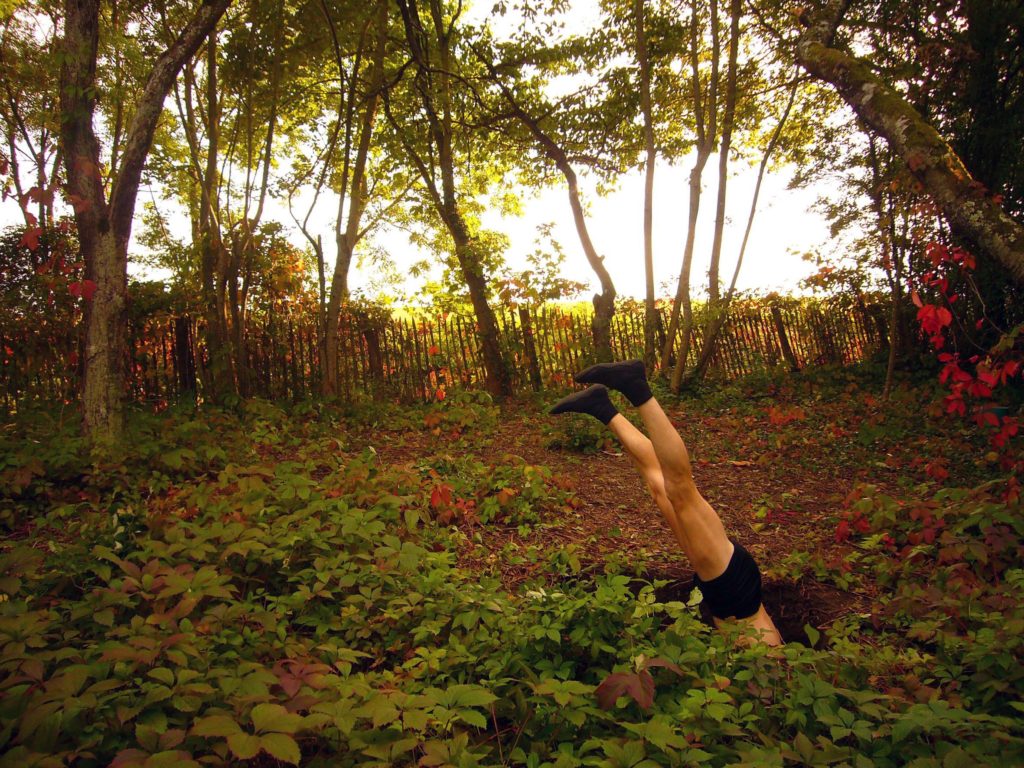 ZIMMERMANN & DE PERROT interpreted by GROUPE ACROBATIQUE DE TANGER
MOROCCO / SWITZERLAND
Chouf Ouchouf
CANCELLED
(se forside foto)
RACE HORSE COMPANY
FINLAND
Petit Mal
WITH: Rauli Kosonen, Kalle Lehto & Petri Tuominen
DIRECTOR: Maksim Komaro
LIGHT DESIGN: Juho Rahijärvi
SOUND DESIGN: Tuomas Norvio & Maksim Komaro
MUSIC: Tuomas Norvio, Bob Dylan, Joy Division, DJ Shadow
COSTUMES: Suvi Hänninen
PRODUCTION Circo Aereo, Race Horse Company
CO-PRODUCTION: Cirko – Centre for New Circus, Comédie de Caen, Festival Les Boréales, Les Migrateurs, Scènes de Cirque
Remisen/AFUK, 20 – 23 August 2010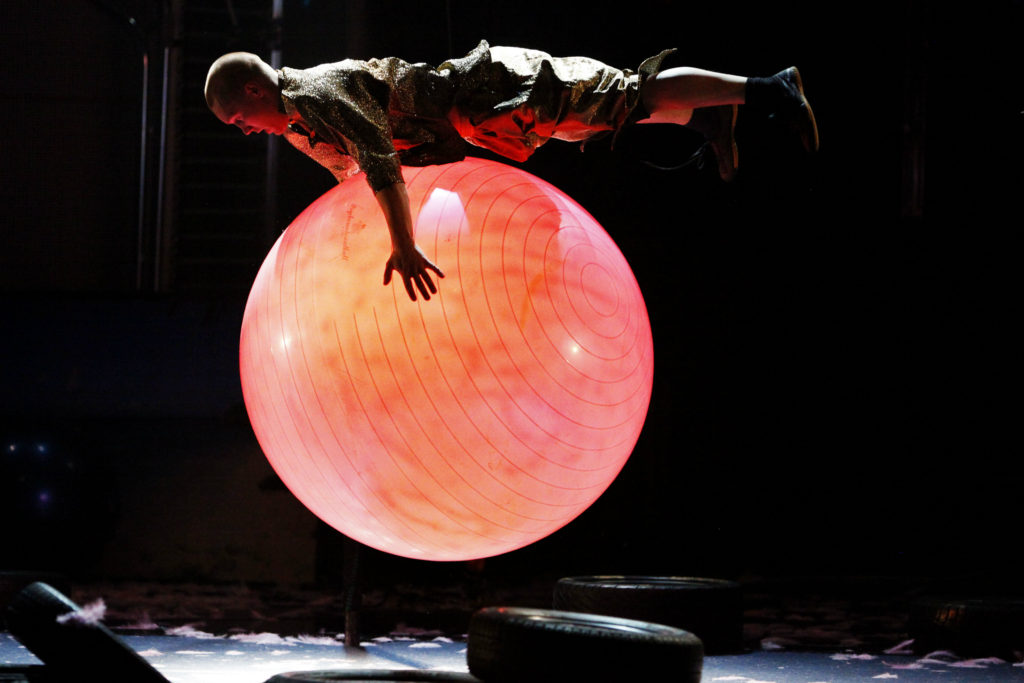 COMPAGNIE NON NOVA
FRANCE
P.P.P.
BY & WITH: Philippe Ménard
ASSISTENT: Jean-Luc Beaujault
LIGHT DESIGN: Robin Decaux
LIGHTS: Alice Ruest
MUSIC & SOUND: Ivan Roussel
ROBOT CONSTRUCTION: Philippe Ragot
SCENOGRAPHY: Philippe Ménard & Jean-Luc Beaujault
PRODUCTION & ADMINISTRATION: Claire Massonet
STAGE MANAGER: Pedro Blanchet
ICE MANAGERS: Jean-Luc Beaujault & Rodolphe Thibaud
Dansehallerne, Store Carl, 25 & 26 August 2010
TINCANCOMPANY
DENMARK
Fish
WITH: Gry Lambertsen & Rune Andersen
DIRECTION & SCRIPT: Åsa Johannisson
CHOREOGRAPHY & CIRCUS: TinCanCompany
SCENOGRAPHY: Karin Östergren
COSTUMES: Mikaela Johansson
MAKEUP: Agneta A. Forssell
LIGHT DESIGN Fredrik Nilsson
MUSIC & SOUNDSCAPE: Magnus Larsson
SOUND & SOUNDSCAPE: Simon Runsten
ZeBU, 29 – 31 August 2010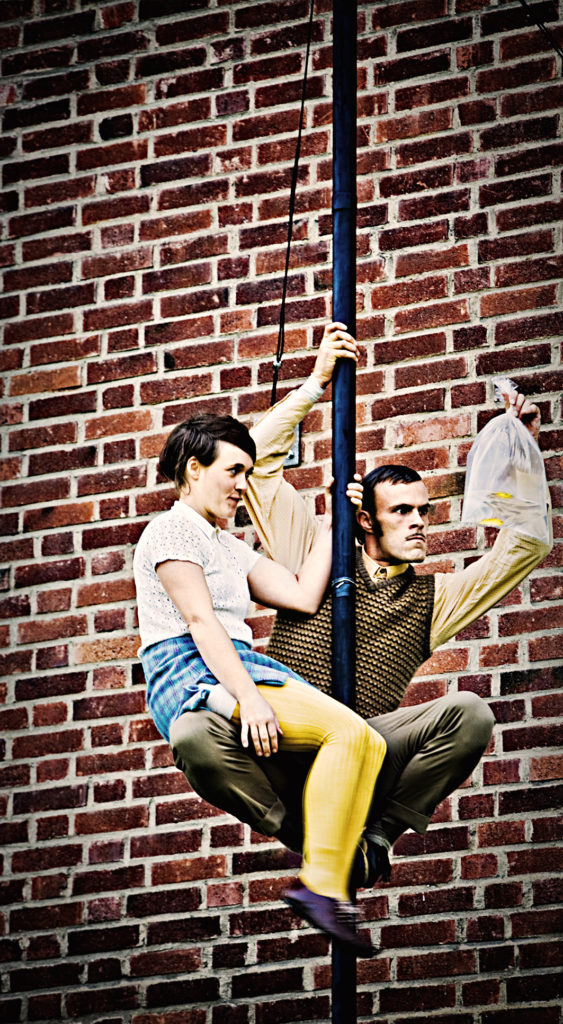 OKIDOK
BELGIUM
Slips Inside
BY & WITH: Xavier Bouvier & Benoît Devos
Viften, Rødovre, 10 – 12 August 2010

COLLECTIF PETIT TRAVERS
FRANCE
Pan-Pot
BY & WITH: Nicolas Mathis, Julien Clément & Denis Fargeton
PIANO: Aline Piboule
WRITER/DIRECTOR: Simon Carrot
LIGHTS: Arno Veyrat
STAGE MANAGER: Julien Duprat
VISUAL CONCEPT: Aude Poirot
CO-PRODUCTION: Collectif Petit Travers; Théâtre Gérard Philipe/Frouard; L'Arche de Béthancourt; Les Subsistances/Lyon; Promenade(s) en Haut-Garonne; Les Migrateurs in cooperation with Le Maillon/Strasbourg
MUSIC: Liszt, Beethoven, Grisey, Mozart, Ligeti, Kagel, Bach, Wagner, Dutilleux
Det Kgl. Bibliotek, Dronningesalen, 18 & 19 August 2010

NY CIRKUS TOUR 2010
21 AUGUST – 17 OCTOBER
OKIDOK
Slips Inside
Slagelse Musikhus 31 August, Ishøj Kulturcafé 1 September, Skråen in Aalborg 2 September, Trommen in Hørsholm 7 September, Baltoppen in Ballerup 8 September, Galaksen in Værløse 9 September 2010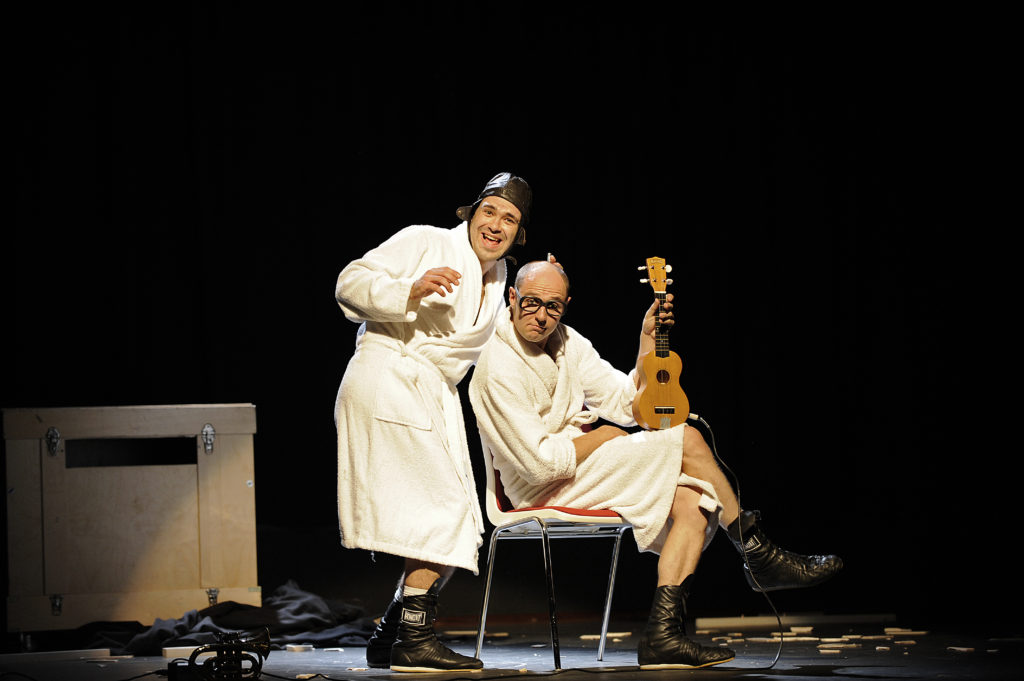 COLLECTIF PETIT TRAVERS
Pan-Pot
Horsens Ny Teater 21 August 2010
RACE HORSE COMPANY
Petit Mal
Slagelse Musikhus 25 August, Grønnegades Kaserne in Næstved 27 August, Viften in Rødovre 30 August 2010
TINCANCOMPANY
Fish
Grønnegades Kaserne in Næstved 25 August, Skråen in Aalborg 4 September, Gjethuset in Frederiksværk 8 October, Mantziusgården in Birkerød 10 October, Horsens Ny Teater 15 October, Torvehallerne in Vejle 17 October 2010
NEW NORDIC CIRCUS NETWORK: JUGGLING THE ARTS – 15-19 NOVEMBER
Artistic laboratory for 12 young Nordic circus artists at Subtopia, Sweden.
Artists: Ilona Jäntti, Juho Sarno, Joona Kaakinen & Aino Hurri from Finland; Kajsa Bohlin, Linn Brodén, Klara Mossberg & Lisa Angberg from Sweden; Hege Eriksdatter Østefjells & Björn Olav Hauknes from Norway; and Lisa Marie Ødegaard & Karoline Aamås from Denmark.
Mentors: artist-director Daniel Gulko (FR), director Sverre Waage (NO) and artist-director Maksim Komaro (FI).
ZIMMERMANN & DE PERROT: CHOUF OUCHOUF
DESIGN, DIRECTION AND SCENOGRAPHY: Zimmermann & de Perrot
WITH: The acrobats from Groupe Acrobatique de Tanger – Younes Hammich (chief acrobat), Abdelaziz el Haddad, Jamila Abdellaoui, Adel Chaâban, Younes Yemlahi, Yassine Srasi, Amal Hammich, Mohammed Hammich, Mustapha Aït Ourakmane, Mohammed Achraf Chaâban, Samir Lâaroussi & Najib El Maïmouni Idrissi
COMPOSITION: Dimitri de Perrot
CHOREOGRAPHY: Martin Zimmermann
DRAMATURGY: Sabine Geistlich
CONSTRUCTION DECOR: Ingo Groher
LIGHT: Ursula Degen
SOUND: Andy Neresheimer
COSTUME: Franziska Born med Daniela Zimmermann
COSTUME CONSTRUCTION: Franziska Born, Mahmoud Ben Slimane
ACROBATIC COACH: Julien Cassier
PAINTING: Michèle Rebetez
LIGHT DIRECTION: Cécile Hérault
SOUND DIRECTION: Susanne Affolter
STAGE MANAGER: Jan Olieslagers
PRODUCTION ASSISTENT: Sophie da Costa
DIRECTOR, GROUPE ACROBATIQUE DE TANGER: Sanae El Kamouni
PRODUCTION DIRECTOR: Alain Vuignier
INTERNATIONAL PRODUCER: Claire Béjanin
PRODUCTION: Zimmermann & de Perrot
24, 25 & 26 November, MusikTeatret Albertlund