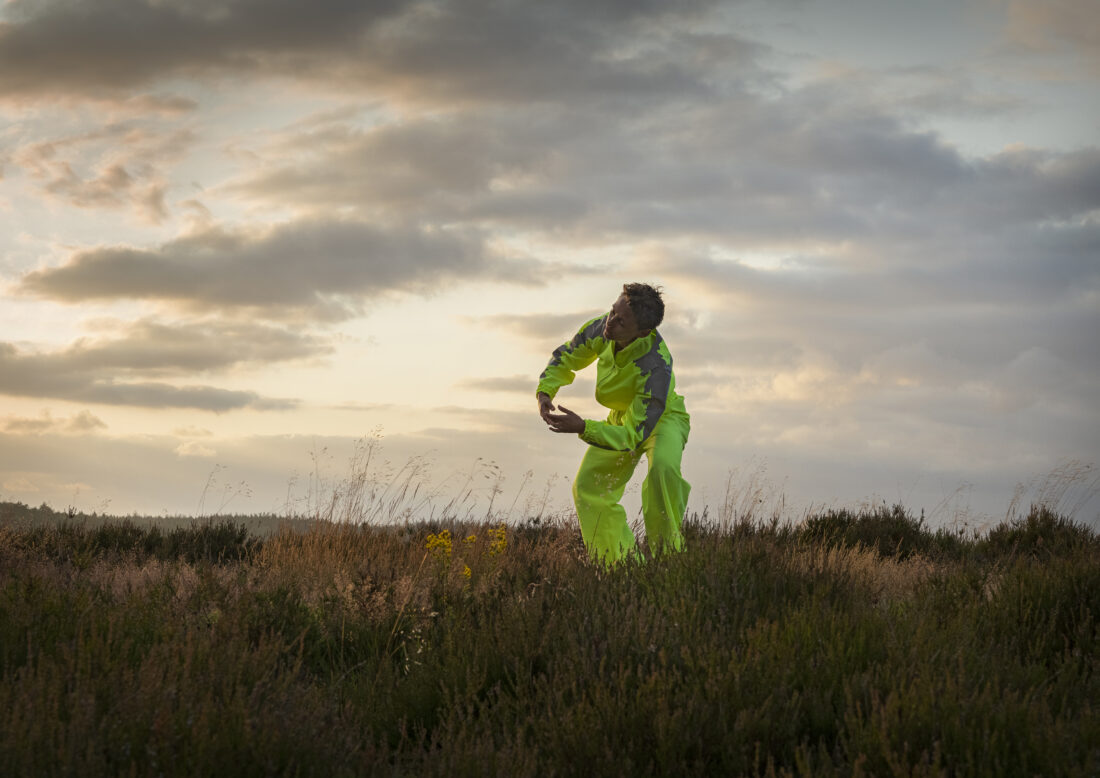 Interviews 1 – Metropolis Residencies 2022
In September/October 2022, the first of three Metropolis Residencies was held at Refshaleøen, Copenhagen, with the title:
The performance of landscape and the landscape of performance
Metropolis Residency is an international residency programme in Copenhagen rooted in the performance field but with an interdisciplinary approach. The focus in 2022 is on the theme of landscape in connection with our national project Metropolis Landspace. The residency explored the notion of the landscape as a layered, fluid and conflictual space which offers and demands new relational perspectives and a new aesthetic/artistic practice. How can the re-defining of our relationship with the environment impact on artistic and performative practices? How can artistic practices open up sites for re-interpretation and understanding? And how can one build work which in itself is also transformative?
MEET THE PARTICIPANTS IN RESIDENCY 1:
DORTE BJERRE JENSEN (DK) & KATINKA LUND WISSING (DK) & LUCA TOMASICCHIO (IT/DK)
Dorte and Katinka are dancers and performers working as an artistic duo with performance, choreography, and installation. They collaborate with double bassist Luca Tomasicchio.
Their new concept LandShapes is exploring how a landscape shaped and left by humans can facilitate new meetings between body, sound, and landscape. We are shaped by our landscapes just as we shape them. The artists are especially interested in working with earth and the meeting between earth and the human body to create a third material – and to invoke a healing process of the earth and the landscape.

PERNILLE GARDE, LISBETH SONNE ANDERSEN & SIGNE KROGH (DK)
Pernille, Lisbeth and Signe explored the idea Floating Landscapes in relation to the biological, geological, and societal history of Skagen – while being on Refshaleøen.
Floating Landscapes will be a performative walk in the landscape close to the top of Denmark – an ever-changing landscape marked by and endless stream of visitors in the shape of humans, migratory birds, containerships, sand, water, and wind. This landscape facilitates an intense meeting between wild, raw nature, human and culture, always changing and affecting each other.
Pernille Garde, choreographer and director, has in the last five years created two site-specific performances in relation to the inhabitants of Skagen and their personal stories, everyday-life, art and nature. Floating Landscapes will be the third part in the series of performances in Skagen, this time giving a voice to nature. She is working with performer Lisbeth Sonne Andersen and scenographer Signe Krogh.

JULIE SCHMIDT ANDREASEN (DK) & MAËVA LONGVERT (FR)
Julie and Maëva wanted to research how the cityscape at Refshaleøen can be transformed through movement and material, and they invited people to participate in these transformations. They worked on combining Julie's physical practice and choreographic scores with Maeva's drawings and installations.
Julie Schmidt Andreasen is a dancer and choreographer educated from London Contemporary School and a dance educator with a diploma from University of Copenhagen. She works choreographically in landscapes, theatres, museums, and public spaces, creating minimalistic experiments with movement, silence, breath and presence in relation with performers, participants and audiences.
Maëva Longvert is the director of "Polymorph", an artistic company working in public space. Her research revolves around the dramaturgy of the image and the sensitive experience of the audience. She creates choreographic and plastic forms in public spaces, a mixture of textiles, installations, bodies and movements. Maëva is educated from the school for art in public space Fai-ar and is part of the In Situ network.

LINH LE (DK)
After presenting a series of performative rituals this summer at Metropolis, Linh wished to continue her research in public space.
Linh Le works with performance, dance video and climate activism. Artistically she is working to create space for intimacy and healing related to topics such as migration politics, climate and biodiversity crisis, and isolation. She has a background from Performance Design and City, Plan & Process from RUC. She is the co-founder of the performance activist group Becoming Species and works in close relation to Extinction Rebellion and Embassy of the Species.
TORA BALSLEV (DK)
Tora wishes to develop a performative format, which allows her to share her method with the audience and with the audience as co-creator. How can the audience become part of her investigations into the landscape through body and movement? She wishes for the participants to feel the connection between us humans and our physical surroundings – to meet the wildness in ourselves through the wildness outside of us. She tested these ideas at the residency.
Tora Balslev is a performance artist and leader of the company Daily Fiction. She is exploring our relationship with the other-than-human and is working choreographically and meditatively with dissolving identity and limitations to make it possible to truly connect to our surroundings. She is driven by the necessity to create a new form of responsibility in connection to us humans' role in the changes in climate and nature.
GEORG JAGUNOV (BY/DK)
Georg has previously worked with Metropolis on Møn and wishes to continue his research here. He wants to re-evaluate his previous approach to performative practices using digital technology and participatory practices in order to work with the layers of the landscape as the ever-shifting slices of the past, the present and the future.
Georg Jagunov is born in Belarus and lives in Copenhagen, where he got his diploma in media art from The Royal Danish Academy of Arts. His projects often take place in nature with a special focus on local geology, history, and mythology.
Foto: Lars Bay / Video: Metropolis