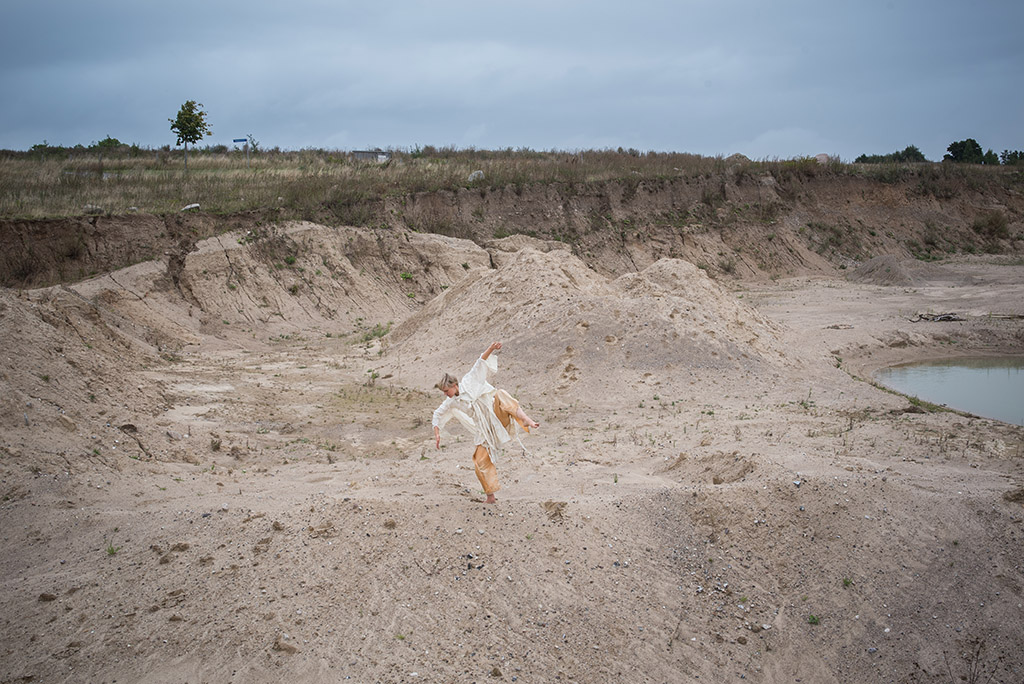 Interviews 3 – Metropolis Residencies 2022
21-30 October 2022, the third of three Metropolis Residencies was held at Refshaleøen, Copenhagen, with the title:
The performance of landscape and the landscape of performance
Metropolis Residency is an international residency programme in Copenhagen rooted in the performance field but with an interdisciplinary approach. The focus in 2022 is on the theme of landscape in connection with our national project Metropolis Landspace. The residency explored the notion of the landscape as a layered, fluid and conflictual space which offers and demands new relational perspectives and a new aesthetic/artistic practice. How can the re-defining of our relationship with the environment impact on artistic and performative practices? How can artistic practices open up sites for re-interpretation and understanding? And how can one build work which in itself is also transformative?
MEET THE PARTICIPANTS IN RESIDENCY 3:
SONJA STRANGE (DK)
Sonja wishes to find hidden stories, myths and tales on a given place and to transfer these stories to our time and to our future. How do we wish to continue our lives? Can we live together in more sustainable ways?
Sonja Strange is educated from Det Jyske Kunstakademi and from VSUP – Academy of Arts in Prague. She has exhibited nationally and abroad. She works with performance, video, text, song, textiles and painting.

ELLEN KILSGAARD (DK)
Ellen followed up and built on her experiences engaging with the landscape and the nature around during Walking Landscapes.
Ellen Kilsgaard is a modern dancer and choreographer working primarily with interactive performances, lately with and for school children and elderly people in retirement homes. She is interested in the dancer's interaction with its surroundings: nature, other dancers, and audience bodies.

STINA STRANGE (DK)
Stina is a dancer, artistic producer and writer. Her practice revolves around a raw, physical-poetic approach to dance, believing in the narrative potentials of the body. Among others, she is researching how to embody text – in landscapes and elsewhere.
Stina Strange has a Post Graduate Dance Partnership Education from Den Danske Scenekunstskole and is educated as a dancer from Ballettakademien in Gothenburg.

KATRINE FABER (DK)
Katrine started Singing Our Place in 2015 inspired by a need for climate action. The aim is to create artistically resonant interactions with places, landscapes and voices from biotopes, animals, humans, and creatures to search for new connections and to celebrate places. She wishes to create an artistic laboratory developing an interactive voice performance, exploring crying, silence and singing. All is rooted in ancient rituals and practices. Can we listen to places by singing them without words?
Katrine Faber is trained as an actress and physical performer. For years, she has researched the potentials of the human voice as a singer, performer, storyteller, and composer. She is the artistic leader of Teater Viva, creating performances, installations, concerts, community plays and more.
MADELEINE KATE MCGOWAN (DK)
Madeleine is drawn towards developing and refining methods for her art to activate landscape transformations and 'greenings' through collective aestheticized bodily actions. Making the art piece a way to create concrete eco-systems, forests, planted surfaces, spaces, areas in the urban context. Working with the statement, 'If you do not have soil under your nails, you are not modern', she will activate planting-rituals and greening-choreographies.
Madeleine Kate McGowan works in the intersection of filmmaking, performance art and activism. Central to her work is 'jamais-vu' – to relive what we believe we know and to dare to risk oneself. Since 2010, McGowan has founded and cultivated various artistic and activist communities, and her film and performance work has been featured at various festivals and museums.

MARIE-LOUISE STENTEBJERG (DK) & IDA-ELISABETH LARSEN (DK)
Marie-Louise and Ida-Elisabeth explored different sites and how they affect a choreographic practice – to let their thinking and practice be informed by the surroundings and from that letting a physical response emerge.
The two choreographers work together in Institute of Interconnected Realities (IIR). They have begun to research on place, manifesting in a series of site-specific works. They explore different practices as a response to the question 'how can bodies practice place?' in order to find ways of sharing presence with the other-than-human, stretching gazes and getting in touch with a sense of root.
MARTIJN JOLING (NL)
Martijn started off his career as a Dutch rapper. He discovered his love for dance through hip hop, but has switched his focus to contemporary dance/ performance art. Multiple backgrounds inspire him to interact with a variety of different media, including scenography, installations, film, live-music and poetry. He was exploring 'rolling around' with objects on Refshaleøen.
Martijn Joling studied creative & cultural performance at the Roc Amsterdam dance Academy, and graduated with a BA of Modern Theatre Dance from Amsterdam University of the Arts.
JANUS KODAL (DK)
Janus is working to develop his own act of performative wording and remembering in a shared space to facilitate a shared memory through talks and walks with a participating audience
Janus Kodal is educated from the Writers' school and has since then released a series of books investigating themes such as passion and identity.
The residency programme is supported by the Danish Arts Foundation