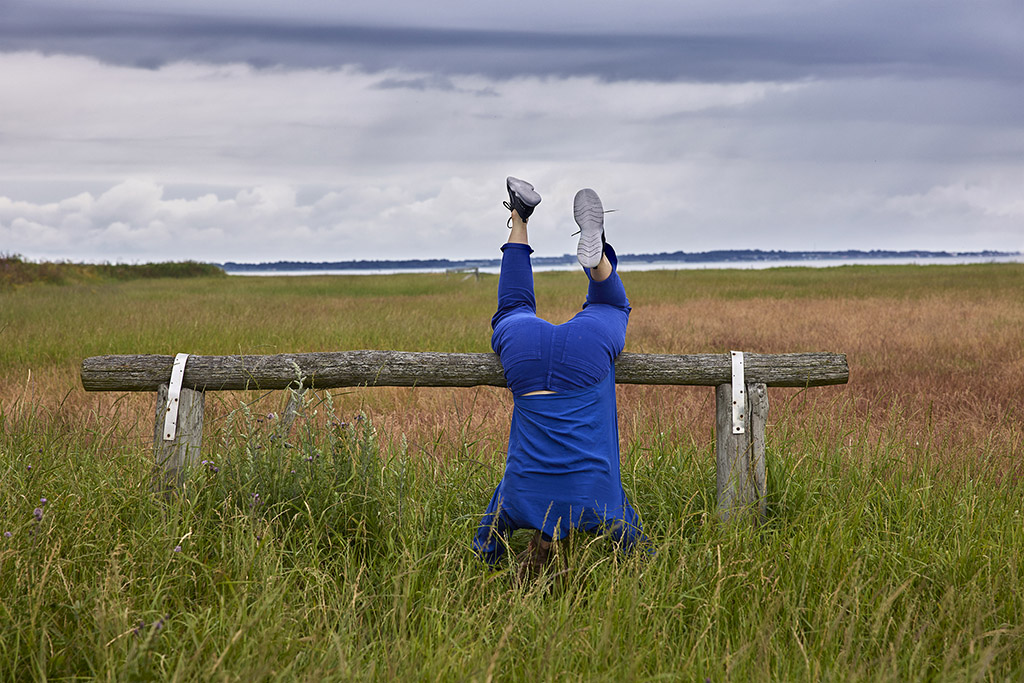 Interviews 2 – Metropolis Residencies 2022
11-20 October 2022, the second of three Metropolis Residencies was held at Refshaleøen, Copenhagen, with the title:
The performance of landscape and the landscape of performance
Metropolis Residency is an international residency programme in Copenhagen rooted in the performance field but with an interdisciplinary approach. The focus in 2022 is on the theme of landscape in connection with our national project Metropolis Landspace. The residency explored the notion of the landscape as a layered, fluid and conflictual space which offers and demands new relational perspectives and a new aesthetic/artistic practice. How can the re-defining of our relationship with the environment impact on artistic and performative practices? How can artistic practices open up sites for re-interpretation and understanding? And how can one build work which in itself is also transformative?
MEET THE PARTICIPANTS IN RESIDENCY 2:
LISA HORVATH (AU)
Lisa is concerned with our relationship as humans towards the earth. There is a need to re-think our toxic relationship with the environment, and as an artist Lisa feels the obligation to act.
Lisa Horvath's background is in scenography as well as a Master in Applied Theater Studies in Gießen. She works as a stage designer and produces her own projects on the borderline between performance and installation. She wishes to break the borders between the audience and the "stage" by creating immersive spatial experiences, where the audience is more than just a passive observer.


MARK SLATER (UK)
Sound does not flow along distinct architectural lines in the way that functional urban environments often try to define. Sound flows into and through spaces in a way that can be inviting or antagonising. Sounds can be layered upon one another to simultaneously evoke different places in ways that can be barely perceptible and liminal or are overt and transgressive.
Mark worked on a sound experience coming from a specific place – sonically, acoustically, politically, and experientially. He wishes to create work that responds to, interrogates, celebrates, and transforms its surroundings. 
Mark Slater's work as an improvising musician and a composer-producer is increasingly engaging with location, architecture, cityscapes, nature, and acoustics as sources of material, message, and inspiration.

ROOM 100 – Jakov Labrović & Antonia Kuzmanić (CR)
Room 100 explored the relationship between human body/ies and artificial materials of fishing threads in the public space. In the centre place is a contortionist whose body is controlled and manipulated by the fishing threads which are controlled by nature and the surroundings.

THOMAS BENTIN (DK)
Thomas has created Through the Wall – a choreographic walk through an urban and central public space, where the audience follows three dancers' interaction with the architectonic landscape. Now he wishes to test this idea in other kinds of landscapes, landscapes with more nature, more in the periphery, and with other kinds of behaviour.
Thomas Bentin is a dancer and choreographer, who, with a passion for movement, musicality and a subtle sense of humour, explores themes of human behaviour. For the past three years, he has primarily focused on how theatre and dance can contribute to our lives outside the theatre building and interact with the environment in which we live and work.

METTE MØLLER OVERGAARD (DK)
Mette is researching for a project called GRO (grow) about how we change individually and together. It has its starting point in the ever-changing nature of the landscape, mirroring human change. She explores natural processes related to growth, especially in the patterns and networks of landscapes. How to invite the audience into this changing landscape?
Mette Møller Overgaard is a choreographer and dancer whose interest lies in the site-specific, participatory and performative, often related to the themes of community and kinesthetic empathy. She creates work from a circular orientation, where the previous project relates to the next in order to create sustainable concepts.

BIRGITTE LUNDTOFT (DK)
Birgitte wishes to develop ideas and potentials stemming from her 12-hour walk for Walking Landscapes in Aalborg. She will facilitate meetings between cows and the hairy, strange, and sculptural creatures inhabiting the landscape, as seen by the locals. This meeting reflects society's meeting with the strange and unknown and allows in a playful way to explore borders, openness, curiosity, and co-existence.
Birgitte Lundtoft is a choreographer and dancer. She works with bodily and choreographic landscapes, from which a language grows that articulates itself tactilely, visually and through movement.

LUKAS QUIST LUND – as part of Bureau for Listening (DK)
Lukas develops a practice around listening – listening as a performance, as a critique and inquiry into the relationships we form by being (in a landscape). The landscape is always already listening to us and responds beyond our understanding. We humans must listen more carefully and open up towards more than-human-entities. How can the landscape be discovered, explored, and met through the practice of listening in a participation-based performance?
Lukas Quist Lund works with listening as a practice in relation to the collective of Bureau for Listening, where they try to expand the notion and practice of listening. He is a philosopher by training but works interdisciplinary, often performance centered.