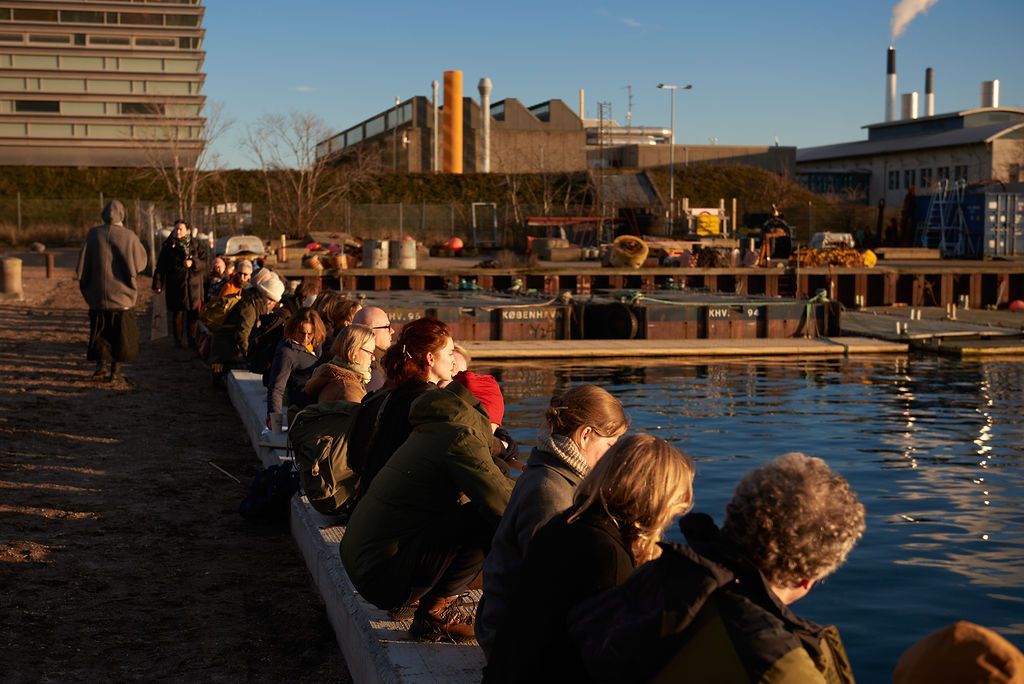 Performing Landscapes Non-Stop
TIME
Saturday 30 Sept. at 13.00-21.00
Sunday 1 Oct. at 13.00-18.30
PLACE Refshaleøen – meeting place: Refshalevej 320
WHAT performances, workshops and talks
LANGUAGE Danish and English (you can join even if you don't speak Danish)
REGISTRATION – DKK 100 per day incl. food
Registration here
We have put together a team of artists who infiltrate Refshaleøen with performances, workshops, sensory walks and conversations – primarily outdoors. The 16 artists host a tantalizing, educational, euphoric end-of-season programme. An eco-cabaret for our time.
The artists have been part of this summer's Metropolis programme, where we have been in 10 landscapes across the country. In  Refshaleøen's landscapes, they now invite us into the universes, investigations and discoveries they have made when, through performance, sound, material and body, they have delved into the human relationship with landscapes, nature and surroundings.
Performing Landscapes Non-Stop is a field laboratory that unites practice and theory. How can art and artists act based on the current state of the planet? The artists invite us to take part in their artistic practice to let us feel first hand what art can do.
Saturday: 13.00-21.00
Sunday: 13.00-18.30
You can come one or two days. You do not have to be there the entire day, it's up to you.
PROGRAMME & REGISTRATION
You can register now by purchasing a ticket. See detailed programme below. When you have bought your ticket, we will, within approx. 24 hours, send you the registration link for the performances and workshops (limited number per session). In each session you can choose between 3-4 artists.
On Saturday, you can experience four different artists and participate in their performance/workshop. On Sunday, you can experience three artists. In addition, there are talks with the artists.
The price of DKK 100 per day covers an evening meal and snacks during the day.
ARTISTS
Saturday: Sarah Lee Armstrong, Dorte Bjerre, Sparrow Dance, Beyond Darkness, Sophie Dupont, Katrine Faber, Antoinette Helbing, Sisters Hope, Secret Hotel, Oleg Koefoed, Linh Le, Birgitte Lundtoft, Nana Francisca Schottländer, Sonja Strange, Stina Strange Thue, Universitetet i Agder, Peter Vadim
Sunday: Sarah Lee Armstrong, Dorte Bjerre, Sparrow Dance, Sophie Dupont, Katrine Faber, Antoinette Helbing, Sisters Hope, Linh Le, Birgitte Lundtoft, Sonja Strange, Stina Strange Thue, Universitetet i Agder, Peter Vadim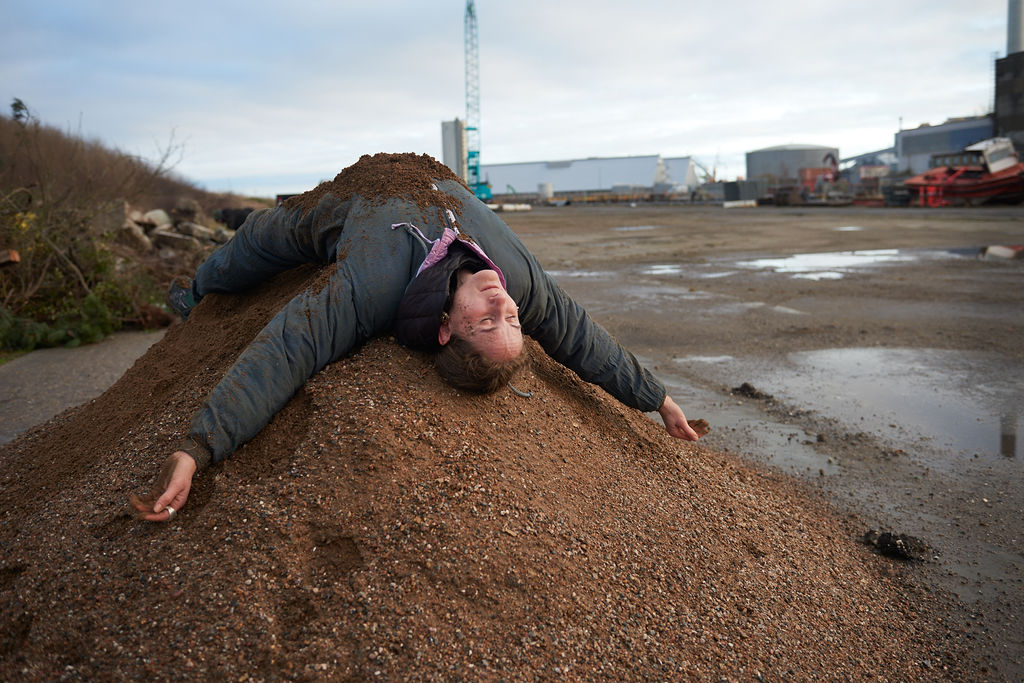 PROGRAMME SATURDAY 30 SEPTEMBER
READ DESCRIPTIONS OF PERFORMANCES AND WORKSHOPS HERE – CLICK
13.00-14.30: SESSION 1
Beyond Darkness / Katrine Faber / Sisters Hope / Nana Francisca Schottländer / Sparrow Dance
14.45-15.45: SESSION 2
Dorte Bjerre / Secret Hotel / Stina Strange Thue / Peter Vadim / Sparrow Dance
16.00-17.00: TALKS
…med kunstnerne i de to foregående sessions
17.15-18.15: SESSION 3
Sophie Dupont / Antoinette Helbing / Birgitte Lundtoft / Forskningsgruppen Kunst og sosiale relasjoner, Universitetet i Agder, Norge
18.30-19.30: SESSION 4
Oleg Koefoed / Linh Le / Sonja Strange
19.30-19.50: COMMON SESSION
Sarah Lee Armstrong
20.00-21.00: TALKS & FOOD
… with the artists from the three previous sessions
PROGRAMME SUNDAY 1 OCTOBER
READ DESCRIPTIONS OF PERFORMANCES AND WORKSHOPS – CLICK
13.00-14.30: SESSION 1
Katrine Faber / Sisters Hope / Nana Francisca Schottländer / Forskningsgruppen Kunst og sosiale relasjoner, Universitetet i Agder, Norge / Sparrow Dance
14.45-15.45: SESSION 2
Dorte Bjerre / Antoinette Helbing / Stina Strange Thue / Peter Vadim / Sparrow Dance
16.00-17.00: SESSION 3
Sophie Dupont / Line Le / Birgitte Lundtoft / Sonja Strange
17.00-17.20: COMMON SESSION
Sarah Lee Armstrong
17.30-18.30: TALKS & FOOD
… with the artists from today's sessions
Photos: Marine Gastineau