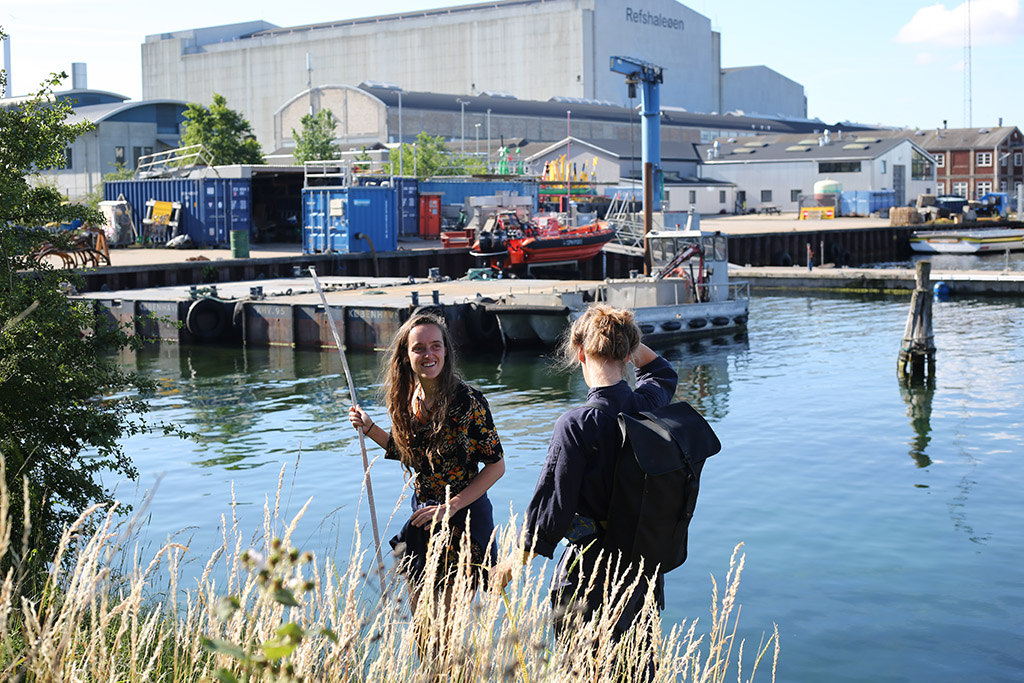 Narrating the City – interviews with artists in residence
In June 2019, five international artists were visiting and working in Copenhagen as part of the month-long Metropolis Residency – Narrating the City.
Here you can meet the five artists and hear them talk about their experiences working site-specific in Copenhagen and see glimpses of their performative work:
Aleksandra Jakubczak, Poland
Aleksandra is a theatre maker attempting to work across disciplines with a training in theatre directing. She has a strong background in documentary theatre forms, and her practice still revolves around experimentation with how the realities and fictions can interact within a theatre/performing arts piece. She has worked a lot with participatory formats, creating socially engaged pieces.
www.behance.net/jakubczako642a
Anna Anderegg, Switzerland/Berlin
Anna is a Swiss choreographer. She studied dance in Montpellier, Berlin, and New York. In her practice, Anderegg builds a dialogue between the human body as such and its urban habitat. Asphalt Piloten, founded by Anna Anderegg, won the June Johnson Award (Swiss national dance prize) and received the German Kultur & Kreativpiloten Deutschland award (2013). Since 2017, she is a visiting professor at the University of Applied Sciences of Northwestern Switzerland (FHNW). Asphalt Piloten has performed at Metropolis with TAPE RIOT in 2015 and 2017.
Francine Kliemann, Brazil/London
Francine is an interdisciplinary theatre maker based in the UK and creating work between Europe and Brazil. She holds an MA with distinction in Performance Making at Goldsmiths University of London and is currently Art Resident at Goldsmiths University of London with the project PLATO, searching for new and innovative ways of creating performative work and site specific performance. She formed Plato Collective in 2017 in the UK with support from Goldsmiths University.
Marieke Breyne, Belgium/Denmark
Marieke Breyne is a performer and theatre practitioner working in an international context. Currently she combines her artistic work with a PhD research at the University of Ghent (Belgium). In this practice-based research she focuses on the transformative power of the performer as a performative object through the design and monitoring of creative processes in diverse contexts at the University of Stellenbosch (South Africa) and KASK:School of Arts Ghent.
Salomé Mooij, The Netherlands
Salomé Mooij (1990) studied philosophy in Ghent and theatre directing in Brussels. She works as a maker, poet and performer. In 2018-2019 she performs with Lotte van den Berg and in the following years she will collaborate with SoAP and C-TAKT on her own trajectory.
Watch pictures taken from the various work-in-progress presentations below: