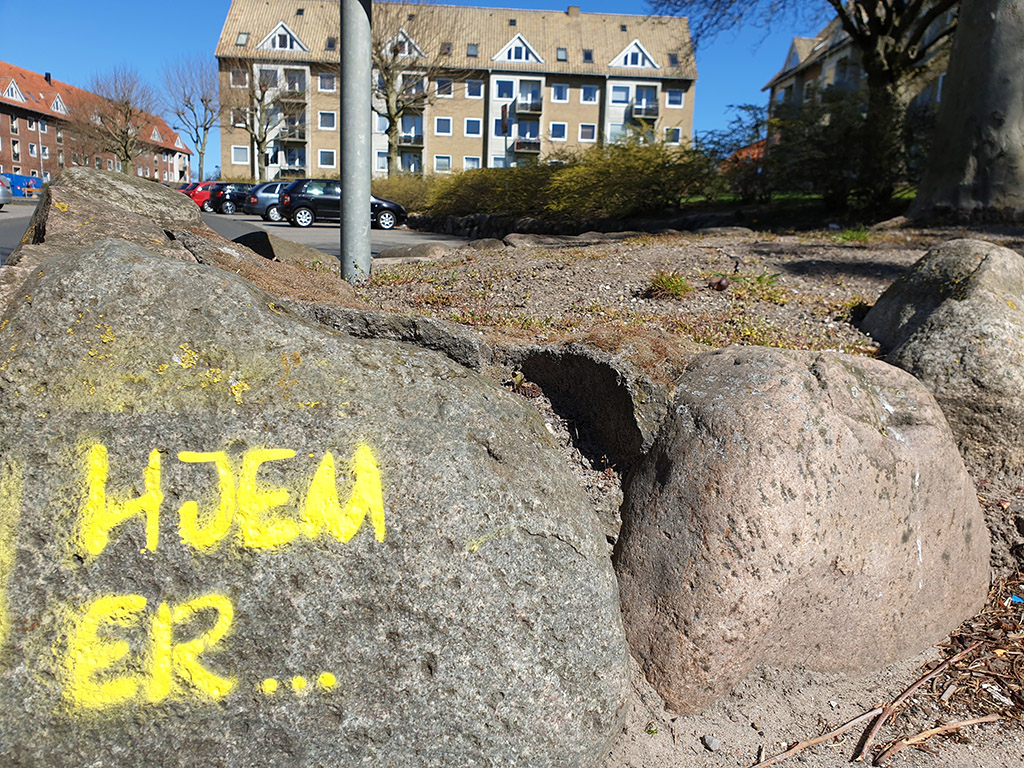 26 June: Mette Møller Overgaard
TIME: 26 June 10.00-22.00h
START: Jægersborggade, Copenhagen N
CATEGORY: Dancer / choreographer
Live-stream every hour on the hour on www.facebook.com/walkingcopenhagen
Home is the rhythm
Home was unwashed windows and the sound of the busy city which disappeared
Home could be…
The walk is about home and has Copenhagen as the scene. What kind of homes and residential areas are there? What happens when one or more bodies inhabit a place? How does it influence our experience of the place and encourage new ways of socializing?
The walk has 12 scores and reflects on three dogmas:
Home is…
Home was…
Home could be…
Each score encourages involvement and a different new outlook on the surroundings in different residential areas. How do we experience our home when we feel, sense, and participate in a new and different way? How does the body help to highlight local place identity, new communities and aesthetic spaces?
Through movements, words and chalk drawings, a route and traces in the city appear, which invite passers-by to repeat the action or stop and look at the city with new eyes.
DOCUMENTATION JUNE 26
FILM
10.00 h
11.00 h
12.00 h
13.00 h
14.00 h
15.00 h
16.00 h
17.00 h
18.00 h
19.00 h
20.00 h
21.00 h
22.00 h
ABOUT THE ARTIST
Mette Møller Overgaard is a dancer and choreographer. In her choreographic practice, she focuses on projects where participants' physical, social and creative experience is pivotal. Mette works in the intersection of different art forms and often site-specific. She graduated as a dancer from Iwanson – International school of Contemporay Dance in Munich and as Dance Pedagogue from the Danish School of Performing Arts in 2014.
She is part of the companies Running Sculptures and Tiny Dancer, which create participatory and exploratory works for children and young people. In her own work, she often uses dogmas to develop physical and interactive material. She is a participating artist in PUSH+, a Creative Europe collaboration, and has several collaborations with Aaben Dans and Dansehallerne.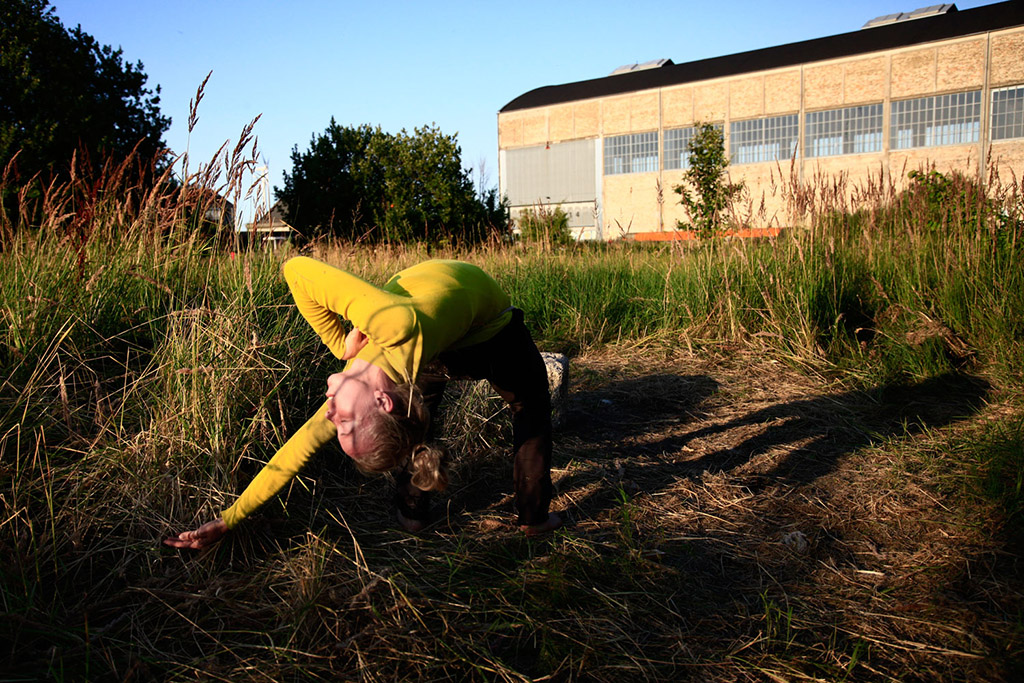 Photo – concept photos: Mette Møller Overgaard / photo of Mette: Maja Nydal Eriksen