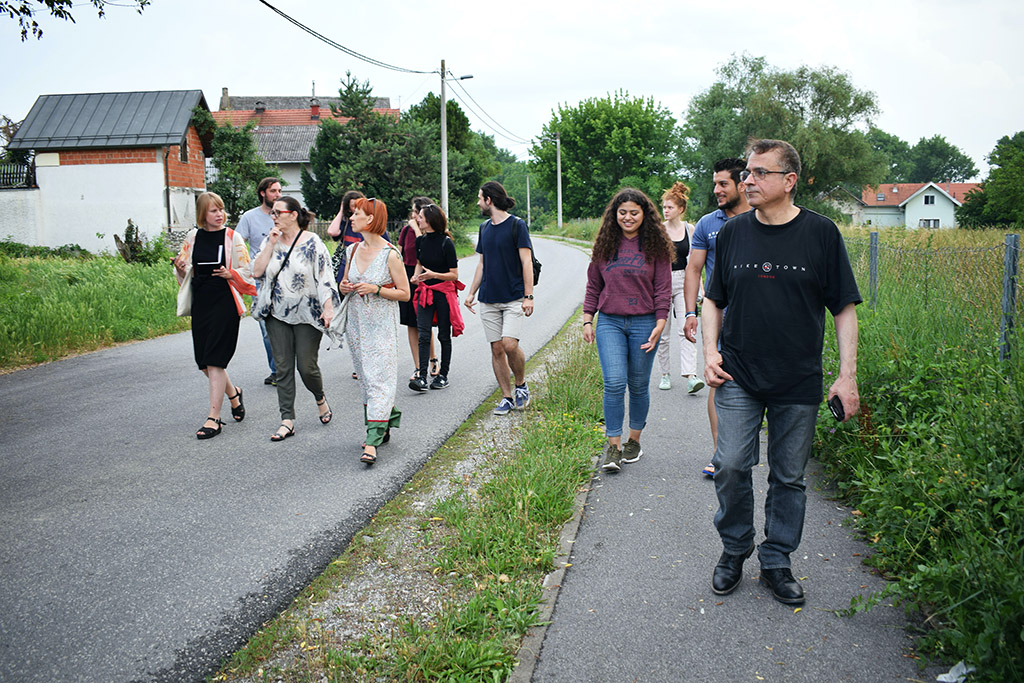 9 July: Maj Horn
TIME: 9 July 9.00-21.00h
START: Copenhagen NV
CATEGORY: Visual artist
Live-stream every hour on the hour on www.facebook.com/walkingcopenhagen
WILD VALUES – a Guide to Edible Plants
… Is a walk through a number of hidden and more well-known green areas and parks in the Northwest, Utterslev Mose and Tingbjerg and at the same time a mapping of edible plants. May Horn's interlocutor during the walk is her mother, landscape architect Charlotte Horn, who has extensive experience with wild nature. During the walk, edible plants will be found, picked and examined: where and under what conditions do they grow?; what species are they?; and what qualities and taste do they have?
Wild Values – A Guide to Edible Plants is a study of walking as a central part of the culture of collecting plants and as open source knowledge sharing on botany. The walk is also a study of edible plants as part of the city's hidden economy, where currency is time and knowledge rather than money.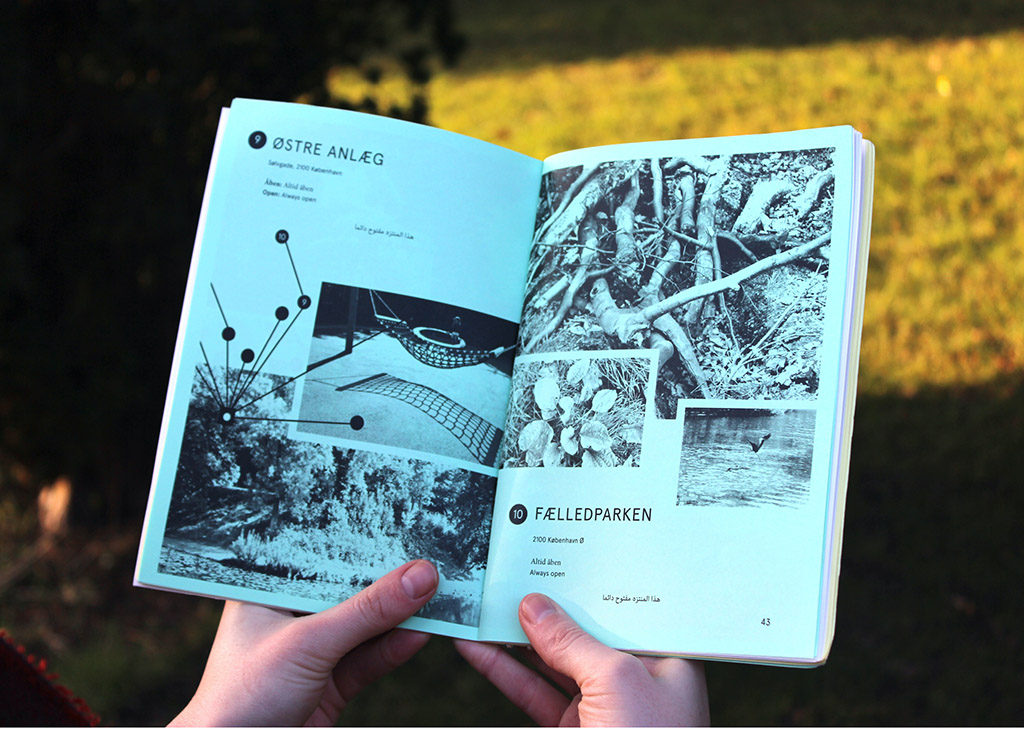 ABOUT THE ARTIST
Maj Horn (b. 1987) lives and works in Copenhagen. Her practice is particularly engaged in urban spaces and various forms of community by exploring the identities of places, knowledge sharing methods, and ownership strategies. She works with traditional artistic languages such as photography, video and installations, combined with procedural actions such as workshops, walks and dialogues.
One method and theme she has been working on since 2012 is to invite people with diverse backgrounds and experiences to collectively research and share knowledge about urban social codes and economic strata. It has among other things resulted in two alternative city guides: Maps for Copenhagen (2014) and Lost in Zagreb (2018).
Photos: A) Lost in Zagreb, proces, 2018. Photo: Marija Kamber / B) Maps for Copenhagen, collaboration with Signe Rom, 2014. Map of parks and green areas by Annette Skov, Graphics: eller-med-a / C) Lost in Zagreb, 2018. Graphics: Kasper Binzer and Niko Mihaljević / D) The Flower Collector, detail from performance, 2016. Photo: Eduardo Abrantes