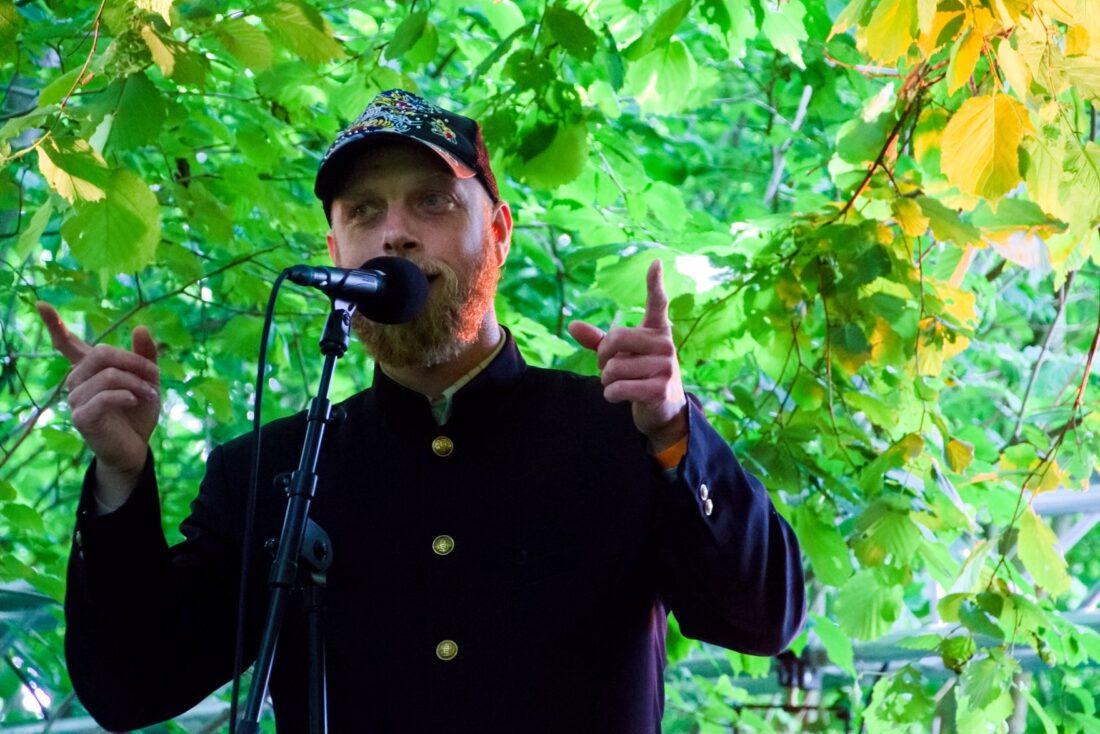 1 June: Lars Emil Foder
BREAKING NEWS
"I don't think you would bother going for a walk if you didn't half-expect a miracle along the way," Dan Turèll once wrote, and it is true.
Maybe you think the time of miracles is over. It might as well be. But then we have BREAKING NEWS, and it's almost as big.
Time is by no means quiet just because large parts of the world are closed down. And then it is important to be first on the spot if you want a scoop.
Conversation bits hovering in the streets. Apple trees sprouting up from the ground like champagne. The future that can step into the bar at any time. Or the highest and most literal form of breaking news: the silence.
Follow me Monday, June 1 at 12.00-24.00, when I break the news-stream hour by hour and broadcast live from the main events in the capital of Denmark.
* Weather reports in the field
* Exclusive interview with no one
* Live mood report from ancient Copenhagen
* Recent developments in the sky above us
* Etc.
The news coverage will take place on foot, and like any serious reporter, I have a camera, microphone and guitar.
Tips for news stories are gladly received by SMS on tel. +45 2232 2414. Write "Tip:" followed by place, time and story as well as your full name. (Note: costs ordinary SMS tariff)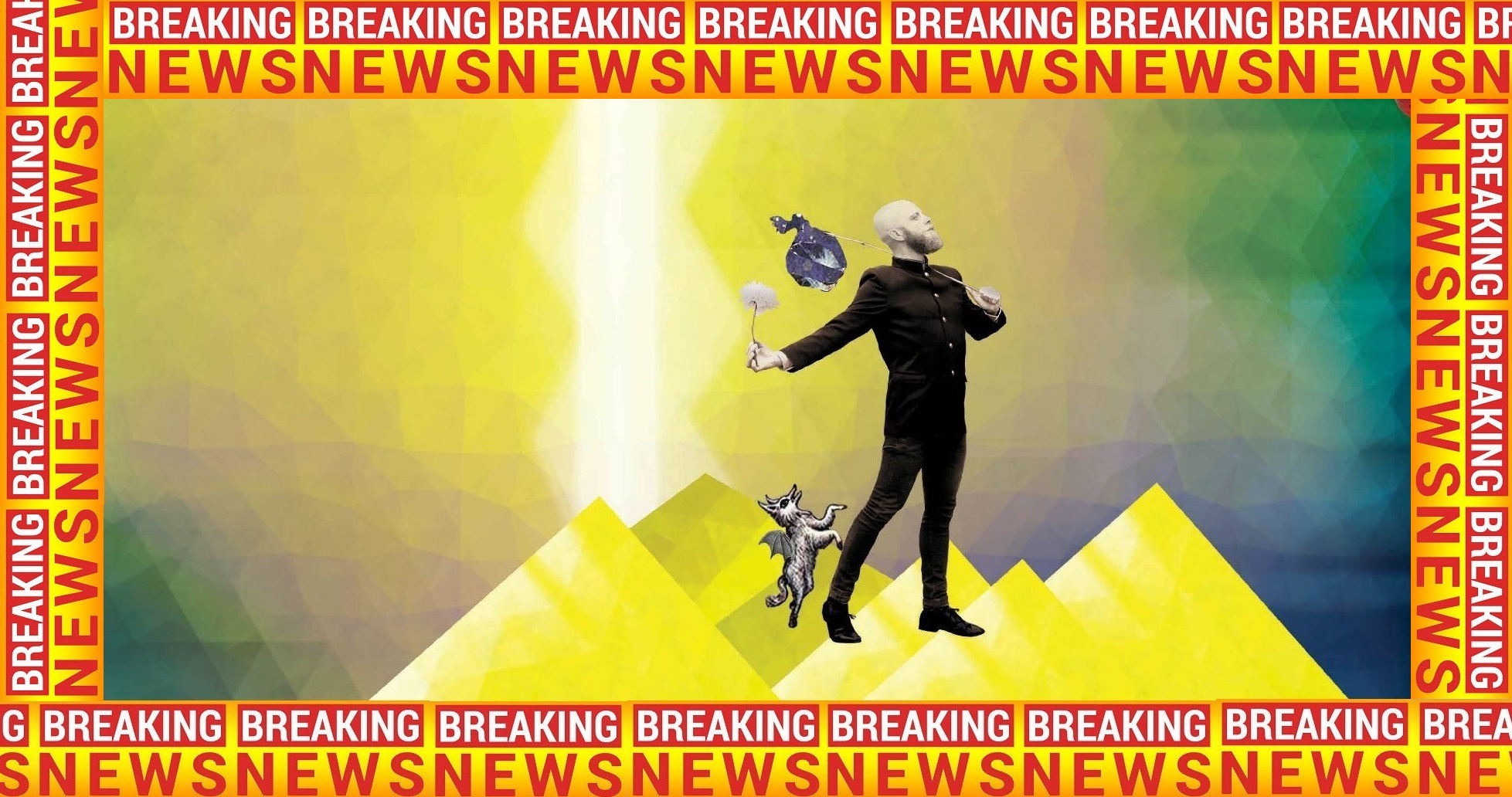 DOCUMENTATION JUNE 1
FILM
12.00 h – BREAKING: IT IS SUMMER
13.00 h – BREAKING: THE DANISH HEDGES SWALLOWS
14.00 h – BREAKING: PRESS MEETING WITH THE SILENCE
15.00 h – BREAKING: A BLUE SKY DOESN'T THINK
16.00 h – BREAKING: HAPPY MAN SEEN IN S-TRAIN
17.00 h – BREAKING: GARBAGE DOES NOT EXIST
18.00 h – BREAKING: SEE THE LIGHT. LIVE!
19.00 h – BREAKING: BEHIND "BREAKING NEWS"
20.00 h – BREAKING: NOTHING NEW
21.00 h – BREAKING: NEW CITIZENS PROPOSAL
22.00 h – BREAKING: SMALLTALK AT "LILLE LANGEBRO"
23.00 h – BREAKING: EXCLUSIVE INTERVIEW WITH NO ONE
24.00 h – BREAKING: WHO DO THE BELLS RING FOR?
00.30 h – BREAKING: COPENHAGEN IS BURNING
ABOUT THE ARTIST
Lars Emil Foder is a writer and singer/songwriter and educated in philosophy. He debuted in 2013 with the cross-artistic EP + graphic poetry collection "Natatlas" and most recently published the prose collection "Fabelagtigt", which consists of 44 small stories, fables, dreams, poems and jokes. He is one of the initiators of the Literary Festival Lille Bogdag and co-founder of the upcoming online bookstore for Danish micro-publishing houses, Mikrofest.