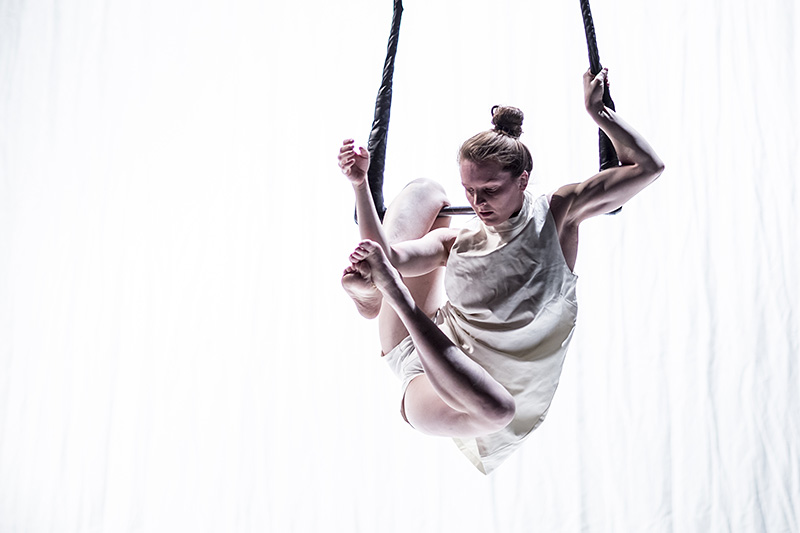 BALANCING THE CITY – part of Move It!
Glimpses of the experimental work of five European circus artists
DATE Sat. 1 Sept. 19h00
PLACE AFUK, Enghavevej 82B, Cph. SV
FREE ENTRY
Five European circus artists – in Copenhagen for the Metropolis residency BALANCING THE CITY – guide you on a journey through their physical work, exploring circus equipment and movement in new contexts, and with the interaction of music and soundscapes created live.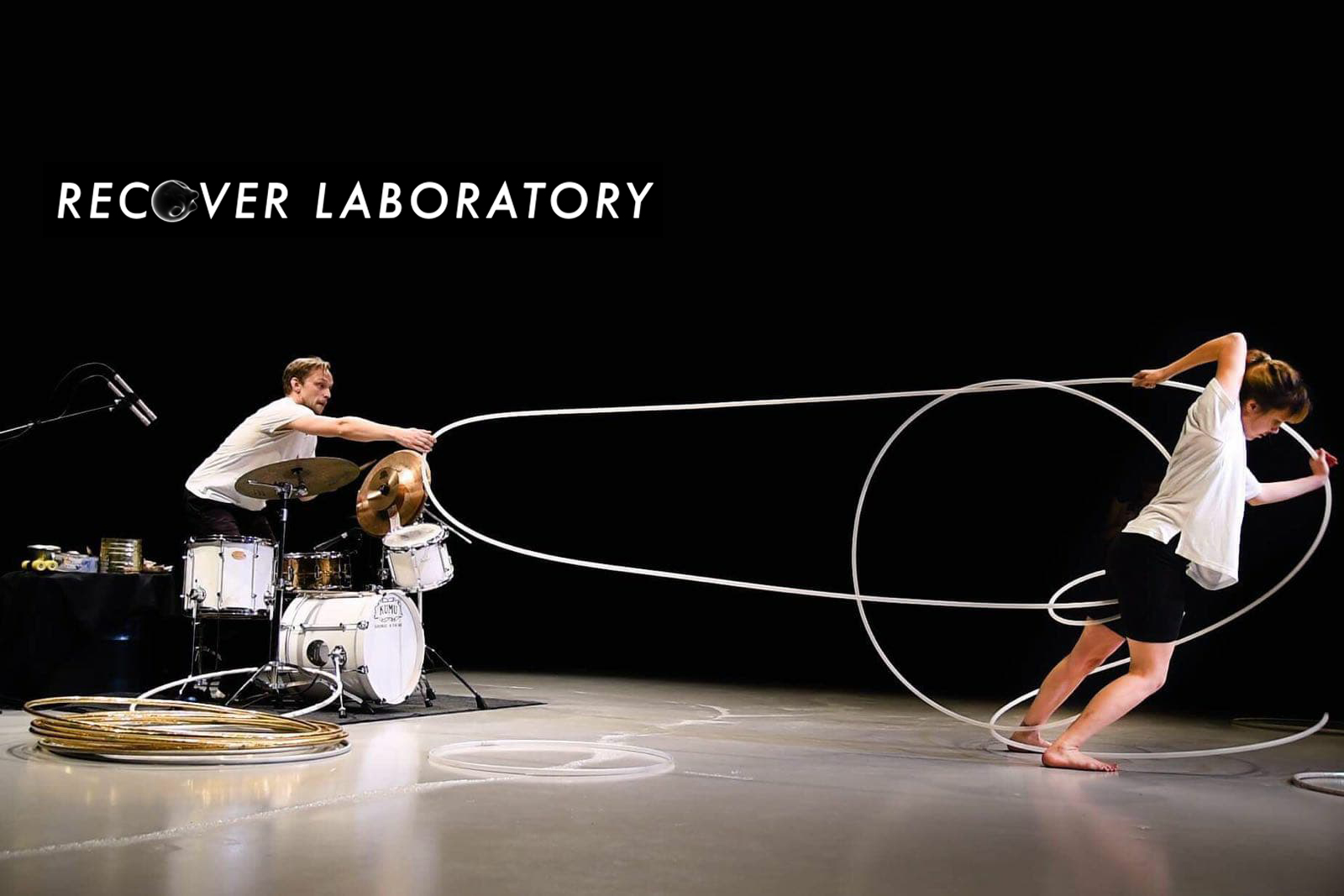 Miradonna Sirkka & Aleksi Kinnunen / Recover Laboratory: Kajaanista Kuuhun
… is one act of a performance called 100 000 000% that will premiere in 2019. It combines hoop manipulation and live drums, directed by visual artist Sofi Häkkinen. During the journey we experience long limbs, loss of gravity, moonquakes, rattle and electric shocks. The tension between sound and movement can be so intense that it is impossible to separate the two. Similarly, the performers work as a unit, taking different kinds of roles fluidly during the performance, and carrying it forth together. The performers are consciously letting go of the artist's self-censorship and self-consciousness.
www.recoverlaboratory.com 
Nadine O Garra
… presents a rope act performed to the sounds of Ignacio Cordoba-Fuego and his old industrial calibration machine, that he uses to create underwater sounds, bubbly atmospheres and melancholic mermaid calls through emotional and trance-inducing tunes.
www.nadnatprods.blogspot.com
Eliška Brtnická: Touch
… is an act abstracted from the performance Enola, which is based on the research of movement on the static trapeze.
www.eliskabrtnicka.com
Gemma Palomar: Anhelo
… combines chinese pole with movement to create performances influenced by the complexity of human emotions. More than pure technique, her work encourages audiences to identify with the meaning beneath. The piece explores the state of longing and waiting.
www.gemmapalomar.com
Jakov Labrović
… mixes the practice as a physical performer with his background in sculpture arts, using the contorted body to explore his surroundings.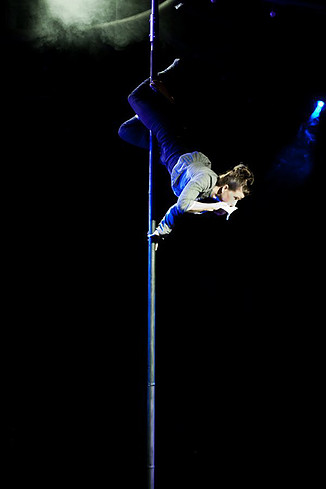 Duration: 60 min.
Presented as part of MOVE IT! 30 Aug.-2 Sept. – see full programme