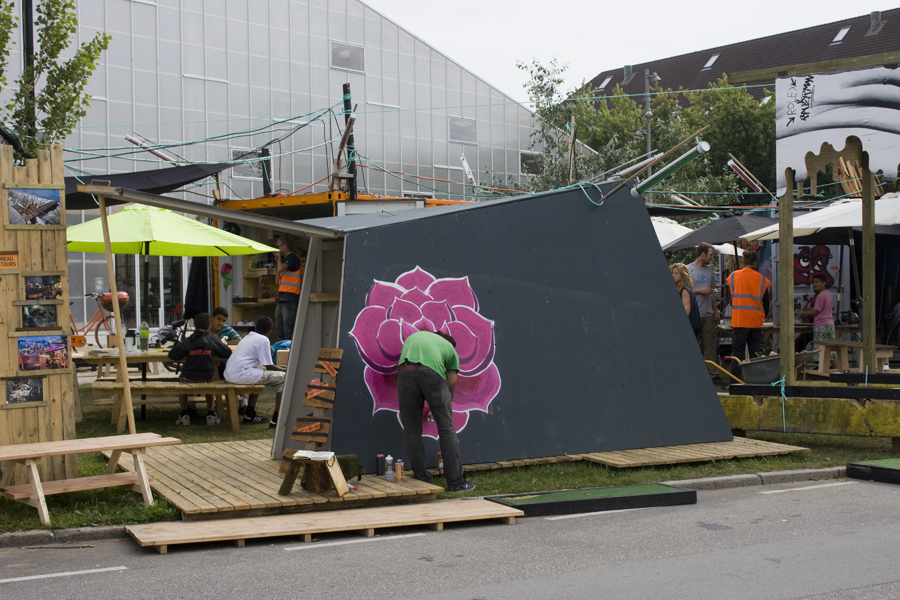 U.S.E. T.W.O. – Bureau Detours
STED Prags Boulevard, Kbh. S
DATO 8. – 21. aug. Dagsprogram på www.dennisdesigncenter.dk
PRIS Gratis
Dennis Design Center – det nye udstillingscenter, mødested og eksperimentarium for Prags Boulevard
Bureau Detours er et kollektiv af kunstnere, arkitekter, designere og håndværkere, som bygger videre på et udvalgt område med deres store værkstøjskasse af kreative løsninger.
Byrummet er legeplads for Bureau Detours. De rykker ud med deres orange container U.S.E. – transportabelt værksted, kontor og mødested – og herfra arbejder de sig ind i lokalområdet gennem kortlægninger, forsøg og undersøgelser i 1:1.
I løbet af to uger skaber de røre i området med fantasifulde eksperimenter som lommeparker og lokalgroede skulpturer. Resultaterne udstilles ved containeren i Dennis Design Center, der bliver et livgivende centrum for Prags Boulevard.
CREDITS
Koncept: Bureau Detours
Foto: Thomas Seest
The artist and architecture collective Bureau Detours rethinks the area around Prags Boulevard with their toolbox of creative solutions. Come by Dennis Design Center and see the results of the imaginative experiments such as pocket parks and locally grown sculptures.