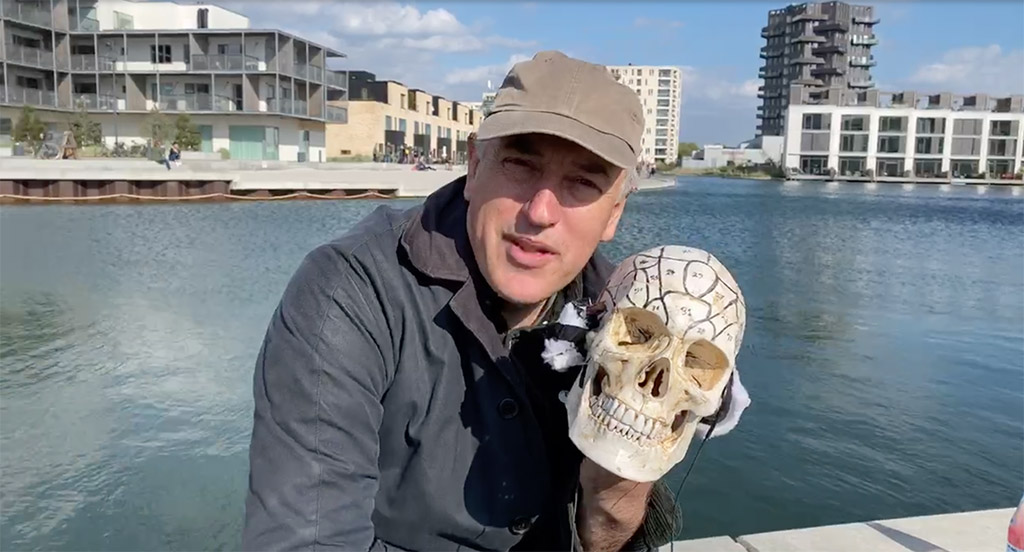 8 May: Tim Hinman
TIME: 8 May 12.00-24.00h
START: Kihosk, Sønder Boulevard, Copenhagen V
CATEGORY: Sound artist
Live-stream each hour on the hour on www.facebook.com/walkingcopenhagen
A DAY IN THE LIFE
Starting at 12.00, Tim Hinman will walk the city of Copenhagen with a microphone, meeting each hour on the hour with a story told in sound – through interview and conversations along the way. The route will be arranged such that meetings with people and places will describe a day in the life of the city of Copenhagen – in exceptional times – on Friday May 8th – as captured through the wandering microphone.
Each place and recording providing a springboard to the next – a kind of auditive chain of events seeking a connection as the hands of the city clocks turn full circle. The resulting conversations and recordings will be later composed into a montage of the day in the life of this city in sound and story.
DOCUMENTATION MAY 8
FILM
12.00 h
13.00 h
14.00 h
15.00 h
16.00 h
17.00 h
18.00 h
19.00 h
20.00 h
21.00 h
22.00 h
23.00 h
24.00 h
ABOUT THE ARTIST
Tim Hinman moved to Copenhagen from England over two decades ago and has worked with sound in a variety of ways ever since. Tim has been heavily involved in bringing the podcast story feature to Denmark through the popular Third Ear podcast project since 2009.
He has also produced numerous sound works for other media including events, installation and performance works. His work is best known for its root in sound, which manifests on many levels, though always draws on the potential for narrative and the human voice.
Photo: Rasmus Degnbøl