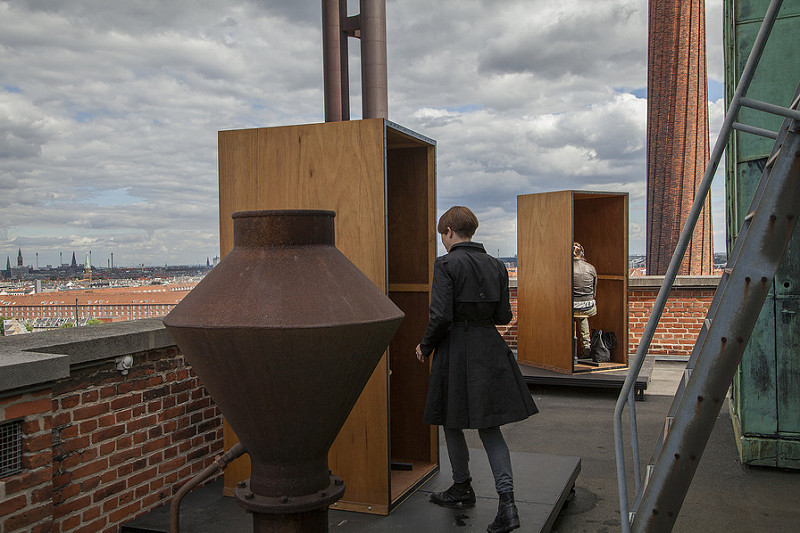 SATURN II – Karl Van Welden
WHAT Performance installation
WHEN 11 – 14 Aug., Sunday open 13-15.30 hrs & 17-19.30 hrs / weekdays open 15-17.30 hrs & 18.30-21 hrs
WHERE Maskincentralen, Pasteursvej 5, Carlsberg – see map
TICKET 60 kr.
GET THE CITY UP CLOSE FROM THE TOP OF A ROOF – AS THE ULTIMATE VOYEUR
From the roof you have a fantastic view of the city. 8 observation posts focus your eyes on the details of the chaotic urban panorama before you, and you look at the city as if through a magnifying glass. The telescope guides your eyes towards isolated characters on the street, behind a window, in a yard, far away. Suddenly you make eye contact, and you are no longer a voyeur at a safe distance.
Secret and intimate relationships occur between you and the person you are observing, at distances of several kilometers. The sounds, the mysterious atmosphere and the enigmatic characters are all elements in your own unique urban storytelling.
There is access to the roof every 30 min. But you can stay longer if you like.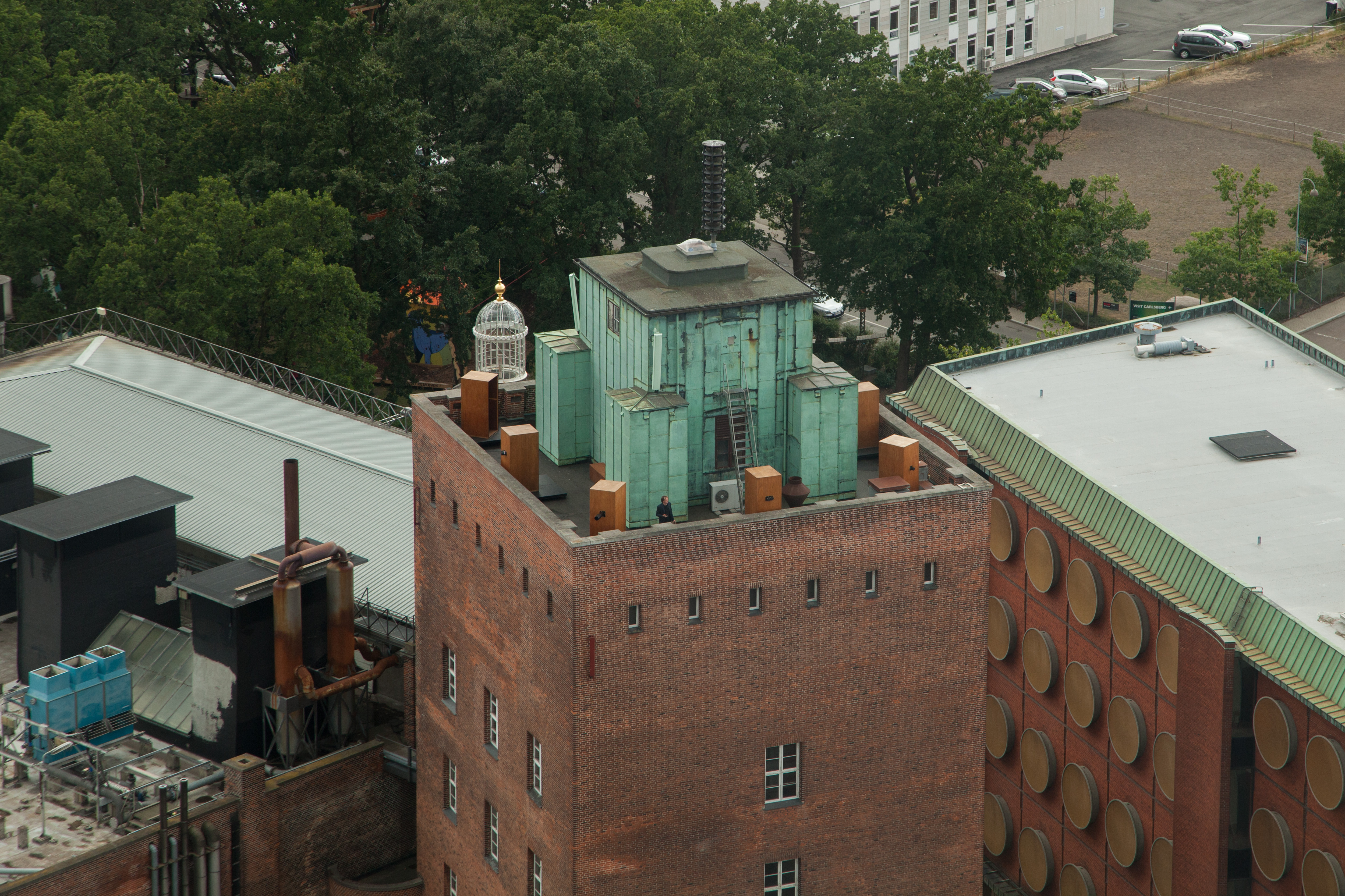 DURATION individual
AGE from 10 years
COOPERATION Carlsberg Byen, Arbejdernes Landsbank, Arbejdstilsynet, Frederiksberg Rådhus, Københavns Ejendomme, Københavns Politi, Københavns Rådhus, Visit Carlsberg
PHOTO COPENHAGEN Thomas Seest
SUPPORT The Flemish Authorities
CREDITS
Concept, direction, sound: Karl Van Welden
Dramaturgy: Bart Capelle
Performers: Stefaan Claeys, Sarah Eisa, Carl Vermeersch, Siet Raeymaekers, Kevin Trappeniers, Fran Verstegen
Sound: Yannick Franck
Technical coordination & construction: Vincent Malstaf
Assistance & photography: Maarten De Vrieze
Photo: Karl Van Welden
International promotion: Fanny Bordier
Production: wpZimmer & Verenigde Planeten | United Planets vzw
Co-production: Oerol 2011, Vooruit
Supported by: PACT Zollverein, the city of Ghent, the Flemish Community