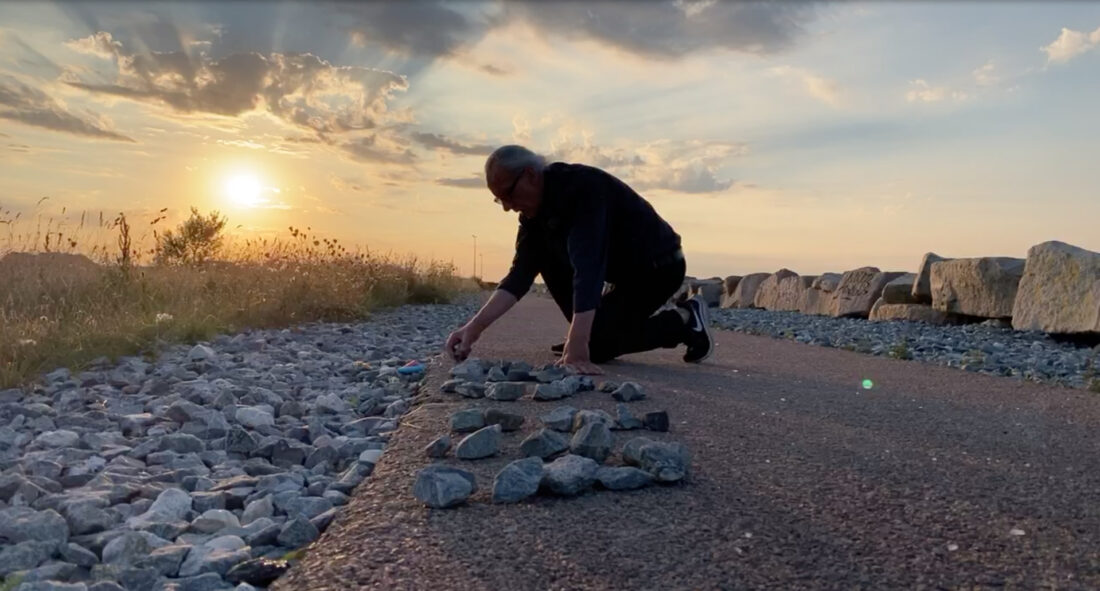 Roads into the pandemic – reflections on 100 days of Wa(l)king Copenhagen
Mette Frederiksen's latest speech to the nation falls at about the same time as Wa(l)king Copenhagen ends. Thus, a ring closes and the 1300 videos from the 100 walks stand as a document of how we reacted during the pandemic, the lockdown of society and the gradual reopening.
By Mille Højerslev
The adaptable and robust culture
Wa(l)king Copenhagen was a platform where Danes could reflect their thoughts and feelings in art and know that they were not alone when they felt anxious and confused. But most importantly, the festival made it clear how art and culture can, but unfortunately also must be able to, adapt because it is downgraded in society. COVID-19 has put a big bold line under that. Where many had to give up, Metropolis has been faithful to the culture and acted as an employer for a number of artists, musicians, architects and others who under COVID-19 lost the opportunity to make a living.
Walking and Waking Copenhagen
Wa(l)king Copenhagen contains two titles: Walking Copenhagen and Waking Copenhagen. The titles are important to explain and to understand the curatorial framework for the festival:
Walking Copenhagen themed the festival and the many contributions about walking and the meditative and transformative effect of walking on the body and mind. But the walks were far more complex than that. Among other things, because contributors simultaneously had to meet the audience live via Facebook every full hour, twelve hours in a row. On a practical level, they risked that everything could go wrong; the sound could fail, the picture might turn the wrong way, the internet connection might be disturbed, and people on the street might interrupt or make noise.
With the 100 different walks and roads in and out of the city and into the body, we were shown how the places – streets, squares, buildings, green areas, abandoned areas, industrial areas, sculptures, metro fences, architecture and construction sites – tell stories about us as human beings, our society, past and present. Some realizations were community-building, others gruesome.
Waking Copenhagen focused on the awakening that has taken place in society in relation to our ability to show solidarity, care and vulnerability towards each other. We have become better at it, just as our critical sense has been strengthened. COVID-19 has i.a. updated political and social movements like #BlackLivesMatter because the pandemic brings individual privileges to light and clarifies how vulnerable individuals and groups really are. The fight against racism has been made global with COVID-19 to an extent I do not remember seeing before.
Back to the beginning
With the Prime Minister's message that we must become better at washing and sanitizing hands and keeping our distance, we are in many ways back where we started when the world closed down in mid-March – but with new knowledge and Wa(l)king Copenhagen as a visual and living archive that day by day told stories about what it means and how it feels to be in the middle of a pandemic. Wa(l)king Copenhagen testifies to how important culture is for our well-being and unity in a time of crisis. And how important it has proven to be to give artists a platform to comment on and respond to what is happening in their city, and start conversations about power, culture and politics.
See all walks at: www.metropolis.dk/en/walking-copenhagen