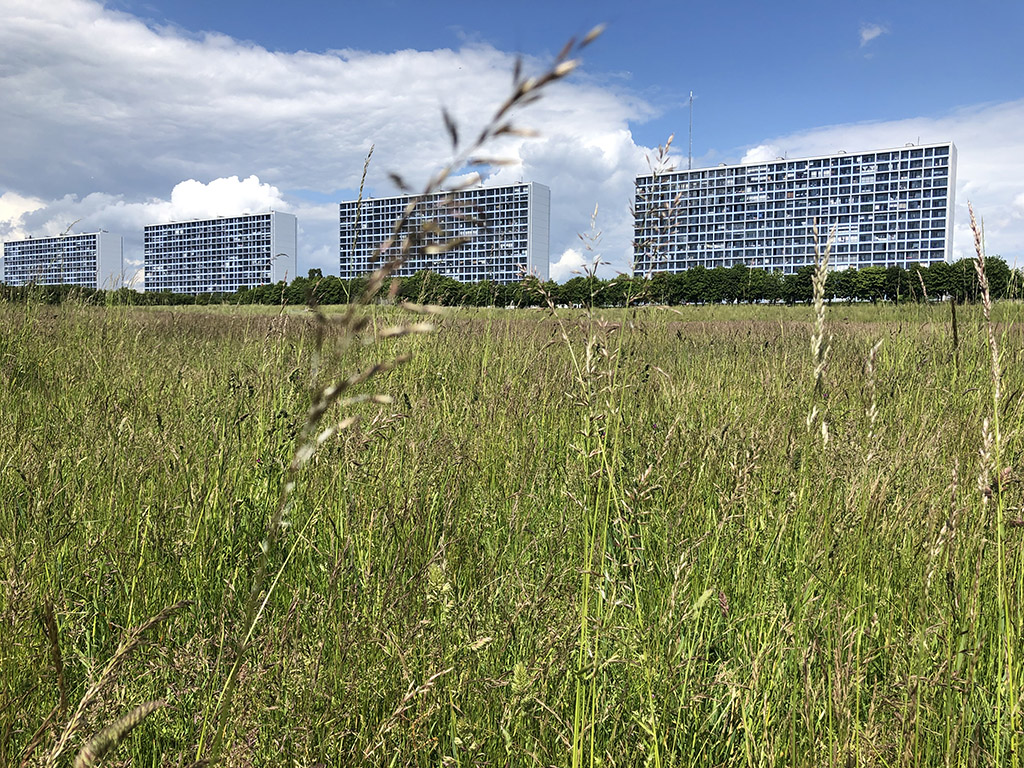 22 June: Natalie Mossin
TIME: 22 May 10.00-22.00h
START: Høje Gladsaxe
CATEGORY: Arkitekt
Live-stream every hour on the hour on www.facebook.com/walkingcopenhagen
The art of architects is often lived out through the body of others. The fellow man, the citizen, the resident becomes the one who embodies the architecture.
With the walk, we explore the architecture of the community in this strange corona-time, where the public space has been emptied, and where the occupation of the common space is depleted and regulated. In particular, we explore spaces created for all, the general, an architecture that interacts with and has ambitions on behalf of the community. We examine how housing becomes a city and the city becomes for everyone, and thus how we can see the world through the eyes of others in moments. And we explore the relationship between architect and those living in the realized architecture.
The walk is walked and experienced by Suleman Naim. The architectural project comes alive through his wandering, his body. It is Suleman who wanders, and along the way he investigates the importance of architecture to community. The people he meets are invited based on their commitment to the architecture that the walk takes him through and to. We are together, the city is a we, a dialogue between architecture and those who live it. Suleman lives in Høje Gladsaxe, and this is where the tour starts and ends.
DOCUMENTATION JUNE 22
SUMMARY
FILM
10.00 h
11.00 h
12.00 h
13.00 h
14.00 h
15.00 h
16.00 h
17.00 h
18.00 h
19.00 h
20.00 h
21.00 h
22.00 h
ABOUT THE ARTIST
Natalie Mossin is an architect. She has exhibited, written and acted as editor and curator. Her art focuses on the common, the collaborative. The ego in her art is embedded in a we, a plurality of voices, to engage in dialogues with the material that includes more than herself.
Natalie collaborates with Suleman Naim about the walk. Suleman Naim walks the route as the one who inhabits the architecture, the one who embodies the architectural project. Suleman has experienced what it means to be in a vulnerable position in the city and in the community. Suleman is one of the initiators of 'Neighborhoods', where young and old in Gladsaxe are together in friendship and joint social events.