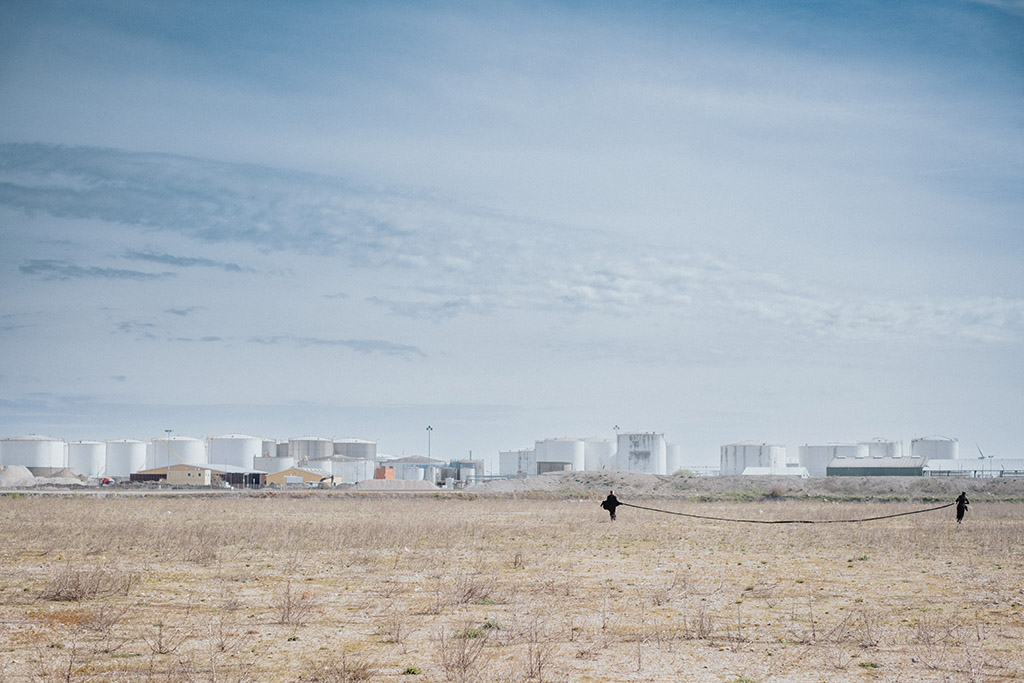 Morphosis – Beyond Darkness
DATE & TIME – TOOK PLACE
2 August at 20.30 (evening)
3 August at 12.30 (midday)
4 August at 8.00 (morning)
MEETING PLACE Corner of Kløvermarksvej and Syrengang, 2300 Cph. S – see location
WHAT Performance
FREE – reservation recommended, only 20 places per performance
Reserve ticket
A choreography about a landscape in transition
With MORPHOSIS, Beyond Darkness investigate the story of the soon to be built Kløverkvarteret in Amager North, which has expansion plans for the whole area up until 2031.
For a while, we have been curious about the spaces that arise as a result of urban expansion and question what lives are favoured in such a process. What are the current habitats that are destructed and which new habitats are constructed? What type of sensitivities exist towards this land and its inhabitants? And which are our own entanglements to such transformation?
Alongside questions of transformation, habitats, urbanisation and ecological care, MORPHOSIS also invites you to be curious towards all types of performativities and movements, especially those which happen far away from you; those which may seem small, insignificant, maybe even irrelevant; those that may or may not be human.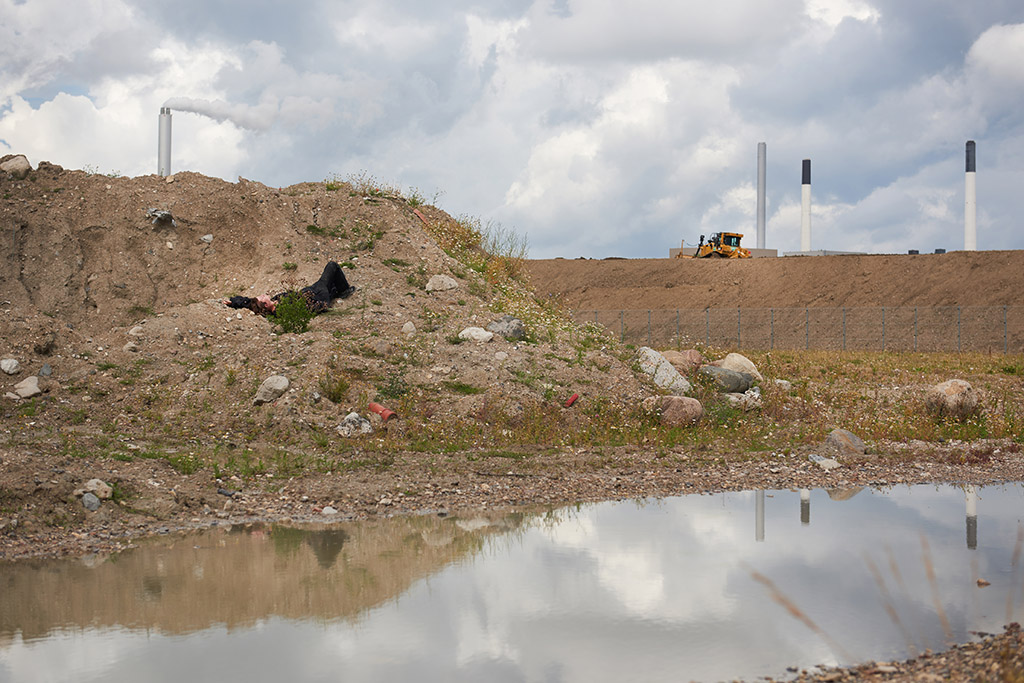 MORPHOSIS takes you to a space which purely exists because of human-transported soil decades ago, a space which otherwise would still be a water habitat. A space which re-experiences the movement and addition of soil, transforming it on a daily basis.
Access to the space gradually changed during our process, human movement became more present, as well as that of trucks and diggers. Our research area became smaller and more defined by their presence. We are unable to predict to what extent the site will change until the performances in August (and beyond) and will incorporate the daily alterations into a choreography between the various new movements, connections, borders, wounds, losses and additions.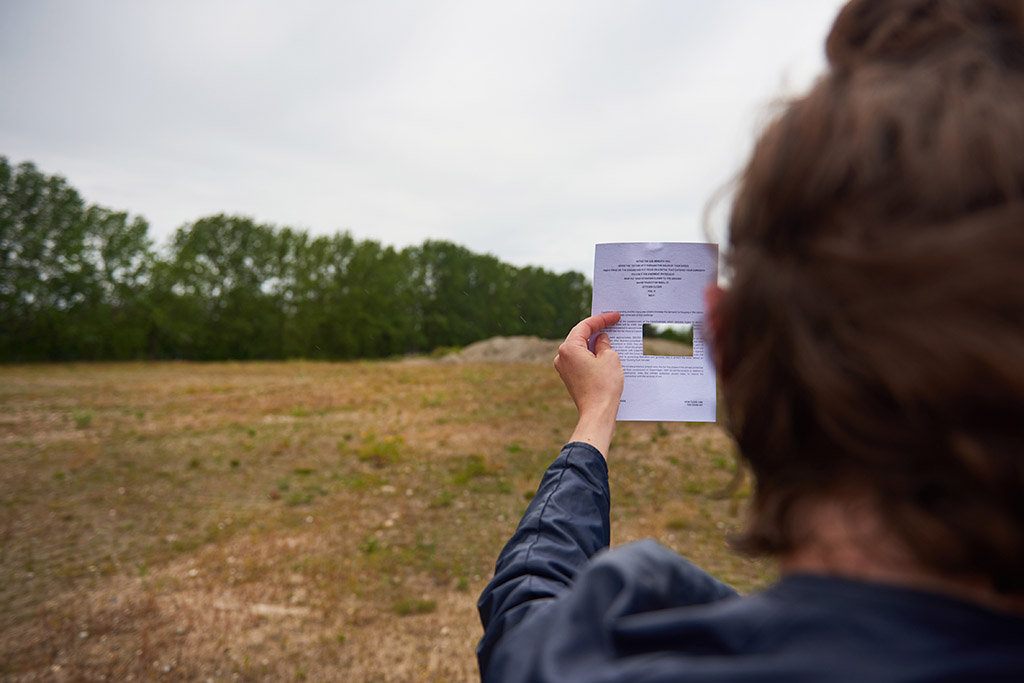 PRACTICAL INFORMATION
Remember good walking shoes for uneven terrain.
You will walk and stand for 1,5 hours.
Dress according to the weather – rain clothes for rain, sunscreen/hat for sun.
Preferably leave your bags and valuables at home. There is no place to store them. But do please bring drinking water.
There are no toilets nearby.
Unfortunately, the site is difficult for people with physical disabilities. If you wish to see the performance, please get in touch with the artists beforehand: bd.matterinmotion@gmail.com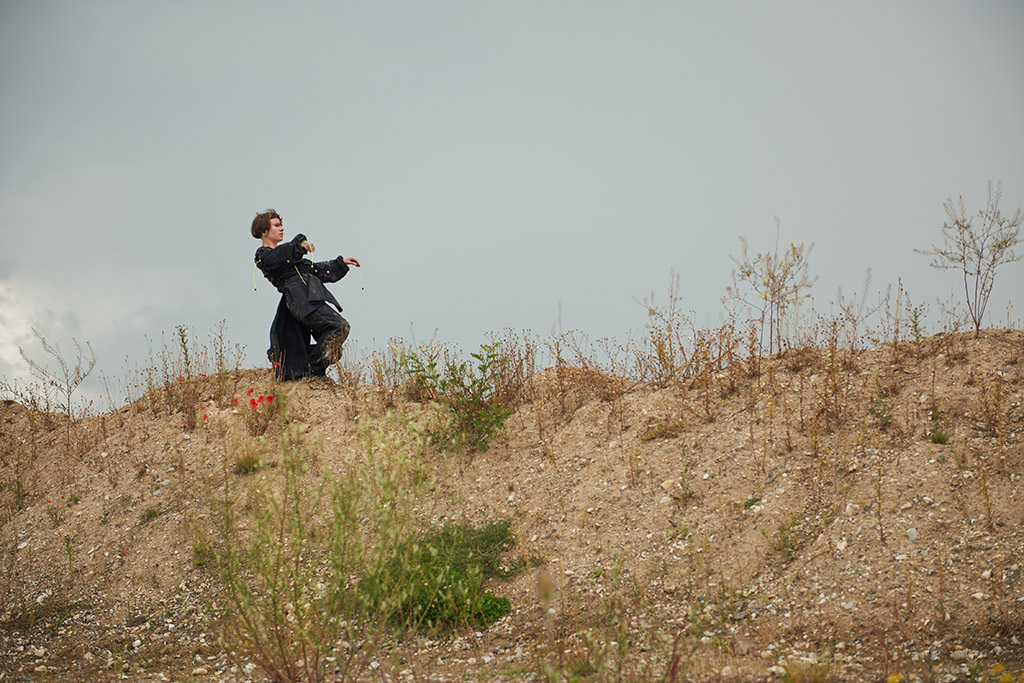 ABOUT THE ARTISTS
Beyond Darkness is the artistic cosmos of choreographer Nanna Hanfgarn Jensen and director-dramaturg Nadja Mattioli. They create highly sensorial realms through immersive choreographic performances and ecocentric installations in which they explore new human and beyond human perspectives and relationships.
Beyond Darkness was born out of their fascination with the dark and exploring what is possible if you create from the unseen and the unknown. They often take inspiration from natural environments, engage in multispecies collaborations, and put social and ecological care at the centre of their artistic stories.
Their works are process-led and research-based, starting from a place of curiosity and openness. They aim to inspire new perspectives of the now and visions of possible futures, as well as nurture symbiotic relationships with other-than-human beings, materials and objects.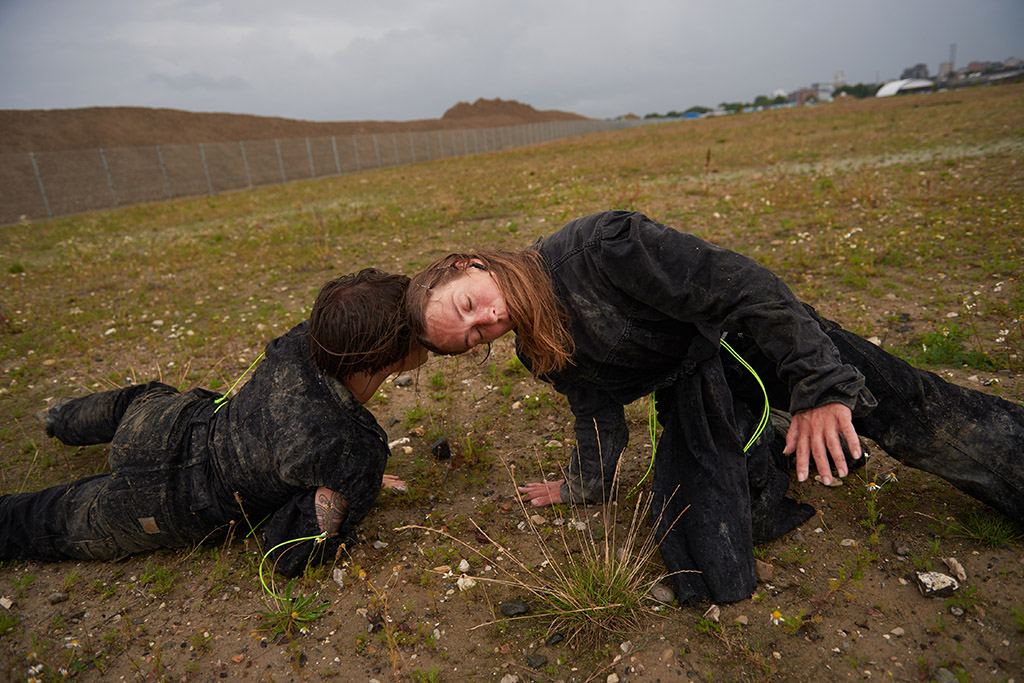 CREDITS
Concept & performance: Beyond Darkness
Costumes: Lærke Bang Barfod
Host: Tanya Rydell Montan
Photos: Malthe Folke Ivarsson (top) & Marine Gastineau (others)
Supported by Københavns Kommune