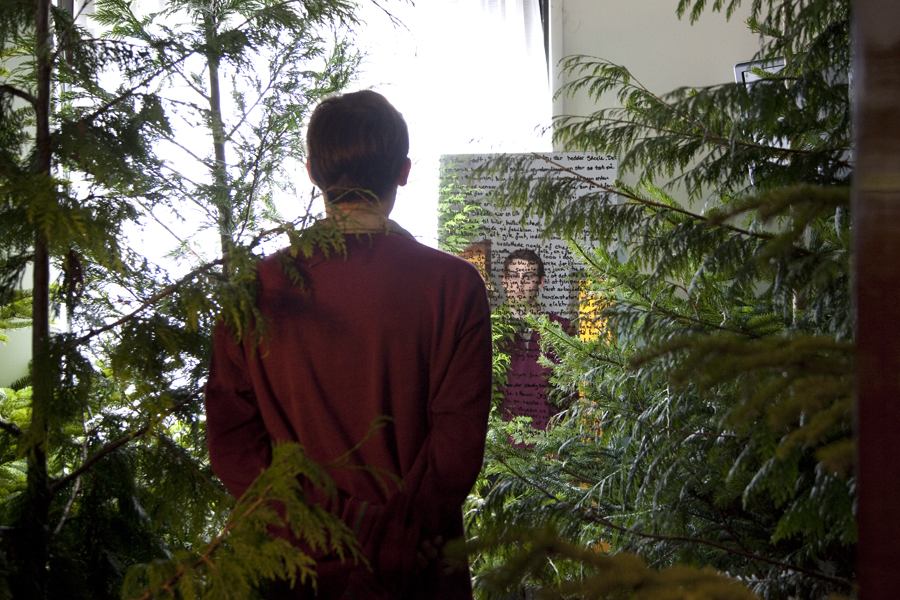 HOTEL / CHAMBERMAIDS – Lola Arias
STED Hotel Astoria v. Hovedbanegården
DATO 19. – 25. aug. kl. 13-21. Adgang for 1 pers. hvert 10. min.
PRIS 165 / 85 kr.
VARIGHED 60 min.
Station, hotel, bibliotek. Disse funktionelle steder findes i enhver storby. Ciudades Paralelas, kurateret af Stefan Kaegi og Lola Arias, hiver publikum ud af deres rutinemæssige færden på disse anonyme steder, og sætter fokus på de mennesker, som har deres gang her.
Hoteller er ens verden over. En automatisk glasdør glider til side, du træder ind og lader dig opsluge af et univers adskilt fra byen udenfor. Du kunne være hvor som helst i verden. Du er blevet en del af hotellets ingenmandsland.
På hotellet er du i hænderne på en række anonyme medarbejdere. De reder din seng, støvsuger efter dig og skifter dine håndklæder. Men hvem er de? Hvad tænker de om os?
I 'Chambermaids' møder du dem. Disse usynlige mennesker dukker op i film-, lyd- og fotoportrætter, når du går alene gennem hotelværelserne, og deres historier forvandler hotellet til en verden fuld af håndgribelige og levende menneskeskæbner.
CREDITS
Koncept & instruktion: Lola Arias
Projektassistent: Sofie Lebech
Video: Thomas Seest
Medvirkende: Arjeta Maksuti, Coman Ciprian Constantin, Manuka Raya Prasai, Sylwia Maria Kubicka & Yibetal Tibebu Damtew
Foto København: Thomas Seest
Ciudades Paralelas was developed with the support of HAU Berlin, Schauspielhaus Zürich, Goethe-Institute Buenos Aires and Warschau, Teatr Nowy, the foundation of Teatr Nowy, Kulturstiftung des Bundes and the Swiss Cultural foundation Pro Helvetia
I samarbejde med Hotel Astoria.
Hotels are the same all over the world. Here you are in the hands of anonymous helpers, who make your bed and change your towels. But who are they? In 'Chambermaids' you meet them, and through video, sound and photographic portraits their stories are made present.