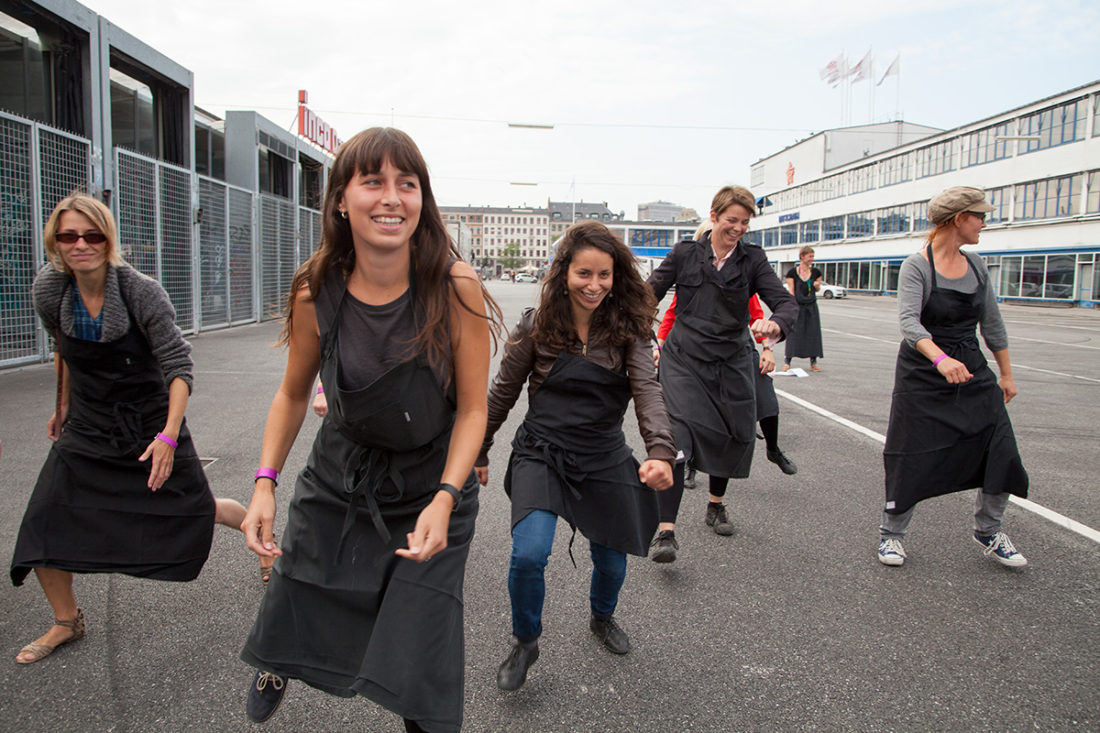 FIELD OFFICE – Invisible Playground
WHAT Games in the city
WHEN 22 – 25 Aug. 16 hrs – duration: 3 hrs
WHERE Warehouse9, Halmtorvet 11C, Copenhagen V – see map
TICKET 60 kr.
SITE SPECIFIC GAMES CREATED FOR VESTERBRO
Join Invisible Playground's game in town, when they relocate their Field Office – a site-specific game laboratory – to Vesterbro for 3 weeks.  The group of game designers, artists and academics will map the city's structures, the street life and its residents' fantasies around the streets, squares and stations of Vesterbro. They transform the complex systems in the city into games for adults, games which will take you right under the skin of the city, and explore its invisible playgrounds.
The Field Office is open daily from 6th August. You can drop in and follow the development, contribute with your knowledge of the district and participate in tests. Follow them on fieldofficecopenhagen.tumblr.com
Bring your inner child and come and visit when the Copenhagen games are released 22.-25. August.
DURATION 3 hrs
AGE from 18 years
CREDITS
By & with: Jennifer Aksu, Viktor Bedö, Daniel Boy, Josa Gerhard, Anna Hentschel, Christiane Hütter & Sebastian Quack
Photo Copenhagen: Thomas Seest 

SUPPORT Field Office has received a production and mobility aid from the IN SITU network, in the frame of the META project, with the support of the European Commission (DGEAC-Culture programme)