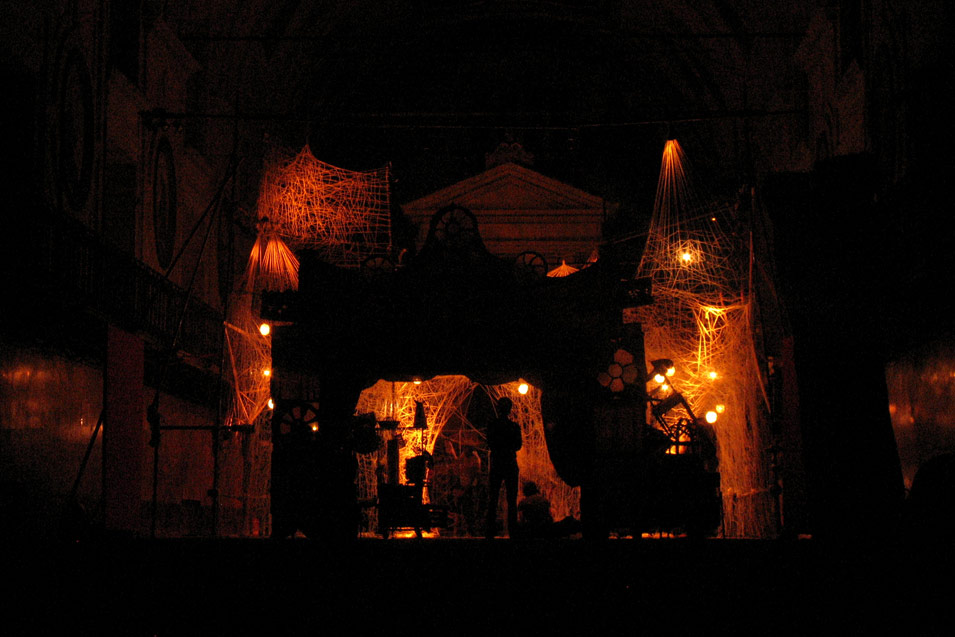 CITY PUZZLE – Enrique Vargas & Teatro de los Sentidos
Republique // 14.08-06.09.2009 tirs.-søn. kl. 18.30, 20.00 og 21.30 // varighed: 60 min.
Sansernes mester ENRIQUE VARGAS bruger scenen som by og skaber med CITY PUZZLE en fantasifyldt og mærkbar oplevelse af byen København
Glemte byer, skjulte byer, himlens byer, dødens byer, begærets byer… Din sanselige oplevelse af en by er stærkere end dens fysiske bygninger, lyder én af hovedpointerne i Italo Calvinos bog om 55 fantasibyer "De usynlige byer". Den colombianske instruktør Enrique Vargas har ladet sig inspirere af Calvino. Instruktøren er et af den internationale teaterverdens vidundere, og når du begiver dig på rejse ind i én af hans teaterlabyrinter, overgiver du dig til en dybt sanselig oplevelse.
City Puzzle har fokus på vores forhold til byen og er resultatet af en lang proces påbegyndt under Metropolis Laboratory 2007.
The master of senses, Enrique Vargas, uses the stage as city when he creates his unique sensory labyrinth theatre reflecting the City. The City as phenomenon, as a physical state of being, as architecture, and as fantasy; The City seen as a puzzle made of lives and relationships which is constructed and reconstructed, again and again, by each one of us.
MED STØTTE FRA: Udviklet i et samarbejde mellem Teatro De Los Sentidos, Republique og Københavns Internationale Teater. En co-produktion mellem Teatro De Los Sentidos, Festival Grec de Barcelona, Napoli Teatro Festival Italia og Republique