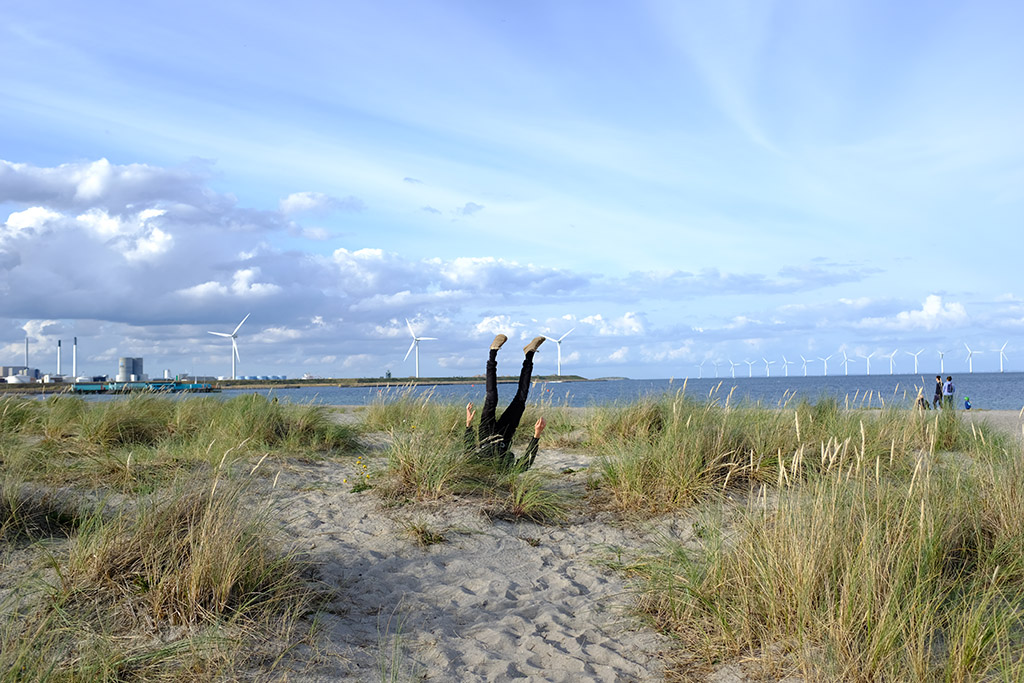 Choreographing the City – interviews with artists in residence
In August-September 2019, four international artists lived and worked in Copenhagen as part of the month-long Metropolis Residency – Choreographing the City.
Here you can meet the six artists and hear their thoughts about working within a site-specific context in Copenhagen as well as watch some footage from their work-in-progress presentations.
---
Bianca Hisse Silva, Brasil/Norway
Bianca is a Brazilian artist based in Tromsø, Norway. She holds an MA in Contemporary Art from Kunstakademiet i Tromsø and a BA in Dance / Body Arts from Pontificia Universidade Catolica de São Paulo, Brazil.
---
Florent Golfier, France/Czech Republic
Florent is a freelance performer, dancer and choreographer in-between the fields of circus, physical theatre and dance. His choreographic work is influenced by the work of the choreographers Karine Ponties and Kitt Johnson, with whom he worked on different projects as an interpreter. He first studied acting in the conservatory of Nancy in France and physical theatre at the JAMU Theater school in Brno.
www.proart-festival.cz/en/florent-golfier
---
Luke Lentes, England
Luke's artistic practice is rooted in Hip Hop and Popping, which are both improvisation-based styles. He began his career by studying for a BTECH National Diploma in Performing Arts (Dance) from Amersham & Wycombe College in England.
www.youtube.com/watch?v=xna22K4PlLM
---
Stella Mastorosteriou, Greece
Stella is a dance artist and educator based in Thessaloniki, Greece, with background studies in architecture and sociology. She holds an MA in Choreography – joint degree Codarts and Fontys, Netherlands (2019), a BA in Dance – Dance Teaching – Greek Ministry of Culture (2013), an MSc in Political Science and Sociology – Kapodistrian University of Athens (2011) and a BA in Architecture – Aristotle University of Thessaloniki (2007).
---
See photos from the artistic research
---
The aim of the residency Choreographing the City
Moving in and with the city, relating the human body to the city's flow and the choreography of the everyday.
Since Trisha Brown's iconic series of dances on New York rooftops, choreographing (in) the city has been an ongoing theme in contemporary dance and movement / popular culture, linking street movement, everyday movement, choreographed work with the movements, rhythms and dynamics of the city itself which is in continuous flow. The residency is for choreographers, dancers and a broad spectre of movement practitioners within contemporary circus, parkour, etc., working on how the human body relates to the city and how this relationship can be challenged and re-choreographed.
Looking at movement in-of-with the city and relating to the choreography of the everyday on micro and macro scale as well as seeing opportunities to choreograph with the city, its architecture and its public spaces and also looking at the choreography of mobility and masse public movement, working with residents in participatory processes, etc.