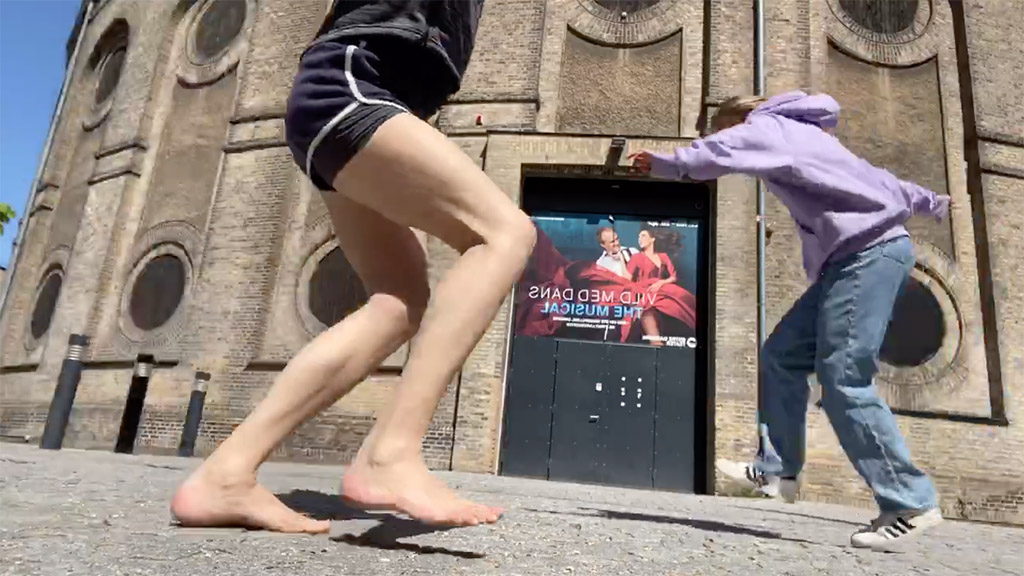 13 May: Boaz Barkan
TIME: 13 May 12-24
START: Sønder Boulevard, Copenhagen V
CATEGORY: Dancer / performance artist
Live-stream each hour on the hour on www.facebook.com/walkingcopenhagen
DANCE ADRIFT
As daily life resumes and the economic machines gear up their engines, our theatres remain shut. Icons of another cultural era. A time when bodies sought the theatre space. For 12 hours the spirit of dance will wander like a hungry ghost from stage to stage, from closed door to closed door, from empty stage to empty stage.
Visiting 12 stages, big and small throughout the city: Dansekapellet, Østre Gasværk Teater, Pakhus 11, Republique, Bådteatret, Får302, Skuespilhuset, Operaen, The Royal Theatre, Husets Teater, Sort/Hvid and Warehouse9. 12 dances outside closed theatres.
DOCUMENTATION MAY 13
FILM
12.00 h
13.00 h
14.00 h
15.00 h
16.00 h
17.00 h
18.00 h
19.00 h
20.00 h
21.00 h
22.00 h
23.00 h
24.00 h
ABOUT THE ARTIST
Boaz Barkan works with dance, performance and somatic practices. His projects are focused on developing embodied practices for performers, audience, and communities.
His early background is from the California Institute for the Arts, Anna Halprin and Body Weather Laboratory, and since living in Denmark he has had the fortune of collaborating with many artists and institutions. His work has been presented by Dansehallerne, Får302, Warehouse9 and Tårnby Festival.