Balancing the City – interviews and presentations by artists in residence
In August 2018, five international artists were visiting and working in Copenhagen as part of the month-long Metropolis Residency – Balancing the City.
Here you can meet the five artists and hear them talk about their experiences working site-specifically in Copenhagen and see glimpses of their performative work:
---
Eliška Brtnická, Czech Republic
…graduated at the Academy of performing arts in Prague – Nonverbal theater department. She continued at the doctor's programme working on her research of choreographic possibilities in aerial movement.
www.eliskabrtnicka.com
Copenhagen project: Hang out
Hang out is a research of architecture as an aerial equipment questioning the borders of sites. There are spots in the town where people don't go, some of them are even forbidden. But which ones? Who establishes it? Who is and who is not allowed? What is the danger? Hang out is balancing the city by entering the disputable places.
---
Miradonna Sirkka, Finland
Master degree of Visual Culture and Contemporary Art at Aalto University 2011-2015. Main work: Recover Laboratory is a platform for surreal art experiences; immersive, site-specific artworks, performances and temporary installations. Immersive works are invasively personal experiences where participants submerge themselves in their desired way while entering the artwork alone.
www.recoverlaboratory.com / www.miradonnasirkka.com

Copenhagen project: Gone fishing
Circles, spirals, tubes, metal, plastic all over. Aerialist climbed up to the rusty tower to go fishing with plastic tubes and spirals. The work is inspired by the idea of balancing communication between people. Soundscape is collected from interviews with people of Copenhagen.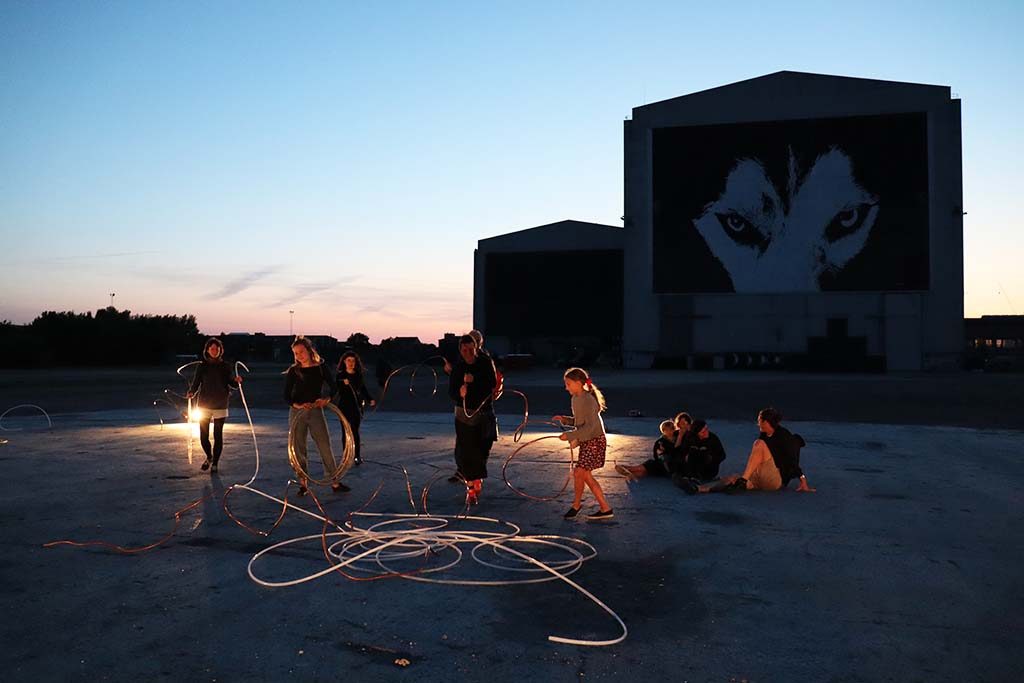 ---
Nadine O Garra, United Kingdom/Spain
Her main circus techniques are vertical rope and "danse escalade", a discipline that combines dancing and bouldering. She has developed various projects in solo and in collaboration that combine stage and aerial acrobatic practice with video and animation work.
nadineogarra.wixsite.com/nadinogar
Copenhagen project: Point of view
Performance with a mobile metal frame creating an "open window"questioning and playing with the notions of perspective and point of view with an ongoing voice questioning the act of looking. There are things going on that we cannot see, so are they actually happening?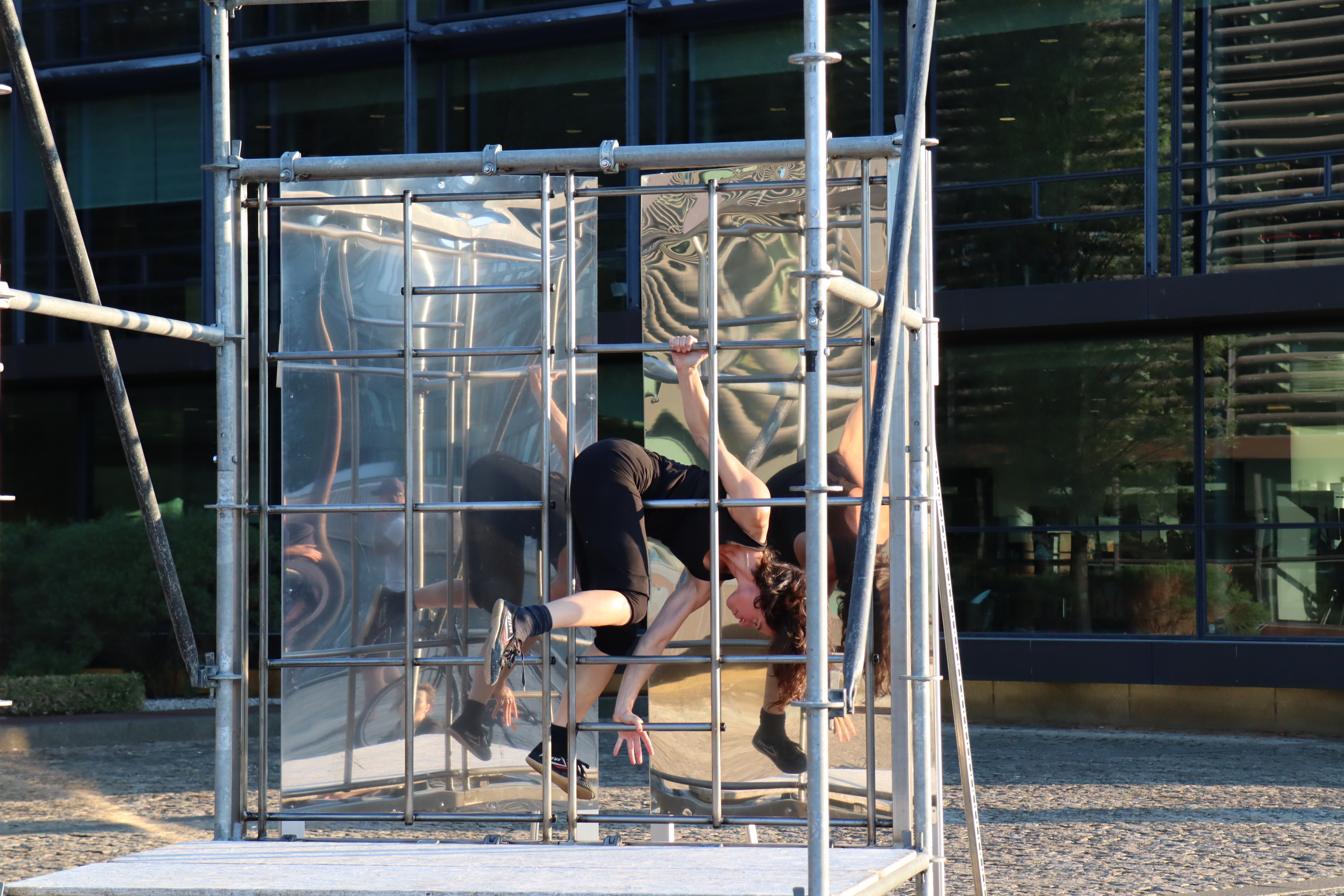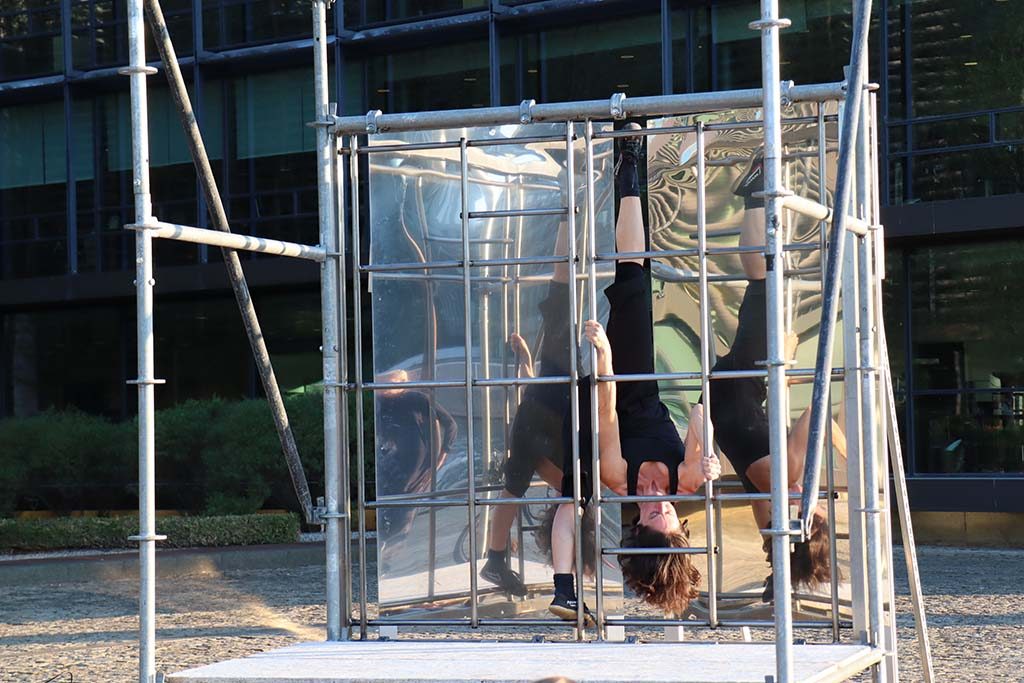 ---
Gemma Palomar Delgado, Spain
…graduated in Circus Arts in 2008 specialising in chinese pole. Exploring ways in which she can incorporate contemporary dance physical theatre in her Chinese pole work, blurring the distinction between both to create a fluid, coherent and original performance style. Her aim is to draw the audience beyond the first-glance appreciation of the circus tricks and allow them to identify with the motivation and meaning beneath. She is currently studying a Master programme in "Contemporary Circus Practices" at DOCH, Stockholm.
www.gemmapalomar.com
Copenhagen project: "pArte de…"
Gemma has been researching the intimacy in public spaces. She has been having extraordinary conversations with strangers around Copenhagen. Sharing some questions, personal interests and discussed with others in public space – very interested in sharing the essence of circus: The Thrill. She wonders how to experience this Thrill in other contexts. Maybe in a conversation, maybe in an act of daring… with the witnesses of the city.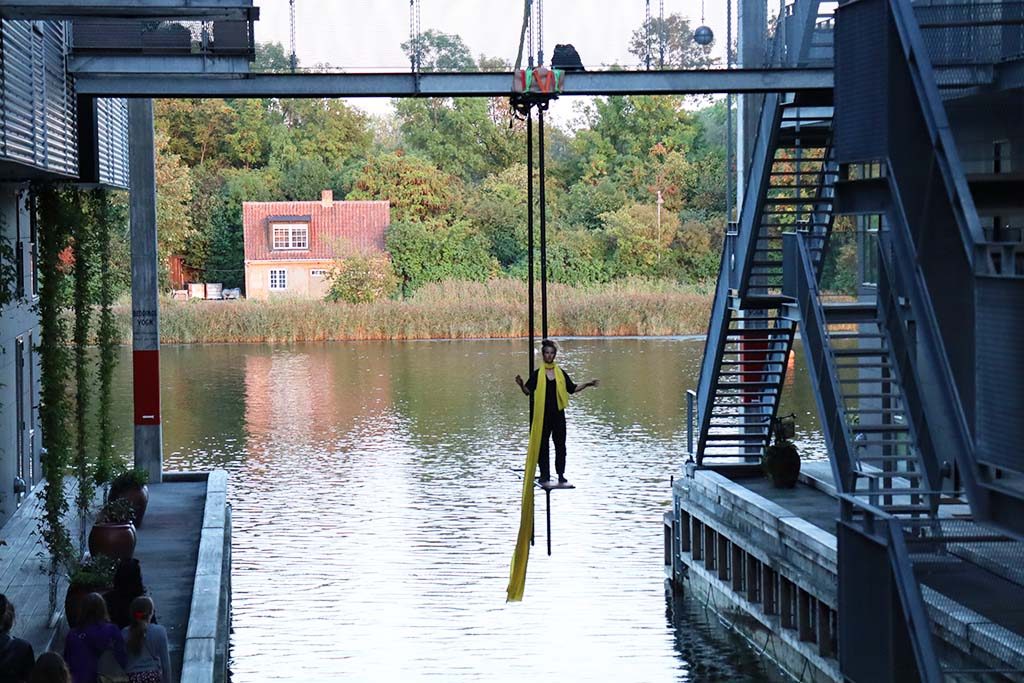 ---
Jakov Labrović, Croatia
In 2009 he finished his master's degree in Sculpture Arts from Arts Academy University in Split, Croatia. In 2010 he founded the contemporary circus collective 'ROOM 100' with his colleague Antonia Kuzmanić.
Copenhagen project: Live Sand Sculpture
Jakov has researched the balance between human bodies and different materials e.g. sand, earth, dirt, forming "living sculptures" in urban environments, and playfully testing the relation human bodies can have with these.